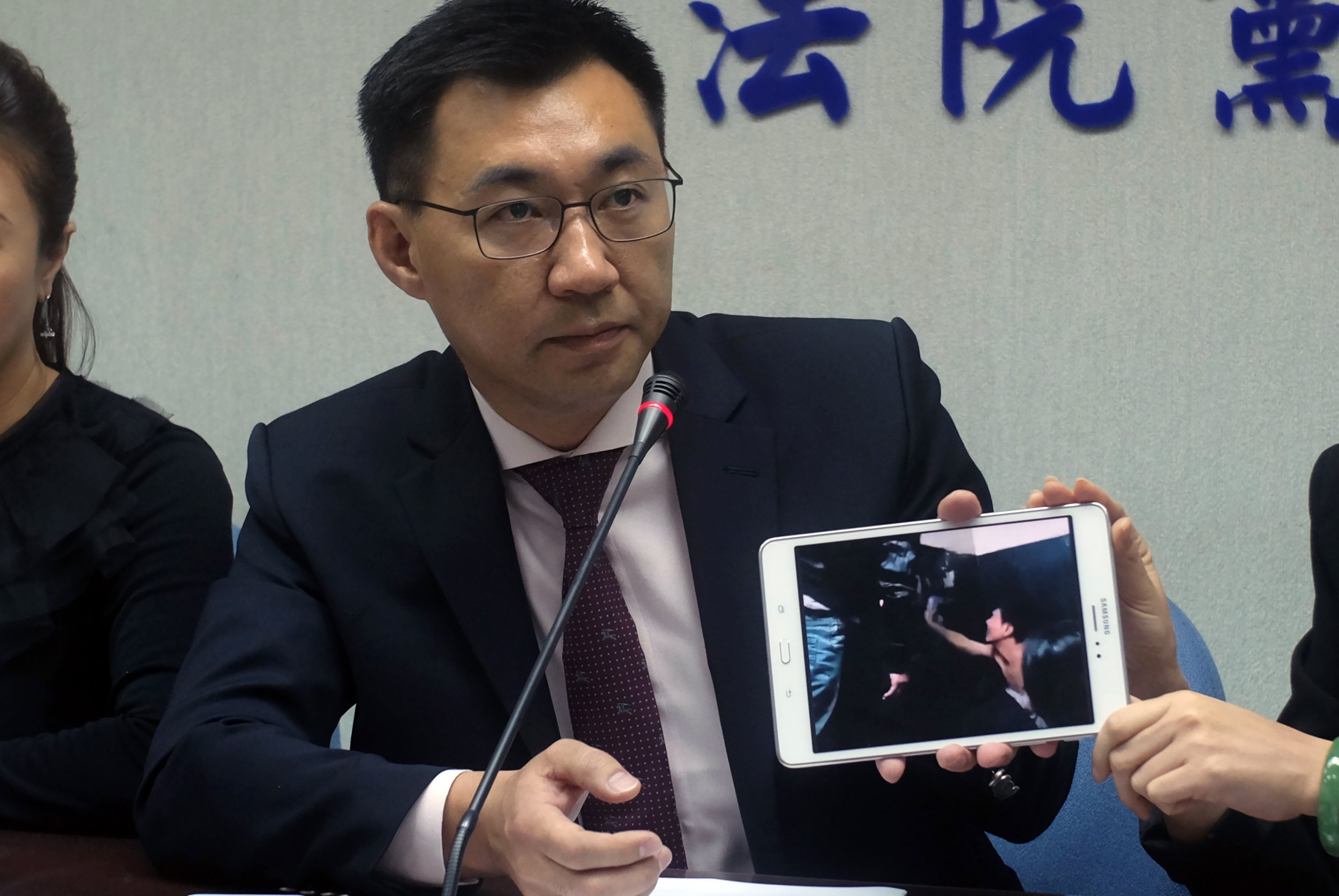 Taiwan is not happy with Kenya. And, predictably, China is the reason.
Taiwanese officials have accused Beijing of forcibly abducting up to 45 of its nationals from Kenya, where some of them were being held on suspicion of cybercrime. China, which views the disputed island territory as a breakaway state, has reiterated its 'One China' policy and looks set not to budge. Kenya, caught in the middle of a long-running dispute, has held firm to its support of China, much to Taiwan's anger.
The row centers on a number of Taiwanese nationals who were arrested in Kenya in late 2015 and accused of involvement in a telephone fraud ring. According to Taiwan's foreign ministry, 23 of its citizens were accused of involvement in the scam and were also charged with illegal entry into the East African country, the BBC reported. All of the Taiwanese suspects were acquitted earlier in April but were detained when they went to collect their passports from a police station in Kenya. Taiwanese officials said that eight of their nationals were forced onto a China-bound plane on Friday and deported to the mainland, in spite of a court order maintaining that they should be kept in Kenya.
The dispute deepened on Tuesday, when Taiwanese officials alleged that a second group, containing 37 of their nationals, had been forced to head back to China, Reuters reported. Antonio C.S. Chen, the Taiwanese official in charge of West Asian and African affairs, alleged that Kenyan police broke through a wall and used tear gas to subdue 15 of the protesting Taiwanese, who had barricaded the door of the room they were being held in. Video footage posted by Taiwan's Central News Agency—which Newsweek was not able to independently verify—claims to show the Taiwanese resisting entry to their jail cell.
Since the end of the Chinese civil war in 1949, the mainland has claimed sovereignty over Taiwan and asserted that it must be reunited with the rest of China, which the island has steadfastly refused. Despite Chinese President Xi Jinping and outgoing Taiwanese President Ma Ying-jeou meeting in Singapore in November 2015— the first meeting between the heads of the two countries since 1949 —China's actions in Kenya indicate that it has no intention of giving in to Taiwan's demands for independence. "The One China policy is an important precondition for bilateral relations with China and other countries. We commend Kenya for its upholding of this policy," said Chinese foreign ministry spokesman Lu Kang when questioned on the matter.
Kenya maintains it is doing nothing wrong by returning the people to China. A spokesman for Kenya's Interior Ministry, Mwenda Njoka, told Reuters that those deported were in the country illegally. "They came from China and we took them back to China," said Njoka. When asked about the alleged use of force, Njoka said Kenyan police had "an obligation to ensure if people are here illegally they are taken back to where they came from."
The matter is further complicated by the fact that Taiwan has no diplomatic ties with Kenya, which is not among the 22 countries that recognize the island as the so-called Republic of China (Burkina Faso, Swaziland and São Tomé and Príncipe are the only African countries that do). Taiwanese officials based in South Africa traveled to Kenya to attempt to prevent the deportations, but were reportedly frustrated by Kenyan security forces working in tandem with Beijing.
If the past is any indication, it will not be easy for Taiwan to reclaim its citizens once they are sent back to China. When a similar incident occurred in the Philippines in 2011, it took almost five months for Taiwan to get its citizens back.