Why is Target Suspending Sales Of Certain Cards in Stores?
Trading cards, especially Pokémon, have seen a resurgence during the pandemic, making them desirable and in limited supply.
Following a recent incident, Target stores nationwide have temporarily pulled MLB, NFL, NBA, and Pokémon trading cards off the shelves, effective May 14.
Last Friday, a Target in Wisconsin was on lockdown after a man, 35, was assaulted by a group of four men in the parking lot as he left with several boxes of sports trading cards. During the assault, the victim—a concealed weapons permit holder—was able to grab his gun and scare off his attackers, according to police.
The victim had minor injuries but did not require immediate medical attention. The attackers were found a few days later and taken into custody, according to WISN.
Target released the following statement: "The safety of our guests and our team is our top priority. Out of an abundance of caution, we've decided to temporarily suspend the sale of MLB, NFL, NBA and Pokémon trading cards within our stores, effective May 14. Guests can continue to shop these cards online at Target.com."
Trading cards for Pokémon and sports have both seen a resurgence in popularity, causing lines outside of Target stores on Friday mornings, when the cards are put on the shelves, to last for hours, according to KTVX.
"The people at the front, they're just grabbing like 10-12 boxes, likes as much as they could."Jason Jung of Salt Lake City recalled to KTVX. He guessed those people were looking to flip the boxes for a profit.
And trading cards have never been so profitable.
According to CNN, a rare Charizard Pokémon card sold for $360,000 through Goldin Auctions in December 2020, and another for $400,000 earlier this year. Sports cards, too, have seen an increase in value. In early February, a Michael Jordan rookie basketball card sold for a record $738,000 at a separate Goldin Auctions event.
Ken Goldin, founder and executive chairman of Goldin Auctions, told CNN in February that they've never seen cards sell for so much money "in the history of the business."
Walmart is reportedly looking into the matter as well, and KTVX reported that Target's decision could also mean record business for smaller card shops.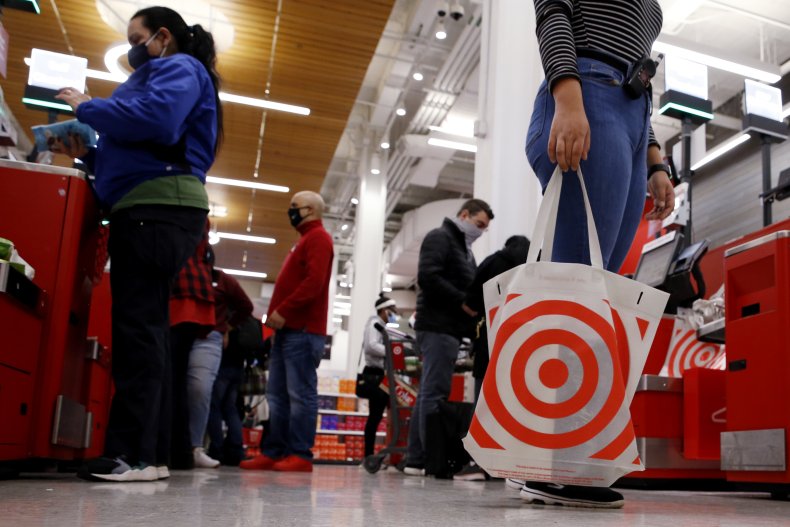 Dion Dealva, an employee at Game Haven—a shop in West Jordan, Utah—told KTVX that "it's been a bit of a nightmare" to get cards from their distributors. "They've been prioritizing the big box stores over us so if one of those stores isn't going to be carrying it anymore, I think it might help us have a decent stock," he said.
Before Target suspended all sales, they had been restricting card purchases to one item per one customer a day to limit the lines. The company did not say when they would begin selling cards in-store again.