Why Taylor Swift's Name Is Suddenly Popping Up in Virginia Governor's Race
Terry McAuliffe's campaign on Tuesday brought Taylor Swift's name into the conversation about Virginia's upcoming gubernatorial election through ads targeting Republican Glenn Youngkin's previous work with the Carlyle Group.
McAuliffe, a Democrat, alleged in his campaign ads that Youngkin "helped buy Taylor Swift's masters out from under her" during his time as the co-CEO of the Carlyle Group.
The ads debuted Tuesday on Instagram, Facebook and Google, according to Axios.
The controversy dates back to talent manager Scooter Braun's Ithaca Holdings LLC purchase of Swift's former label, Big Machine, in 2019. Swift's fight for the rights to her music escalated in the months that followed, with her posting pleas for her fans' help and support on Tumblr in November 2019.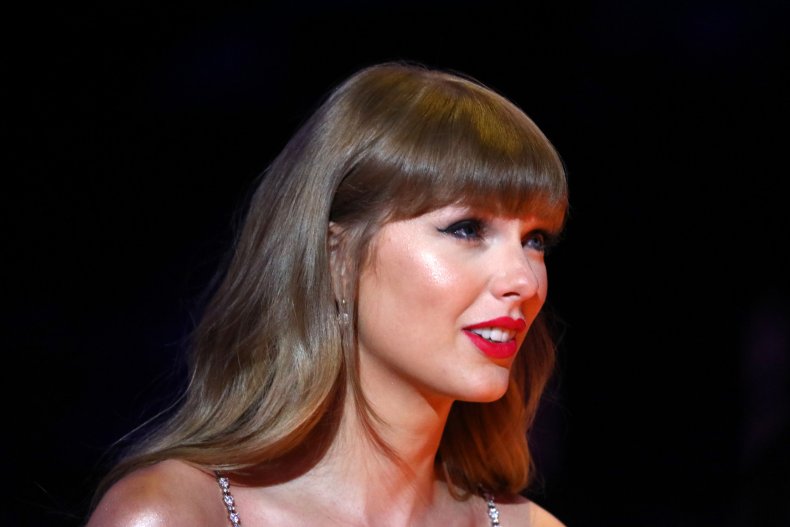 In that late 2019 post, Swift specifically called for help from the Carlyle Group, which she identified as the private equity company that "put up money for the sale of my music" to Braun and the founder of Big Machine.
Youngkin was at the time serving as the Carlyle Group's co-CEO. He retired from that position last fall before launching his bid to become Virginia's next governor.
The McAuliffe campaign's new Swift-themed ads will target the singer's fans in Virginia, according to The Verge. The ads feature images of Swift and Youngkin with the hashtag #WeStandWithTaylor, which initially trended in 2019 as the controversy over her music catalog began.
Youngkin's campaign told Axios that McAuliffe had "reached the stage of desperation" through its deployment of the new ads and alleged the Democrat was "rolling out the most baseless attacks to see what sticks."
The ad rollout began attracting attention Tuesday, with some Democrats employing lyrics from Swift's songs to comment on the development in the campaign.
The Democratic Party of Virginia wrote "look what you made us do Glenn" in a Tuesday morning tweet. "Virginia is entering it's [sic] Reputation era Nov. 2 2021," the state party added, referring to the last album Swift released with Big Machine in 2017.
Virginia Representative Jennifer Wexton also commented on McAuliffe's campaign ads in a Tuesday tweet.
"Virginia is never ever, ever getting back together with the @VA_GOP," the Democratic congresswoman wrote.
Voters will decide who will become Virginia's next governor during the November 2 election. McAuliffe was leading Youngkin in the polls by about 3 points at the end of September, according to polling averages compiled by FiveThirtyEight.
Newsweek reached out to Swift's team for comment but did not hear back before publication.