Why Is 'Terrace House: Tokyo' Pulling The Plug This Season?
Before her death by suicide at the age of 22, Japanese wrestler Hana Kimura had appeared on the current season of the reality TV show, Terrace House: Tokyo. Following the loss of the show's cast member, Fuji Television Network announced the cancellation of the Tokyo season. About a month ago, the reality show already had halted production due to the coronavirus outbreak.
An official statement was released on the show's website. After offering their condolences to Kimura's family, the message stated, "We have decided to cancel the production. We take the incident seriously and will continue to respond to it in a sincere manner."
Kimura had been part of the Terrace House show since last year. There are still numerous episodes left to air, according to Japanese Times. But those have been pulled from the schedule. Features Writer Tomohiro Osaki, from the Japanese Times, clarified that the Fuji TV producers are pulling the plug on the current season, not the series itself.
No word yet on when or how Terrace House will return. The Japanese show follows three men and three men as they live their lives under one roof. There have been other iterations of the show, such as Boys & Girls in the City, and the Hawaii spinoff, Aloha State.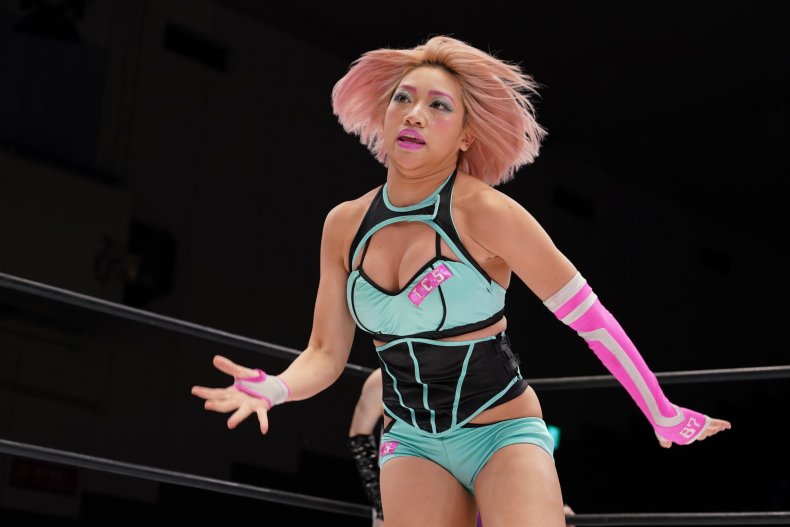 Though this season has been cancelled, Netflix will not be pulling the popular reality show from its lineup. A spokesman from the streaming service said to Variety, "We have no current plans to take down the latest season of this incredibly loved show."
Kimura had been on the receiving end of abusive messages and cyber-bullying during shooting.
Before her death, Kimura wrote the following on Instagram: "I love you. Live a happy, long life. I'm sorry." The last image she shared was of herself, while holding her cat.
Those who knew Kimura best will truly miss her. The wrestling star had previously competed for EVE - Riot Grrls of Wrestling in the United Kingdom. Five days ago, EVE promoter Dann Read told Newsweek that Kimura "was a tremendous performer—incredibly gifted and who worked hard."
"Hana had this intangible X-factor about her, a natural talent and charisma that you just can't teach," added Read.
A representative for Fuji TV has not responded to Newsweek's request for comment.
If you have thoughts of suicide, confidential help is available for free at the National Suicide Prevention Lifeline. Call 1-800-273-8255. The line is available 24 hours, every day.