Why A Texas DA is Standing Up To Netflix | Opinion
A David-versus-Goliath situation is unfolding right now in Texas, as the Tyler County district attorney confronts Silicon Valley streaming giant Netflix.
The district attorney, Lucas Babin, has brought charges against Netflix for violating a Texas state law that prohibits the production or promotion of sexual performances by children under the age of 18—specifically for the streaming service's distribution of the 2020 movie Cuties.
Cuties features 11-year-old girls (portrayed by 12-to-14-year-old actresses) performing highly sexualized dance routines, during which they are shown thrusting their pelvises to simulate sex, and "humping" the floor. In one scene, the main character is shown pulling her pants down and snapping a picture of her genitals to post on social media. In another scene the main character attempts to seduce a grown man—a family member, no less—to get out of trouble for stealing his cell phone.
We at the Parents Television and Media Council (PTC) and many others repeatedly called on Netflix to remove Cuties from its platform for its sexually exploitative content featuring children. More than 30 members of Congress—both Republicans and Democrats—spoke out against the film, and some even called for congressional hearings or an investigation.
While many were vocal in condemning the film, one Texas district attorney stepped forward to actually do something about it.
DA Babin should be applauded for his effort to hold Netflix accountable for producing and distributing a film that sexually exploits children for entertainment, and to ensure that Netflix is brought to justice for violating the Texas law.
Texas Penal Code §43.25 is designed to protect innocent children from those who would exploit them by asking them to engage in "sexual performance." The law prohibits "any performance or part thereof that includes sexual conduct by a child younger than 18 years of age." And it includes simulated sexual behavior as well as lewd exhibition.
Which describes Cuties to a T.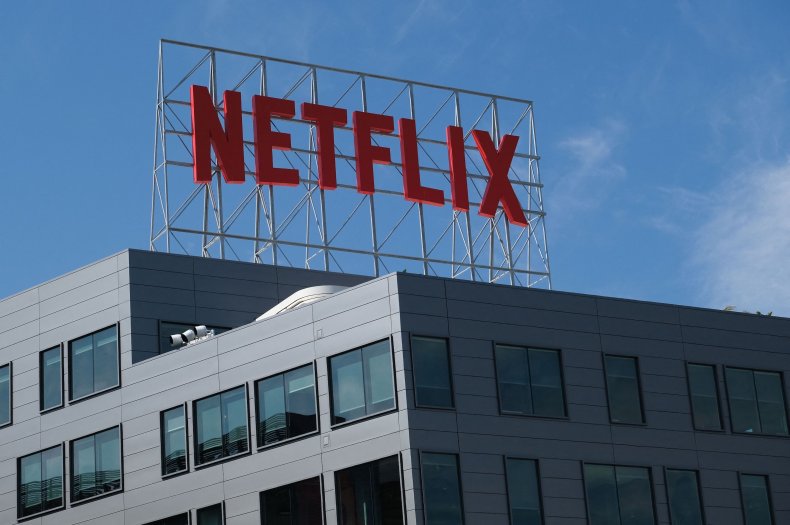 According to Texas law, "A person commits an offense if, knowing the character and content thereof, he employs, authorizes, or induces a child younger than 18 years of age to engage in sexual conduct or a sexual performance." The statute extends to anyone who "produces, directs, or promotes" such a performance.
But rather than try to defend the explicit film in front of a jury, Netflix has levied a blistering attack against the district attorney. According to a recent article in Variety, Netflix is asking a federal court to stop the DA from enforcing the Texas state law, claiming the company would suffer "irreparable harm."
While Netflix attempts to hide behind a free-speech smokescreen, we must be crystal clear about what the company is really trying to do: establish a legal right to sexually exploit children for entertainment. But it is the children, not Netflix, whom we must protect from irreparable harm. That's why Tyler County's legal challenge is so important.
DA Babin is courageously fighting this exploitation, not only on behalf of Texas, but on behalf of families across our nation who want to protect their children. To my knowledge, this is the first time that charges have been brought under this state law against a major media company—and in the law, precedent is important. What happens in this case could impact the media landscape for generations to come.
We are already witnesses to Netflix's increasing sexual exploitation of children. PTC research documented Netflix cartoon Big Mouth's depictions of middle school children engaged in sexually explicit conduct, including full frontal nudity and suggested graphic sexual relations with adults. Netflix's foreign film Desire featured a nine-year-old girl bringing herself to orgasm. Netflix also offers Sex Education, a teen-targeted series with high school-aged characters engaged in explicit depictions of sex and nudity, including genitalia.
We know that boundaries are being pushed all the time in entertainment. Streaming platforms have been at the forefront, since the medium is not beholden to FCC indecency regulations as the broadcast networks are. But sexually exploiting children for entertainment is a line that must not be crossed.
The court will either rule in favor of Netflix—and effectively green light the continued sexualization and exploitation of children for entertainment—or rule against Netflix and send a warning throughout the entertainment industry that even its biggest titans will be prosecuted if they attempt to use children in this way ever again.
Children deserve to be protected from harm. DA Babin knows this and is to be commended for courageously taking on this battle. It's time for other district attorneys across Texas to join with him, and for public officials around the country to confront the sexual exploitation of children for entertainment.
A former MGM and NBC executive, Tim Winter is the president of the Parents Television and Media Council (PTC), a nonpartisan education organization advocating responsible entertainment. (www.ParentsTV.org) Twitter: @ThePTC
The views expressed in this article are the writer's own.