Why the U.S. Lacks Gun Violence Research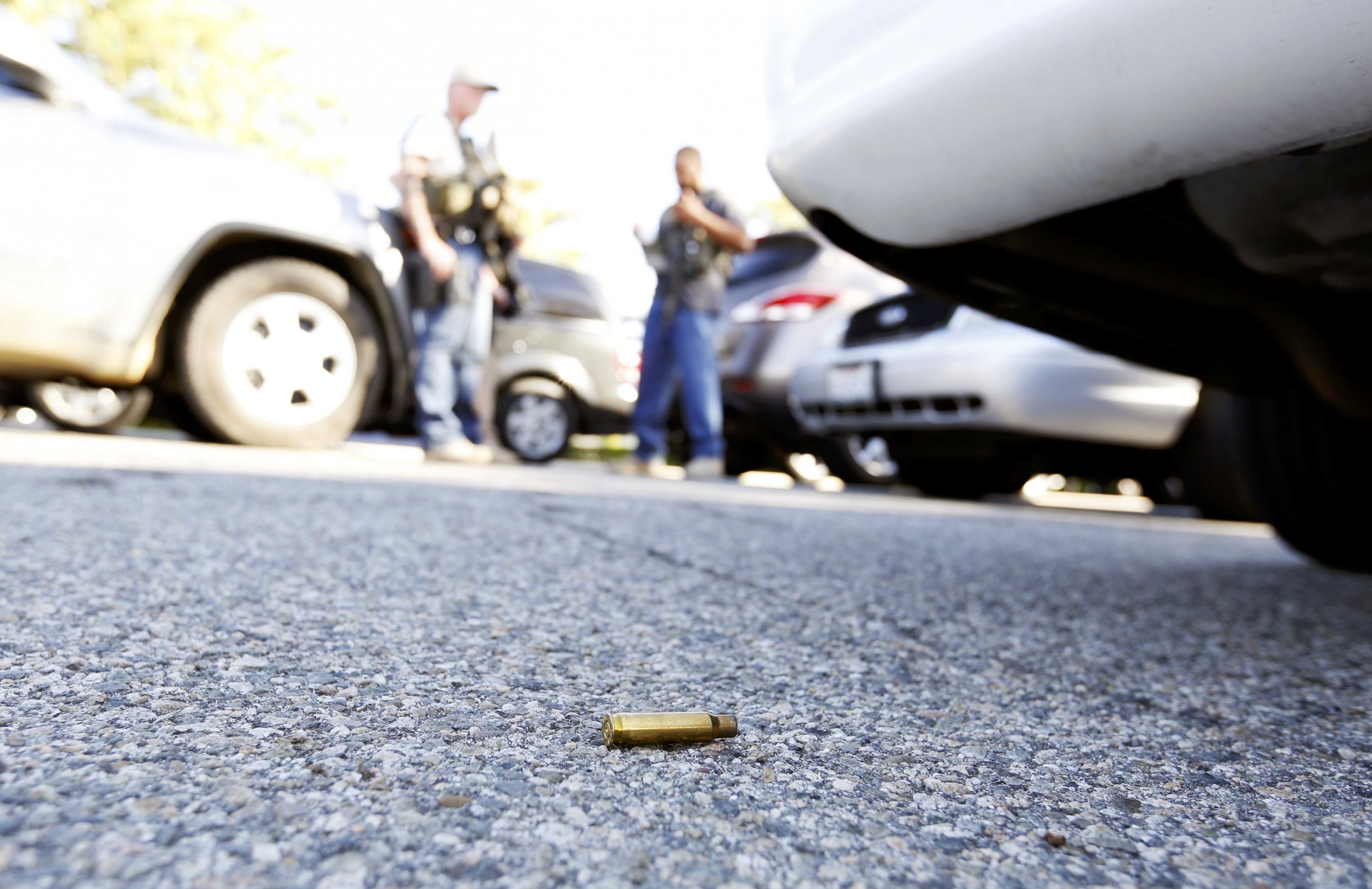 As the world waits for answers regarding a motive in Wednesday's shooting in San Bernardino, California —the latest in a seemingly endless stream of mass shootings that have plagued the United States—it may come as a surprise that little is known about the causes of U.S. gun violence.
In the 1990s, the National Rifle Association (NRA) began lobbying Congress to limit the Centers for Disease Control and Prevention's funding after the CDC financially backed a study that found a strong correlation between having a gun in the home and an increased risk of homicide.
In 1996, under pressure from the NRA, Congress passed a budget amendment prohibiting federal funds from going toward research that would "advocate or promote gun control." That year, Congress also reallocated the $2.6 million dedicated to researching guns to research on brain injuries.
Though the amendment's language doesn't explicitly ban gun violence research, it effectively halted the CDC's related efforts. The reason, according to Alice Chen, executive director of Doctors for America, is that "advocacy" is being broadly interpreted.
A report issued this summer by the House Committee on Appropriations addressing CDC limitations on gun research says that the intent of the restriction is "to prevent activity" (such as data collection) "that could be used in any manner," including influencing policy, that would "limit access to guns, ammunition, or to create a list of gun owners."
To avoid further defunding, the CDC has tread lightly with its gun-related research, Chen says. This has resulted in a lack of comprehensive data on who is barred from owning a gun, why and how guns are procured, what drives people to commit gun violence and how the weapon makes its way into different hands, including children's.
On Wednesday, the same day the shooting in San Bernardino left 14 dead and 21 injured, nine medical associations, including Chen's Doctors for America, publicly urged Congress to reverse the ban. In November, House Democrats made a similar statement.
"We dedicate $240 million a year on traffic safety research, more than $233 million a year on food safety and $331 million a year on the effects of tobacco, but almost nothing on firearms that kill 33,000 Americans annually," the lawmakers wrote in a letter. "The result is a lack of fundamental research on gun violence, gun safety, and what public policy measures will effectively stem the tide of gun deaths."
Even former U.S. Representative Jay Dickey (R-Ark.), the author of the original amendment limiting gun violence research, has come out against the continued prohibition. "It is my position that somehow or some way we should slowly but methodically fund such research until a solution is reached," Dickey wrote in a Tuesday letter to the House Democrats' task force on gun violence prevention. "Doing nothing is no longer an acceptable solution."
Dickey said in an October interview with The Huffington Post that research could have prevented restrictions to gun access. "If we had somehow gotten the research going," he said, "we could have somehow found a solution to the gun violence without there being any restrictions on the Second Amendment."
In 2013, President Barack Obama signed an executive order calling for the CDC to resume gun violence research. Despite the presidential go-ahead, the CDC has stuck to the decades-old prohibition. CDC health communications specialist Courtney Lenard told CBS that threats of defunding underlie its decision.
On Thursday, for instance, the CDC released a 14-page report that homes in on gun violence in Wilmington, Delaware, which has one of the nation's highest murder rates. Although the study analyzes 127 recorded shootings that occurred in the medium-sized city of nearly 700,000 in 2013, it avoids examining how gunmen acquired their weapons or whether restrictions on access would lower crime rates.
"We're going to get to the bottom of this," Obama said in the wake of the San Bernardino shooting. "We're going to have to, I think, search ourselves as a society to make sure that we take some basic steps that make it harder—not impossible—but harder for individuals to get access to weapons."
To create a solution, however, one must first understand the problem at hand. "This is so common sense that we need data in order to move forward," says Chen. "The way that we figure out if something is going to work is we research it."