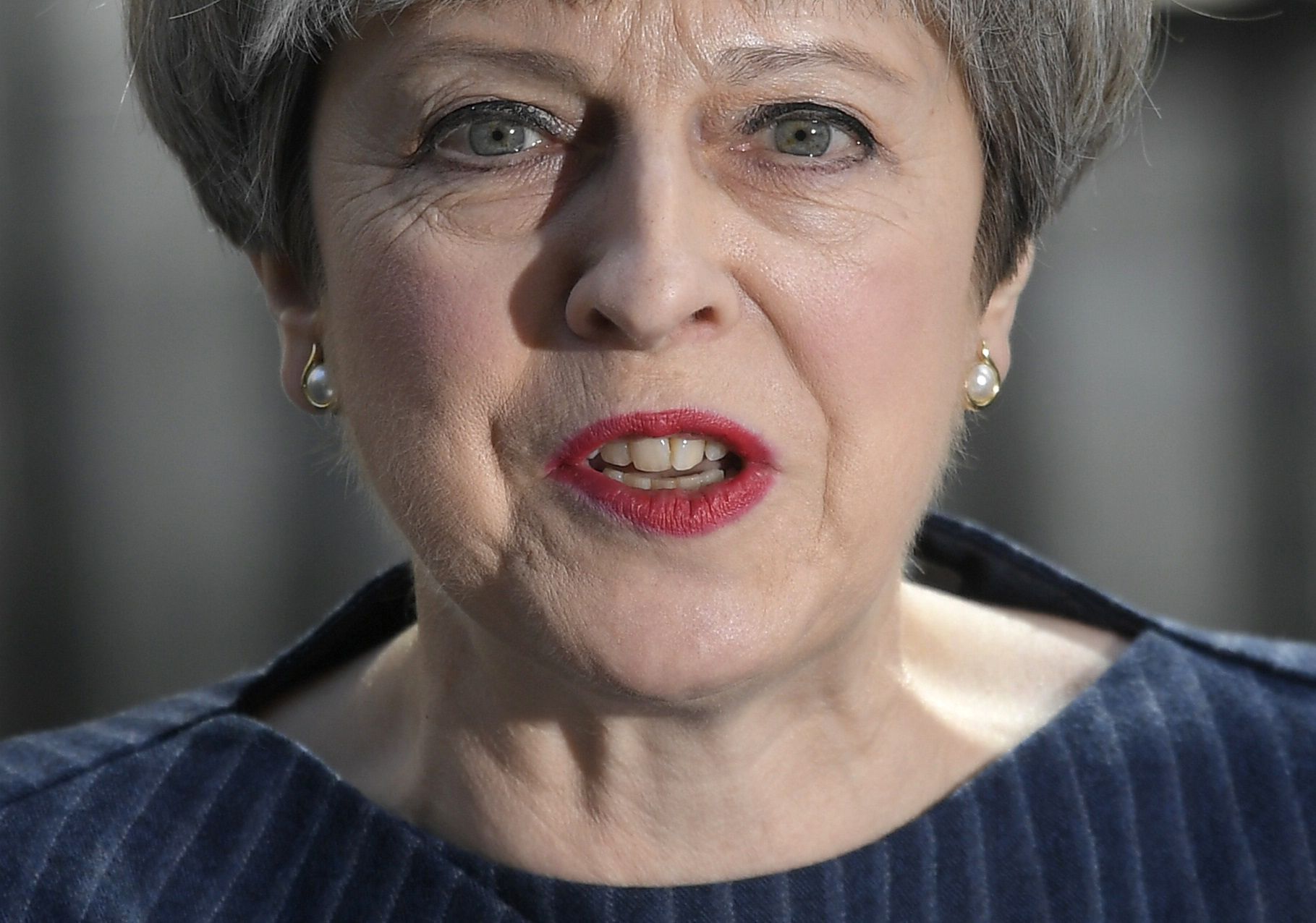 So Theresa May has called a general election in Britain for June 8. The House of Commons will decide on Wednesday whether to endorse her decision, though it will need a majority of two-thirds to confirm her decision.
It was a smart move by May. With tough negotiations to bring about Brexit just beginning, she faced a divided Commons, a majority of which oppose Brexit, a divided Conservative Party, with a majority of Tory MPs favoring remaining in the European Union, a hostile House of Lords, which could have slowed down the path to Brexit, and an opposition crying foul at every turn.
With polls showing the Conservatives at 42 percent and Labour at just 27 percent, May stands a very good chance of winning a convincing majority for her Brexit policy. Her personal popularity is riding high, while the standing of Jeremy Corbyn, the ill-kempt bearded socialist who leads a deeply divided Labour minority in Parliament is woeful. May could easily win the election by a landslide.
May appears to have learned the lesson of her predecessor Gordon Brown, who on inheriting the premiership from Tony Blair dithered and clung to power rather than risk an election to win a mandate of his own. In turn, Brown might have learned from his Labour predecessor Jim Callaghan, who on succeeding Harold Wilson turned down an early election he might have won rather than face the electorate.
The election, just seven weeks away, is intended to settle the issue of democratic legitimacy that has plagued May since the referendum on Britain's European Union membership last year. The country narrowly voted by 51.5 percent to 48.5 percent to unpick a complex marriage to the EU that had lasted fifty years.
Such a profound decision, many argued, should not have hung on a bare majority, but, as in other countries, should have required a more convincing verdict. May's persistent claims that she had little option but to follow the will of the British people who had chosen to leave rang hollow.
The June election will either give her the clear backing from the electorate she demands or will allow the Remainers to indulge in buyers' remorse and reverse the Brexit verdict.
May has decided to take advantage of the disarray in the opposition parties.
Labour has a leader that few, even among his shadow cabinet, can imagine becoming prime minister. His lacklustre performances in the Commons and his low key campaigning in the country show an inept ideologue way out of his depth. His parliamentary colleagues have repeatedly rebelled against him, screaming at him to stand down in case May were to call a snap election.
Now that that has happened, the best chance for Labour and the Remainers -- is if Corbyn were to be forced out and replaced by a leader more attractive to voters from the middle ground where elections in Britain are won and lost. But Labour has rarely shown the steel needed to commit political assassination. The only compensation for Labour supporters who are interested in winning power again — though not in June — is that Corbyn cannot survive a rout.
The Liberal Democrats say they welcome an election. As they have so few seats — a miserable eight — they are likely to pick up some more by winning the support of moderate Labour voters who cannot bring themselves to vote for Corbyn. But there is little prospect of them replacing Labour as Britain's principal opposition party.
The Scottish National Party, which at the last election demolished Labour's post-war grip on Scotland, winning 56 seats, will need to sweep the board again to demonstrate that they remain the sole voice of the Scottish people. But a sweeping Tory majority on June 8 will not necessarily bring the SNP's goal of Scottish independence any closer.
Every election is a gamble, which is why May's decision to go to the country is such a surprise. Unlike her predecessor, David Cameron, who gambled on the unity of the United Kingdom and won, and Britain's membership of the EU which he famously lost, nothing in the life and career of this serious minded vicar's daughter has suggested she was capable of risking everything.
The election will certainly clear the air and provide a fresh political landscape. That is what Britain needs. So long as Remainers could claim that May had no mandate for Brexit, she was hampered in her negotiations with the Europeans in Brussels. Now is the time for all those who regretted the Brexit decision to rally round a standard bearer, if they can find one.
But the most likely outcome is that May will do well. That will send a strong signal to her European counterparts that she leads a country wholly committed to the radical course she is taking. British voters are being given a clear choice of whether to go along with Brexit or turn back the anti-European tide. And it looks right now that the Brexiteers are in the ascendant.
Nicholas Wapshott is the Opinion Editor of Newsweek.