Why These Chinese Media Companies Have to Register As Foreign Agents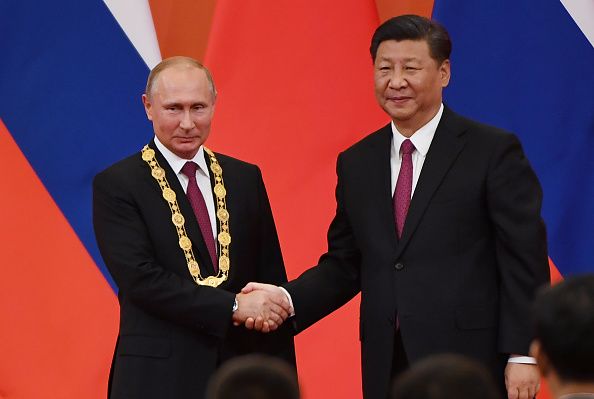 The Justice Department has ordered two Chinese state-run media companies to register under the Foreign Agents Registration Act (FARA), a previously obscure law that has gained increased visibility in recent months due to an ongoing investigation into Russian interference in U.S. elections.
Not all foreign news outlets operating in the U.S. are required to register under FARA, a fact that makes the Justice Department's decision significant. The move demonstrates that officials are not just concerned about Russian interference but also about China's attempts to influence the U.S. public and policymakers through state-sponsored propaganda.
The Wall Street Journal reported Tuesday that China's Xinhua News Agency and China Global Television Network have been ordered to register under FARA. In November of last year, the Kremlin-linked news outlets RT and Sputnik were also forced to register under the law. Officials said the Russian outlets were spreading disinformation and operating as an arm of the Kremlin.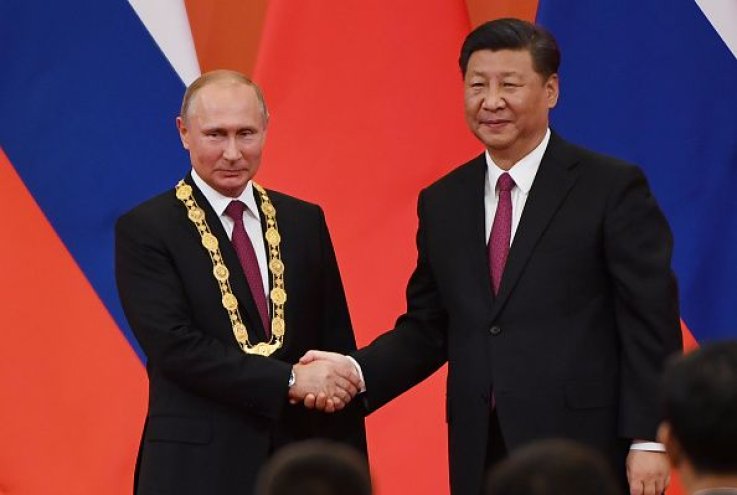 Only Russia has been explicitly accused of using disinformation and propaganda campaigns to influence U.S. politics, but both Beijing and Moscow were singled out as U.S. adversaries in last year's official National Security Strategy.
"China and Russia challenge American power, influence, and interests, attempting to erode American security and prosperity. They are determined to make economies less free and less fair, to grow their militaries, and to control information and data to repress their societies and expand their influence," the document reads.
Similarly, the 2018 National Defense Strategy noted that "China and Russia are now undermining the international order from within the system by exploiting its benefits while simultaneously undercutting its principles and 'rules of the road.'"
FARA was first enacted in the late 1930s in order to prevent Nazi and Communist agents from operating with impunity in the U.S. Since then, the law has been expanded so that representatives of numerous foreign entities register with the Justice Department, even if they don't represent a national security threat.
Washington lobbyists working for foreign entities, for example, are required to register under the law. President Donald Trump's former campaign chairman Paul Manafort was recently charged with violating FARA for failing to register while working for political parties in Ukraine. Trump's former National Security Adviser General Michael Flynn has also been accused of violating FARA with his work for Turkey. And Sam Patten, a former associate of Manafort, pleaded guilty in late August to violating FARA by working for a Ukrainian political party.
"An agent must register within ten days of agreeing to become an agent and before performing any activities for the foreign principal," according to the Justice Department.
Still, the law is rarely enforced and only a small handful of people had ever been prosecuted for FARA violations before special counsel Robert Mueller launched his investigation into Russian election interference.
Robert Driscoll, the lawyer for accused Russian spy Maria Butina, has erroneously claimed that his client was charged with violating FARA. In fact, the 29-year-old Russian gun rights advocate was charged under a separate but similar law, 18 U.S. code 951. The latter is different from FARA because it specifies that a person must have acted as an agent of a foreign government, not just a foreign principal, without notifying the Attorney General.
Violating FARA carries a penalty of five years in prison and a $10,000 fine.
Why These Chinese Media Companies Have to Register As Foreign Agents | World