Why These Staffers Have Left Britney Spears Amid Her Conservatorship Battle
In the three weeks since Britney Spears gave explosive public testimony on her conservatorship, three important members of her team have resigned.
Public criticisms of Spears' shocking conservatorship arrangement has led to a flurry of new filings from her conservators, revealing troubling discrepancies among key players in the case.
The first to resign was Bessemer Trust, a professional wealth management firm appointed as the co-conservator of Spears' financial affairs and her estate.
A day after Judge Brenda Penny rejected Spears' request to remove her father from the case, Bessemer filed a document asking the court to approve its resignation "due to changed circumstances." The firm, which was appointed in November, said it had not taken on the role as co-conservator yet nor had it taken any fees.
Bessemer said in its petition that it had entered the conservatorship based on the understanding that "the ongoing Conservatorship was voluntary" and that up until Spears' June 23 testimony, the firm was not aware of her "objects to the continuance of her Conservatorship and desires to terminate the Conservatorship."
"Petitioner has heard the Conservatee and respects her wishes," the company said in the court filing.
Bessemer asked that it be allowed to withdraw effective immediately. If approved by the judge, her father Jamie would be left as the sole conservator of the popstar's nearly $60 million estate.
Days later, Spears' manager Larry Rudolph, who has managed her career on and off since the mid-1990s, announced his plans to resign in an email to Spears' co-conservators: her father Jamie Spears and court-appointed licensed personal fiduciary and care professional Jodi Montgomery.
Rudolph, who is not a participant in the conservatorship, said he hadn't communicated with Spears in more than two and a half years, when she last expressed that she wanted to take an indefinite work hiatus.
He said he decided to step down as her manager after 25 years after he recently learned about her plans for retirement.
"Earlier today, I became aware that Britney had been voicing her intention to officially retire," Rudolph wrote in a July 5 email published by Deadline.
"I was originally hired at Britney's request to help manage and assist her with her career. And as her manager, I believe it is in Britney's best interest for me to resign from her team as my professional services are no longer needed," he added.
During her testimony, Spears said, "It's funny to hear my managers' side of the story," claiming they had falsely alleged that she was not participating in rehearsals for her Las Vegas residency and that she was not taking her medication—behavior for which she was punished for by her conservators.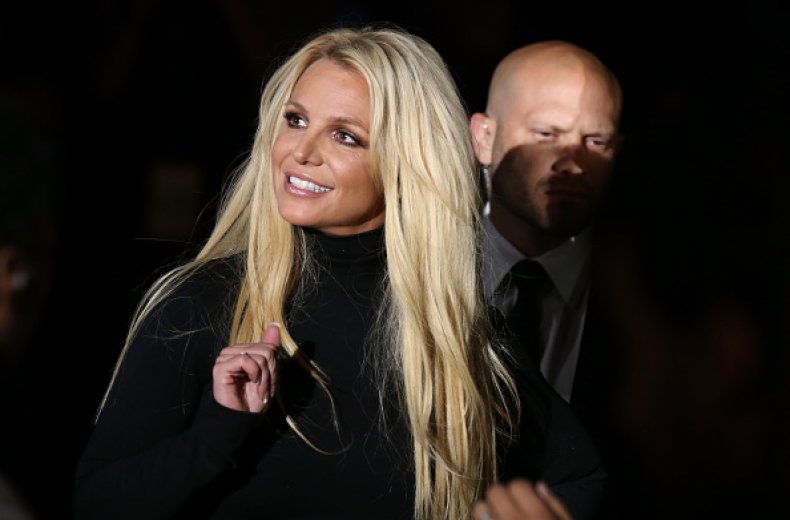 On July 6, Samuel Ingham III, who has been Spears' court-appointed attorney since the conservatorship began in 2008, filed a petition asking to resign as her counsel. Loeb & Loeb, a law firm onboarded by the court to assist Ingham in October, also asked to withdraw from the case.
According to documents reviewed by The New Yorker, Spears has been paying Ingham more than half a million per year for his services.
In her statement to the court, Spears said that Ingham never informed her of her right to petition to end the conservatorship and that "my lawyer, Sam, has been very scared for me to go forward."
In his resignation, Ingham suggested that he be replaced with another court-appointed attorney, ignoring Spears' expressed desire to select a new lawyer independently.
Montgomery has also filed a separate petition asking Penny to appoint a guardian ad litem to help Spears select her own attorney. Spears' mother, Lynne, has filled her own petition in support of her daughter's wishes to choose her own legal representation.
While Jamie Spears and Montgomery remain on the conservatorship, a divide has opened up between the two, each accusing the other of going against Spears' wishes.
In the first return to court since Spears pleaded with Penny for the 13-year conservatorship to end, the case will resume on Wednesday afternoon.