Why TikTok Is Built to Last | Opinion
Remember former President Donald Trump's efforts to ban TikTok in 2020? According to his executive order, apps such as TikTok "developed and owned by companies in the People's Republic of China (China) [continue] to threaten the national security, foreign policy, and economy of the United States." With advanced user-safety features, cultural initiatives and monetization opportunities, TikTok still stands—and its influence is stronger than ever.
In August 2021, President Joe Biden revoked the executive order that sought to instigate the TikTok ban. Not much has been said since, but the Biden administration has ensured it will establish "clear intelligible criteria" to evaluate national security risks posed by the app.
While platforms like Vine and Musical.ly have faltered, TikTok, owned by China-based ByteDance, has proven itself a social media titan. The app has over 1 billion users, while Vine had 200 million users at its peak. Instagram and Snapchat have recently lost steam, while TikTok continues to develop new features for creators and viewers. TikTok has also broken into mainstream culture, with actresses, publications and even politicians running accounts. Here's why the app will continue to prosper.
An Emphasis on Diversity
TikTok features a diverse community of creators, bolstered by the Creator Diversity Collective. According to TikTok, the collective is "a braintrust of talented, passionate creators from different backgrounds who've helped create and shape programs that spotlight and amplify diverse creators." The app also hosted the TikTok for Black Creatives accelerator program, where 100 Black creators and music artists had the opportunity to attend events, forums and town halls to support their content. TikTok's Support Black Businesses initiative provides information about businesses users can support as well.
TikTok as a News Outlet
TikTok is not just for teens—magazines and newspapers are using the app to deliver news in a short-form video format. Many have deemed Russia's invasion of Ukraine the first "TikTok War," as creators post videos to spread awareness. The White House organized a Zoom call with 30 top TikTok creators to provide them with information on the crisis. Myca Hinton, a TikTok creator with over 50,000 followers, has been closely covering the war. "I started covering it in an attempt to stop misinformation and help people better understand the consequences of World War II that most Americans don't learn about," Hinton said. "The average American reads at a 6-8 grade level, but the average article is written at an 11-12 grade level. I try to bridge the gap by breaking the news down and putting it in simple terms."
Constant Trendsetting
On TikTok, new trends emerge every day across all niches, as displayed on the "Discover" page. Creators have the opportunity to upload their own take on a popular sound or hashtag, or they can duet/stitch a popular video from their "For You" page. Videos by TikTok creator Emily Mariko of food hacks, subversive basics fashion inspiration and personal flashback clips using Harry Styles' song "As It Was" are among the trends of the moment.
User Safety Features
TikTok constantly monitors users' accounts to make sure videos do not violate their Community Guidelines. The app also has an option to turn on comment filters. Creators can filter out keywords or switch on an automatic filter for spam and offensive comments.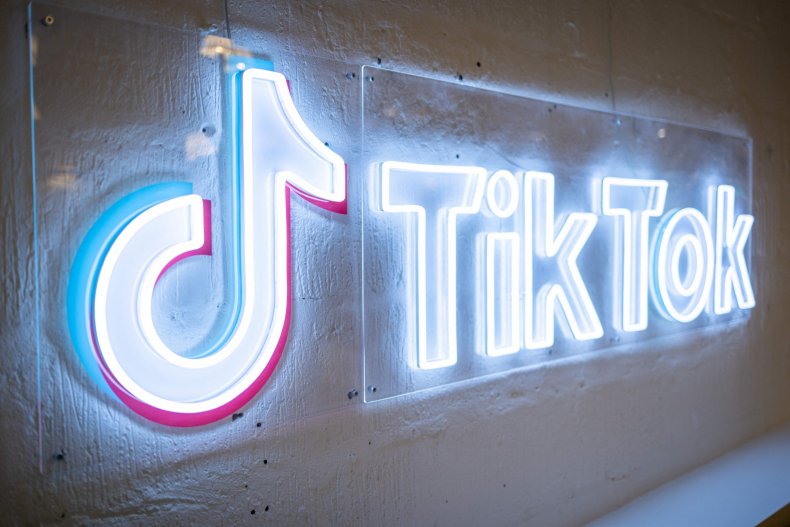 Monetization Tools for Creators
TikTok Creator Marketplace is an in-app influencer marketing platform where brands can communicate with creators about promotional inquiries without the use of a third-party platform. Additionally, users with over 10,000 followers and 100,000 video views in the past 30 days can apply for the TikTok Creator Fund to monetize their videos. Funds are calculated based on video views, overall engagement and adherence to Community Guidelines and Terms of Service.
Actors, Actresses and Musical Artists Are on TikTok
A-list celebrities have launched their own TikTok accounts. Several are using the app to invoke nostalgia for past projects, including Reese Witherspoon, Jennifer Garner, Jason Derulo, Ashley Tisdale and Gwen Stefani.
Variation in Video Length
While Vine videos could only be a maximum of six seconds, TikTok now allows users to create content up to 10 minutes long. Users still seem to favor a shorter video format, but the option to produce lengthier videos is available.
Brands Are Using TikTok as a Marketing Strategy
When brick and mortar stores shut down during quarantine, brands had no choice but to turn to influencer marketing. TikTok makes it easy for companies to boost brief, 15-second ads. As opposed to a static post on Instagram, which may look posed, influencers can showcase products in their own lifestyles using a video format.
The Opportunity for Instant Fame
The TikTok algorithm makes it possible for everyday users to go viral from anywhere. Anyone's video can wind up on the "For You" page, regardless of follower count or verification status. "I used to make videos for fun with my dance team and friends on TikTok when I was in high school," said Katie Feeney, who now has over 6.8 million followers on TikTok. "I realized I could make money doing something I loved, and my account continued to grow. That success led me to pay for college and make a career out of posting on TikTok."
As a TikTok creator myself with over 3.5 million followers, I have witnessed the powerful effects of the platform firsthand. In a matter of months over the pandemic, the app brought out an extroverted, unfiltered side of me that even I could not have seen coming. It's easy to say a new social media app will rise, the next Charli D'Amelio will emerge and trending dances will continue to surface. But TikTok is more than just a pastime: it's a platform for change, empowering users to embrace diversity and own their unique selves. It's a medium of self-expression that celebrates a wide range of unique genres (music, dance, acting, comedy, cooking, fitness and more). The app serves as a link between countries and cultures worldwide, allowing users to admire and interact with creators from afar.
During quarantine, TikTok even served as a lifeline for tweens and teens (an estimated 25 percent of users are ages 10-19), guaranteeing a smile and laugh amid otherwise dreary days. When my own mental health suffered during the pandemic, TikTok picked me back up again—it gave me a passion and purpose. The platform is not just another social media "phase." TikTok was and is a savior to my spirit and self-confidence, and I know I'm not alone in this sentiment. The app isn't going anywhere, and if it's tested again in the political sphere, Gen Z isn't going down without a fight.
Carrie Berk is a 19-year-old New York City-based writer. Her work has been featured in CBS Watch, Stylecaster, Girls' Life and more. She is also a social media influencer, with over 3.5 million followers on TikTok and 680,000 on Instagram (@carrieberkk).
The views expressed in this article are the writer's own.