Why TikTok Star Charli D'Amelio's Followers Are Plummeting
Charli D'Amelio's follower numbers are plummeting amid criticism she and her sister, Dixie, were rude to their personal chef.
One of TikTok's biggest stars, the 16-year-old had just celebrated reaching 99 million followers on Tuesday and was on a quest to get to 100 million.
However, it appears her hopes have been dashed as she continues to lose hundreds of thousands of followers, with fans skewering her and her sister's "immature" behavior online.
It all started when the sisters—who have a combined following of 142 million on TikTok—posted a dinner party video with YouTuber James Charles as part of their new YouTube series Dinner with the D'Amelios.
The girls' parents, Marc and Heidi, also took part in the episode.
Critics have been lambasting the sisters for their behavior at the meal—footage shows them being rude and dismissive to their personal chef, Aaron May, making faces and gagging noises as they ate a meal he prepared.
At one point, Dixie, 19, ran gagged and ran outside to vomit after eating a snail. Charli also asked "Do we have any Dino nuggets?" while being served the traditional Spanish paella May prepared.
The lack of table manners and rudeness to a server is not setting well with the D'Amelios' millions of followers.
Many are also annoyed by a remark Charli made about her followers during the video.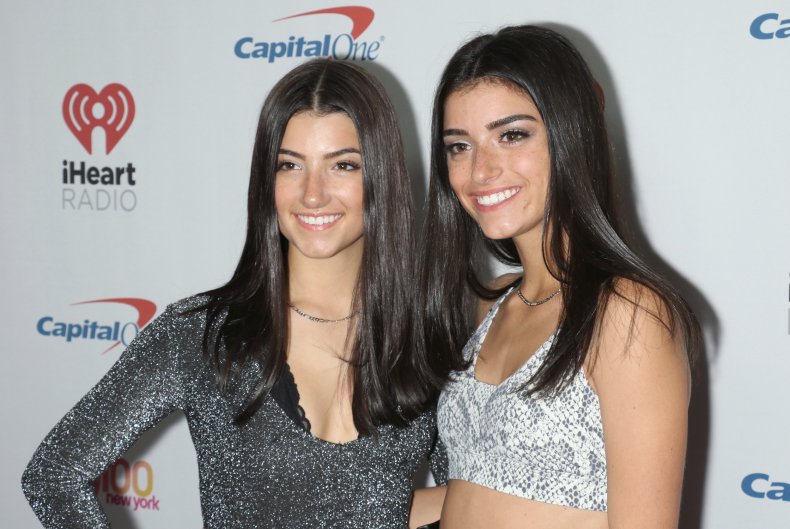 "I wish I had more time. Imagine if I hit 100 million a year after hitting 1 million," she said.
To which Charles then sarcastically replied: "Was the 95 million not enough for you?"
It seems as though fans are deliberately trying to punish Charli where it hurts the most—her beloved follower count.
After gaining 700,000 followers in three days, Charli has now lost more than 500,000.
What is Twitter saying?
Twitter mostly seems to be relishing in the schadenfreude of Charli hemorrhaging followers after boasting about her numbers.
"LMAO CHARLI DAMELIO JUST LOST LIKE 600K FOLLOWERS IN 4 HOURS-" one tweet reads.
While another added: "Not Charli Damelio loosing 200k followers in an hour."
Many condemned the sister's lack of table manners.
"i watched the d'amelio dinner video and charli and dixie were literally being so rude. be grateful for the food you have. you literally had a personal chef. dont ask for fucking dino nuggets," one person wrote.
Another added: "Charli and Dixie D'Amelio Are rude to Their Personal Chef???? Gurl take ur lazy a$$ to kitchen and cook something yourself next time-"
However, some are defending the influencers and saying they don't deserve to be canceled.
As one person put it: "y'all dramatic trying to cancel charli and dixie over a 10 second video and y'all started assuming stuff."