Why Top Democratic Candidates Threatened to Boycott Thursday's Debate: A Look at the Labor Dispute
Top Democratic candidates have pledged to skip next week's debate in light of a planned protest by workers at the event's venue, Loyola Marymount University, according to their campaigns' Twitter accounts.
Senator Elizabeth Warren was the first to signal solidarity with the frustrated employees, followed by Senator Bernie Sanders and then Andrew Yang. Eventually, all the candidates vowed not to cross a picket line outside the Los Angeles university, where workers are scheduled to protest on the debate's date, December 19.
The 150 cooks, dishwashers, cashiers and servers behind the protest claim their employer, Sodexo, a subcontractor with the university, has stalled negotiations since March for better wages and affordable health insurance, according to their union, Unite Here Local 11.
"We had hoped that workers would have a contract with wages and affordable health insurance before the debate next week. Instead, workers will be picketing when the candidates come to campus," said Susan Minato, co-president of Local 11, in a statement Friday.
Sodexo did not immediately respond to an emailed request for comment.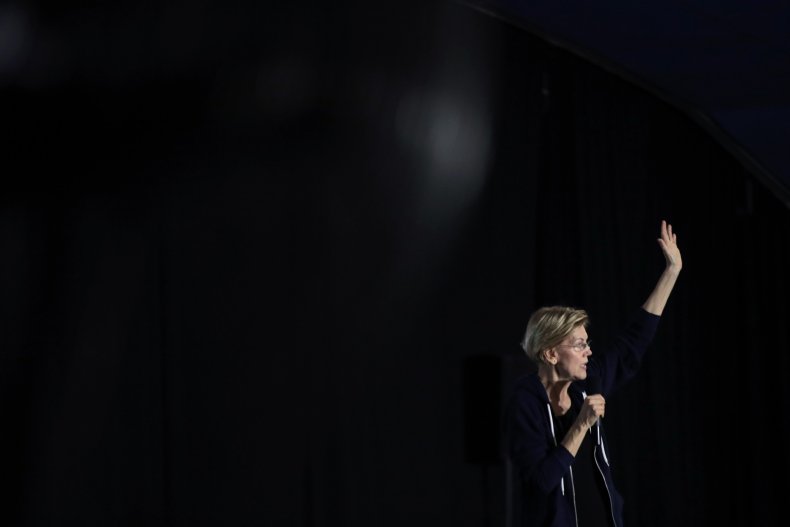 The union represents more than 32,000 hospitality workers in Southern California, according to its site. In addition to Sodexo's delays in negotiating a collective bargaining agreement this year, the union has come out against wages for airline catering workers at Los Angeles International Airport and a lucrative hotel project in Burbank, California, that it says would limit affordable housing.
This would be the second relocation for the elusive December debate. Earlier this month, it was originally intended for the University of California, Los Angeles, but was relocated to Loyola Marymount after labor protests by another union, the American Federation of State, County and Municipal Employees 3299.
The Democratic National Committee (DNC) "should find a solution that lives up to our party's commitment to fight for working people," Warren tweeted Friday afternoon. "I will not cross the union's picket line even if it means missing the debate."
Sanders and Yang trailed Warren's announcement by less than an hour. Later in the afternoon, former Vice President Joe Biden; billionaire Tom Steyer; South Bend, Indiana, Mayor Pete Buttigieg; and Senator Amy Klobuchar vowed not to cross the picket line.
The calls to boycott were organized, at least in part, by the union. Ada Briceño, a co-president of Local 11, told National Public Radio that her union reached out to campaigns and the DNC, alerting them to the protest slated for next Thursday.
The DNC organizes the party's debates. It did not immediately respond to an emailed request for comment about whether the December 19 debate would be moved, but every candidate who qualified for it has now promised to not show up.