Is It Safe to Travel to Hong Kong During Protests? Here's What to Consider
A drop in tourism has thinned the crowds, but locals assert the city is safer than you would think.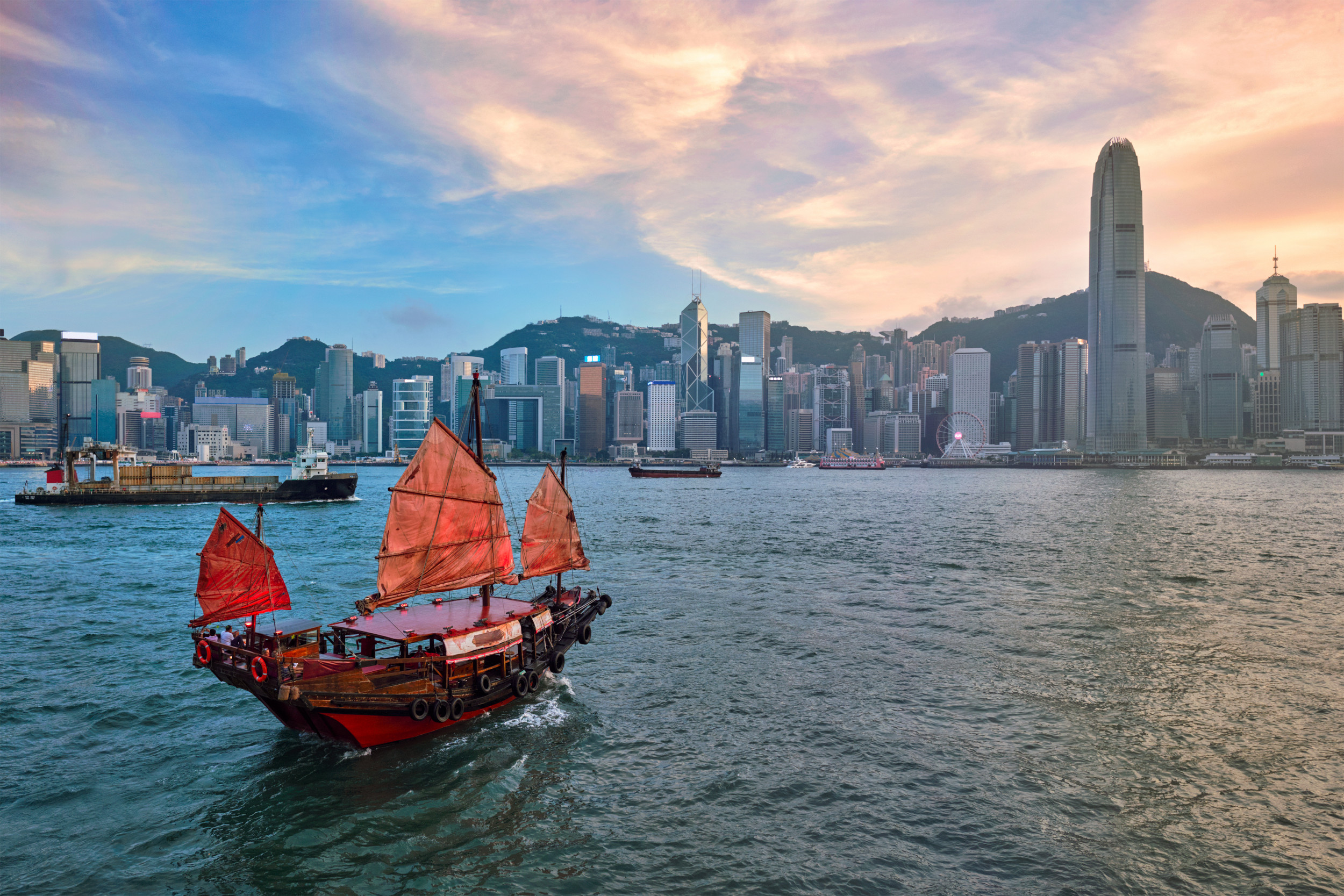 For the past five months, stories of clashes between pro-democracy protesters and Hong Kong police have filled the news. The increasingly violent protests have included vandalized businesses, bonfires in the street and gasoline bombs met by tear gas, water cannons and, in one case, live rounds by police.
This news has had a drastic effect on tourism in the semi-autonomous island, discouraging many from visiting the usually thriving locale. In August, Hong Kong welcomed 3.6 million visitors opposed to 5.9 million in August 2018. The large majority of visitors are from mainland China, whose government is discouraging its citizens from traveling to Hong Kong over safety concerns and characterizing the protests as anti-patriotic separatist movements.
The precipitous drop in travel has raised the question, is Hong Kong safe?
Peaceful Protests Turn Violent After Five Months
In June, protesters began gathering on weekends to challenge a bill presented by Chief Executive Carrie Lam that would allow China to extradite criminals and try them in Beijing. Many were concerned that this would allow China to crack down on political dissidents and was an overstep of Hong Kong's autonomy.
The bill has since been withdrawn, but protesters are continuing to demand things like universal suffrage and amnesty for those arrested.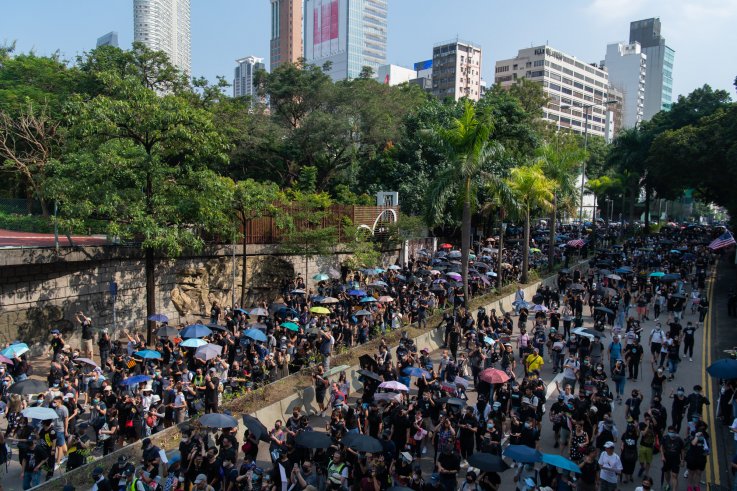 Is It Safe?
Despite reports of vandalism and violence, accounts on the ground actually show that it is quite safe for tourists.
Other countries and the U.S. State Department and have issued travel advisories recommending increased caution, but none have discouraged people from visiting. Instead, they suggest that visitors should avoid large groups of people or demonstrations, in case they devolve quickly.
Most protests have been taking place on the weekend, though some are occurring at lunchtime during the week.
Tanja Warwick, a freelance travel writer who arrived in Hong Kong during the height of protests in October, said she generally felt safe, but some things were slightly jarring.
"When I first arrived" she says, "it was a little unnerving to see that public transportation had been shut down for the day. However, after meeting up with a friend who lives there, she explained to me that the protests are mostly peaceful, providing the police don't get involved."
The few protests Warwick witnessed were peaceful, including office workers protesting in the financial district during their lunch break.
Many tourists have been dissuaded from visiting due to problems at the airport. In September, protesters shut down shuttles to and from the airport and occupying the airport, resulting in flight delays and cancellations.
Recently though, flights have been operating smoothly. The airport website does encourage travelers to schedule extra time coming to and from the airport in case of delays with the shuttles, but flights shouldn't be affected.
To encourage visitors to continue traveling to Hong Kong, the government has set up a website that posts updates about the political situation as well as tips for travelers.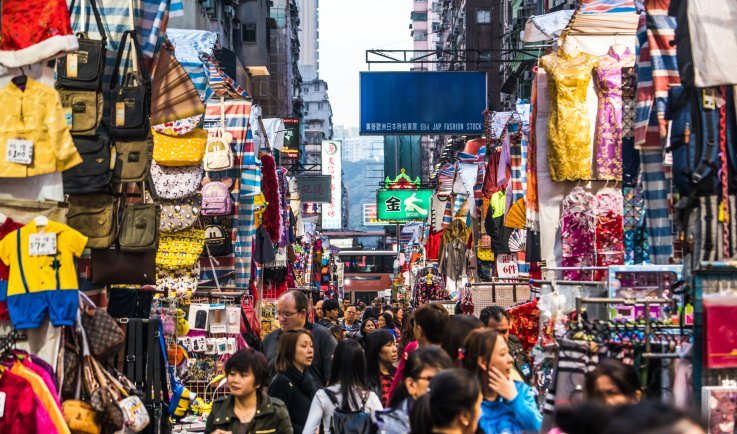 This May Be the Best Time to Visit
Though protests can be inconvenient at best and dangerous at worst, the quietness of the city actually makes now a good time to go to Hong Kong. Hong Kong has had a drop in tourism meaning that the city is less crowded and prices on things like flights and hotels are cheaper.
Daisann McLane, owner of the tourism company Little Adventures in Hong Kong, reports a 30 percent to 40 percent drop in bookings from overseas in August and September. But McLane reports that that number has been increasing as tourists realize that the images reported by the media are not the norm.
This drop in the number of tourists has meant that everything from public transportation to popular tourist spots are less crowded than usual, and more easily accessible.
"As a resident, you feel the difference everywhere- streets and transport are less crowded, its easier to get a table at a top restaurant or in a well-known local mom-and-pop noodle place. It's a pleasure to stroll around now, and I actually think this is one of the best times to visit Hong Kong in at least eight years," said McLane.
Lack of demand has led airlines to reduce service to Hong Kong, but this has caused that prices to drop. Forbes reports that prices from the West Coast to Hong Kong are falling in the $400-to-$600 range for autumn, which are the typical prices for flights between the West Coast and East Coast.
Also, high vacancy rates have caused hotel-room prices to drop—as much as 70 percent according to The Wall Street Journal.
The smaller crowds and lower prices could be an enticement for those looking for the Hong Kong experience on a budget.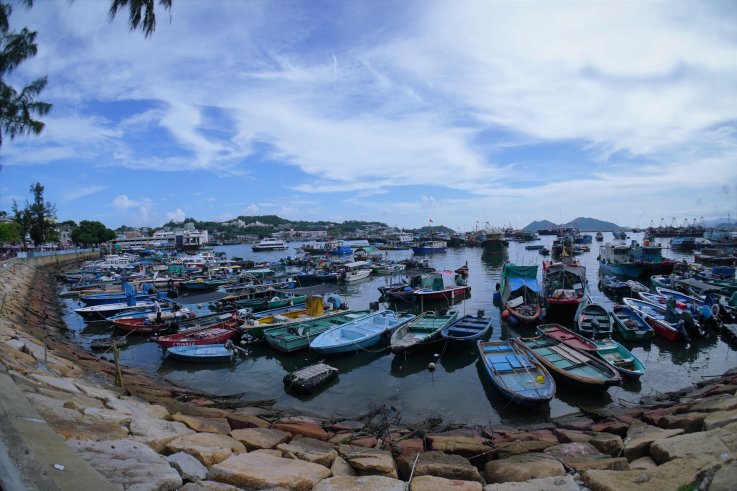 What to See
Some of the most popular attractions such as the Giant Buddha and Victoria Peak may be less crowded, but that doesn't mean they have to be the first stop.
The former Central Police Station and Victoria Prison compound have been restored into a contemporary art center call Tai Kwun, making it a unique stop for tourists looking for history and art. The art center features 16 historic buildings and exhibits to explore.
For those looking to get out of the city and enjoy the water, locals recommend taking a day trip to Cheung Chau island, a traditional fishing village with shops and restaurants, which sits in stark contrast to the modern skyscrapers of Hong Kong.
While the prices here may not have dropped everywhere, smaller crowds mean that lines will be dramatically shorter. To take advantage, head to the amusement parks such as Hong Kong Ocean Park to see the pandas or to Hong Kong Disneyland.
Hong Kong is home to excellent restaurants and bars, and smaller crowds means that reservations are easier to come by. Make a reservation to have a great dining experience at restaurants such as Lung King Heen, the only Cantonese restaurant in Hong Kong with three Michelin stars.
Final Thoughts
While the island is safe to visit, its important to exercise caution. If you choose to attend a protest, make sure it has been authorized by the government. If things appear to be escalating, leave the area. Police have used tear gas and water cannons to disperse crowds, especially those who are unauthorized to protest, so avoid those situations.
Correction: The headline of this story was changed to more accurately reflect the story.
Is It Safe to Travel to Hong Kong During Protests? Here's What to Consider | Culture