Why Is the Trump Administration So Against the U.N.'s Global Migration Pact?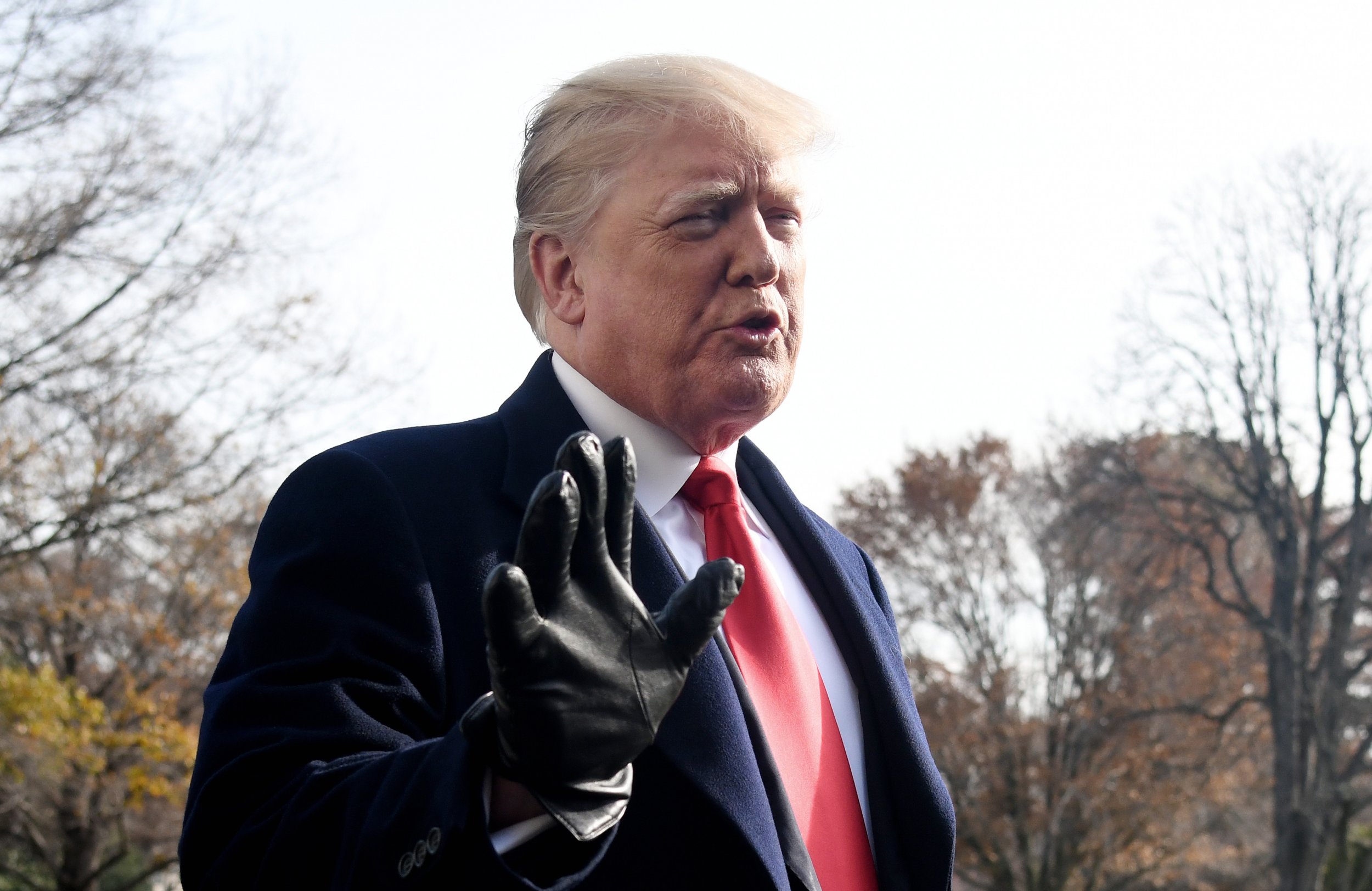 Leaders and representatives of more than 150 countries gathered at a United Nations conference in Marrakesh, Morocco, on Monday to adopt a global pact seeking to address irregular migration around the world.
The nonbinding declaration, titled the Global Compact for Safe, Orderly and Regular Migration, or just the "Compact," was finalized in July after 18 months of talks and approved on Monday.
What Is the Compact?
At its most basic, the Compact seeks to affirm that "migration is an issue which is best managed on a collective basis, and that migration should be safe, orderly and regular," according to a U.N. briefing.
It calls for improved data gathering and sharing between countries, and demands stronger efforts to protect the human rights of migrants and those whose lives are affected by migration. It also aims to "prevent exploitation and hardship in migration," in addition to supporting cultural and economic inclusion for migrants.
Speaking to an audience that included German Chancellor Angela Merkel, Panama's President Juan Carlos Varela and other world leaders, U.N. Secretary-General Antonio Guterres hailed the Compact as a "roadmap to prevent suffering and chaos.
"It is a framework for international co-operation," Guterres said, according to France24.
Read more: Bully 'waterboarded' Syrian refugee classmate in heartbreaking playground attack
U.S. Is Not Included
Not included in that cooperative effort, however, was the United States, with the Trump administration striking back at the pact on Friday, condemning it as an "effort by the United Nations to advance global governance at the expense of the sovereign right of states."
"The United States did not participate in the negotiation of the Global Compact for Safe, Orderly, and Regular Migration ("the Compact"), objects to its adoption, and is not bound by any of the commitments or outcomes stemming from the Compact process or contained in the Compact itself," the United States Mission to the United Nations said in a statement.
Calling the agreement "pro-migration," the administration, which withdrew from negotiations in late 2017, said the Compact "strikes the wrong balance."
"Its pro-migration stance fails to recognize that well-managed, legal immigration must start and end with effective national controls over borders," the statement said.
"It lists many desirable outcomes, but fails to acknowledge that the effective security of States' borders must precede all other objectives. This undermines its credibility as an effective roadmap for addressing the migration challenges all States face," it added.
In his speech, Guterres appeared to address the U.S.'s sovereignty concerns, asserting that the pact "specifically reaffirms the principle of state sovereignty," while calling for cooperation between nations, France 24 reported.
The Trump Administration Is Not Alone
Still, the U.S. was not alone in turning a cold shoulder to the accord.
Following in the U.S.'s footsteps, a number of countries were having "second thoughts" about agreeing to the pact, with around 192 nations initially agreeing to the draft text when it was finalized in September, according to the United Nations Association in the U.K. (UNA-UK), the leading independent policy authority on the U.N. in the U.K.
Since that time, Australia, Austria, Bulgaria, Croatia, the Czech Republic, Hungary, Italy, Israel, Poland, Switzerland and Slovakia had all suggested that they might not sign the agreement, with European countries still split on how to best deal with the European migrant crisis.
While it's unclear which of those countries ended up signing the agreement, if any, U.N. Special Representative for International Migration Louise Arbour condemned their reluctance, asserting it "reflects very poorly" on states to withitdraw from endorsing a text that they themselves had helped to negotiate.
In Slovakia, UNA-UK noted in its statement, the refusal of the government to sign "resulted in the resignation of Foreign Minister Miroslav Lajčák, who in his former role as president of the United Nations General Assembly had played an important role in the Compact's genesis."
Meanwhile, in Belgium, a partner of the ruling coalition, had threatened to bring down the government if officials dared to even attend the U.N. conference in Marrakesh.
Dozens of other countries, however, were proud to sign on to the agreement, as stipulated by a statement from Canada's Minister of Immigration, Refugees and Citizenship, Ahmed Hussen, and shared by the U.N.
"Moving forward, as we implement this Compact, we can make migration safer for all people, particularly migrants in vulnerable situations, including women and girls who often fall victim to smuggling and human trafficking," Hussen said.
"We have heard the concerns regarding the increasing number of irregular migrants and we commit to working together, to minimize the adverse drivers that compel people to leave their countries of origin," he said.
In its statement, UNA-UK said that "far from" advocating for "open borders," the Compact's purpose was simply to "facilitate and ensure safe, orderly and regular migration," as its title suggested.
"And to this end, the Compact urges states to 'manage borders in an integrated, secure and coordinated manner," and to 'increase legal certainty and predictability of migration procedures,'" UNA-UK said.
"The compact does not make migration a human right, or even suggest that it should become one," the organization states. "It reaffirms existing human rights law and that 'migrants are entitled to the same universal human rights and fundamental freedoms' as everybody else."