Why Is Trump Administration's Investigation Into Migrant Child Border Deaths Taking So Long? Hispanic Caucus Members Demand Results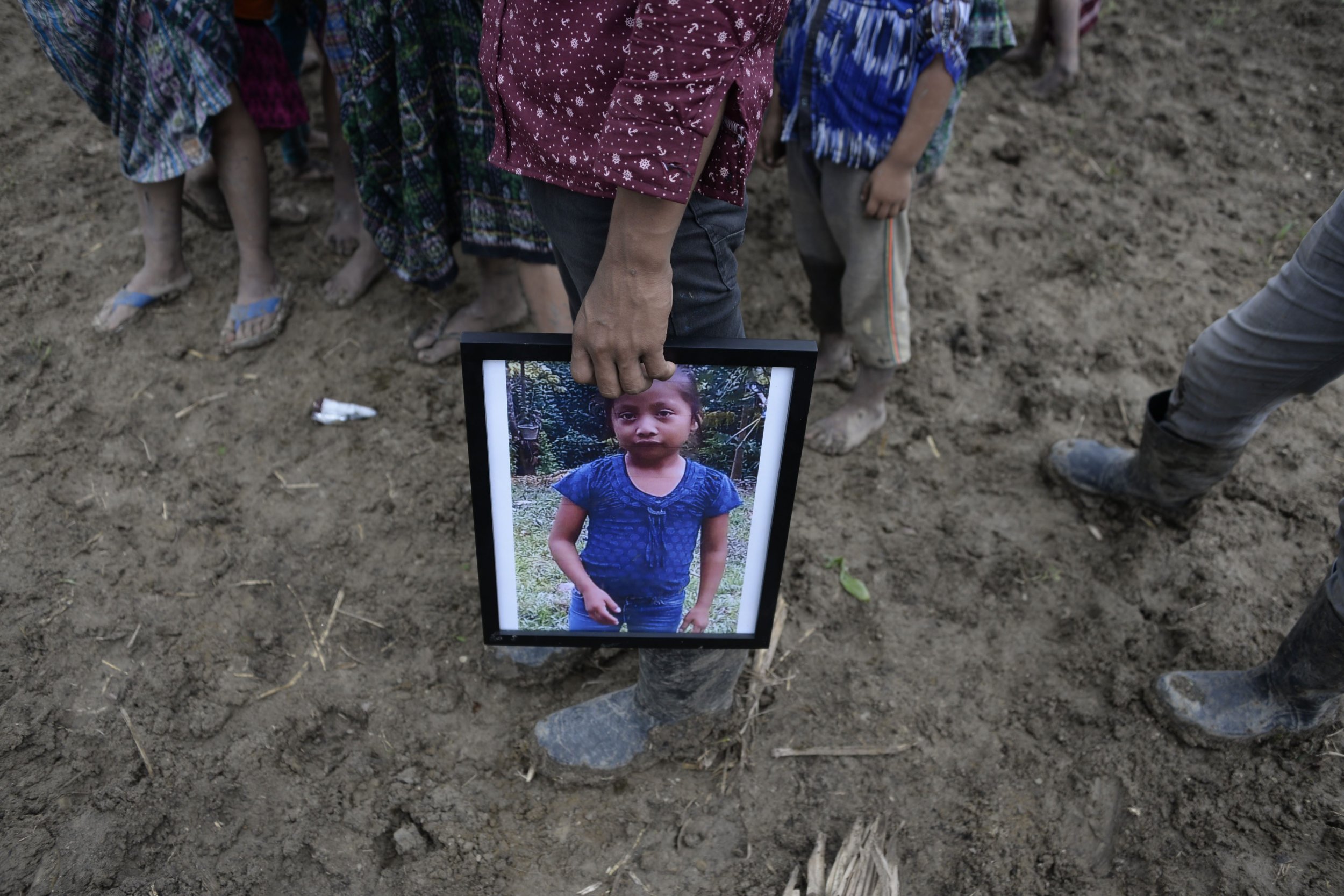 U.S. representatives in the Congressional Hispanic Caucus have called on the Department of Homeland Security to complete and make public the results of its investigation into the deaths of two migrant children who were in the custody of federal immigration authorities in December.
"In the wake of Jakelin Caal Maquin's and Felipe Gomez Alonzo's tragic deaths, I called for immediate investigations so that we could learn from these tragedies, work together, and prevent them from happening again," Representative Xochitl Torres Small said in a statement, noting that it had been more than five months since both children passed away while in the care of the U.S. Customs and Border Protection agency.
"Despite circumstances at the border continuing to drastically change and more family units continuing to voluntarily seek asylum, DHS still hasn't completed these investigations, which could shed meaningful light onto the resources needed at the border and prevent these types of deaths from happening again," she said. "I'm urging Acting Secretary [Kevin] McAleenan, just as I urged former Secretary [Kirstjen] Nielsen, to oversee the completion of the investigations and present the findings to Congress."
Last month, authorities in Guatemala announced that Gomez Alonzo, who was 8-years-old, had died from the flu and a bacterial infection.
Felipe Gomez Alonzo and his father, 47-year-old Agustin Gomez, had fled from their home village of Yalambojoch, Guatemala, in hopes of a better life in the U.S. and crossed the border in El Paso, Texas, on December 18, 2018. The 8-year-old's father had said that his son was in good health when they were taken into custody that same day, but Gomez Alonzo later developed flu symptoms and was taken to a hospital, where he succumbed to the illness on December 24.
Seven-year-old Jakelin Caal Maquin, who died on December 8, had also died from a bacterial infection after crossing the border with her father.
Torres Small and 16 other representatives signed a letter addressed to McAleenan calling on the new DHS chief to expedite the investigation into the deaths of the two children.
"On March 6, 2019, during a House Homeland Security Committee hearing, when asked about the status of the investigations, then DHS Secretary Kirstjen Nielsen stated that DHS was waiting for the Medical Examiners' final findings, and that she would continue to engage with the Medical Examiners' offices to quickly move forward with the investigations," the letter notes.
"It has been over a month since Jakelin and Felipe's autopsy reports were released by the El Paso and New Mexico Medical Examiners, respectively. However, DHS has not given any indication of progress toward finalizing the investigations," it continues.
"In your new capacity as Acting Secretary of Homeland Security, you are now responsible for ensuring that these investigations are completed and reported to Congress expeditiously," the group told McAleenan.
"The results of these investigations are of utmost importance for CBP to incorporate the lessons learned into its policies and procedures and to guide legislative efforts to provide appropriate humanitarian standards," the letter stated. "We must understand as soon as possible what actions could have prevented Felipe and Jakelin's deaths to ensure these tragedies never occur again."
The letter noted that "in most instances, asylum-seeking families like Felipe's and Jakelin's are fleeing from uninhabitable living conditions and look to the U.S. in hopes of survival. We must ensure that the conditions in which asylum seekers are treated in the U.S. reflect our nation's values."