Why Is Trump Ceding the GOP's Foreign Policy Advantage?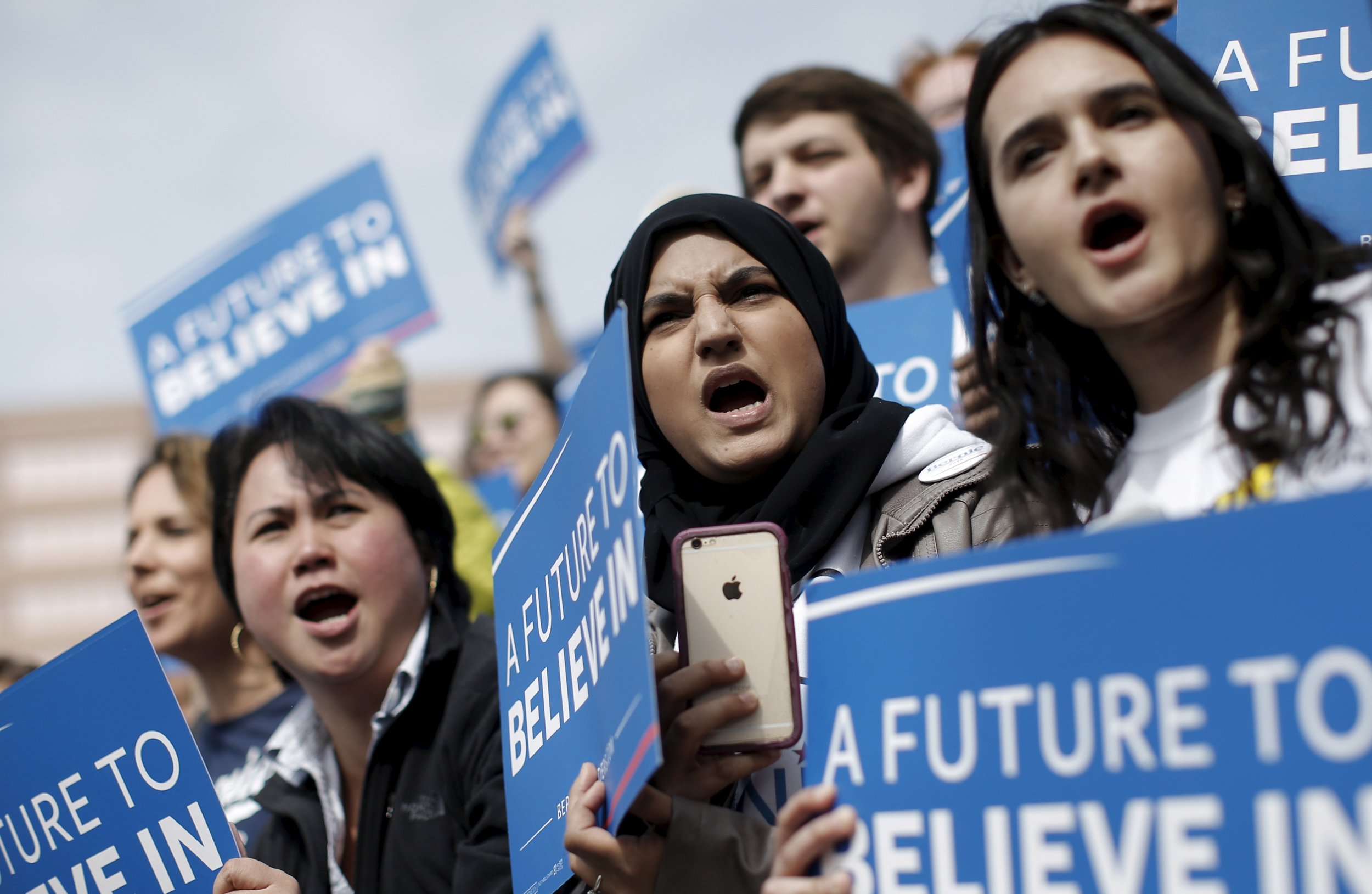 This article first appeared on the American Enterprise Institute site.
For decades, Republican presidential candidates have enjoyed a distinct advantage when it comes to foreign and national security policy.
In 2012, President Obama briefly closed the foreign policy gap with Mitt Romney before his election by promising that the "tide of war" had receded and that he would focus on "nation building here at home."
But since then the rise and spread of the Islamic State militant group (ISIS), a spate of terrorist attacks in Europe, a resurgent Russia and a world that appears to be spinning out of control have restored the previous order. Today, Americans disapprove of Obama's handling of foreign affairs by a margin of 57 percent to 39 percent.
That should be good news for the GOP going into the 2016 presidential election, right?
After all, the presumptive Democratic nominee, Hillary Clinton, was Barack Obama's secretary of state—the architect of the very policies of which Americans so vehemently disapprove.
Sadly, that is not the case. A new Wall Street Journal/NBC News poll shows that voters favor Hillary Clinton over Donald Trump by a stunning 27-point margin when it comes to handling foreign policy.
The Journal poll reports that "56 percent of voters said Mrs. Clinton would be better able to handle foreign policy, while 29 percent picked Mr. Trump. The survey found her with a 10-percentage-point edge on who would be the better commander in chief."
Trump is running to Clinton's left when it comes to global affairs—echoing Bernie Sanders's criticism of her vote for the war in Iraq, and promising, like Sanders, to stop spending money in the Middle East so we can invest in roads and bridges.
With the downing of EgyptAir Flight 804, the attacks in Paris and Brussels, Iran capturing U.S. sailors and Russia sending MiG fighters to buzz U.S. warships, Trump's calls to withdraw from the world so we can focus on "nation building here at home" may not have the same political resonance they did for Obama in 2012.
But Trump may be OK with that. As I have pointed out here, Trump believes his key to victory is winning over disaffected Sanders voters. "I think I'm gonna go out and I'm gonna get millions of people from the Democrats.… I'm gonna get Bernie people to vote," Trump recently said.
His attacks on the Bush-Clinton decision to go to war in Iraq, and calls for non-intervention, are designed to appeal to these disaffected Democrats.
Trump is careful not go too far (he promises to "beat the hell out of ISIS" and rebuild our military) so as not to completely alienate the GOP base. But his strategy is as clear as day: tack to Clinton's left on foreign policy to make his campaign an appealing place to land for Sanders supporters when Clinton finally secures her party's nomination.
And while his foreign policy numbers are bad, the Wall Street Journal/NBC poll shows other areas where Trump beats Clinton by appealing to Sanders's issues. He bests Clinton by 21 points on "dealing with Wall Street"…by 10 points when it comes to "protecting America on trade"…and by 33 points on "changing business as usual." Together with his left-of-center foreign policy, he is trying to make a case that if they can't have Sanders, Trump is the next best thing.
So the truth is Trump may not be "losing" the historic GOP advantage on foreign policy; he may be willingly ceding it as part of an effort to win votes on the far left.
Marc Thiessen is a resident fellow at the American Enterprise Institute.