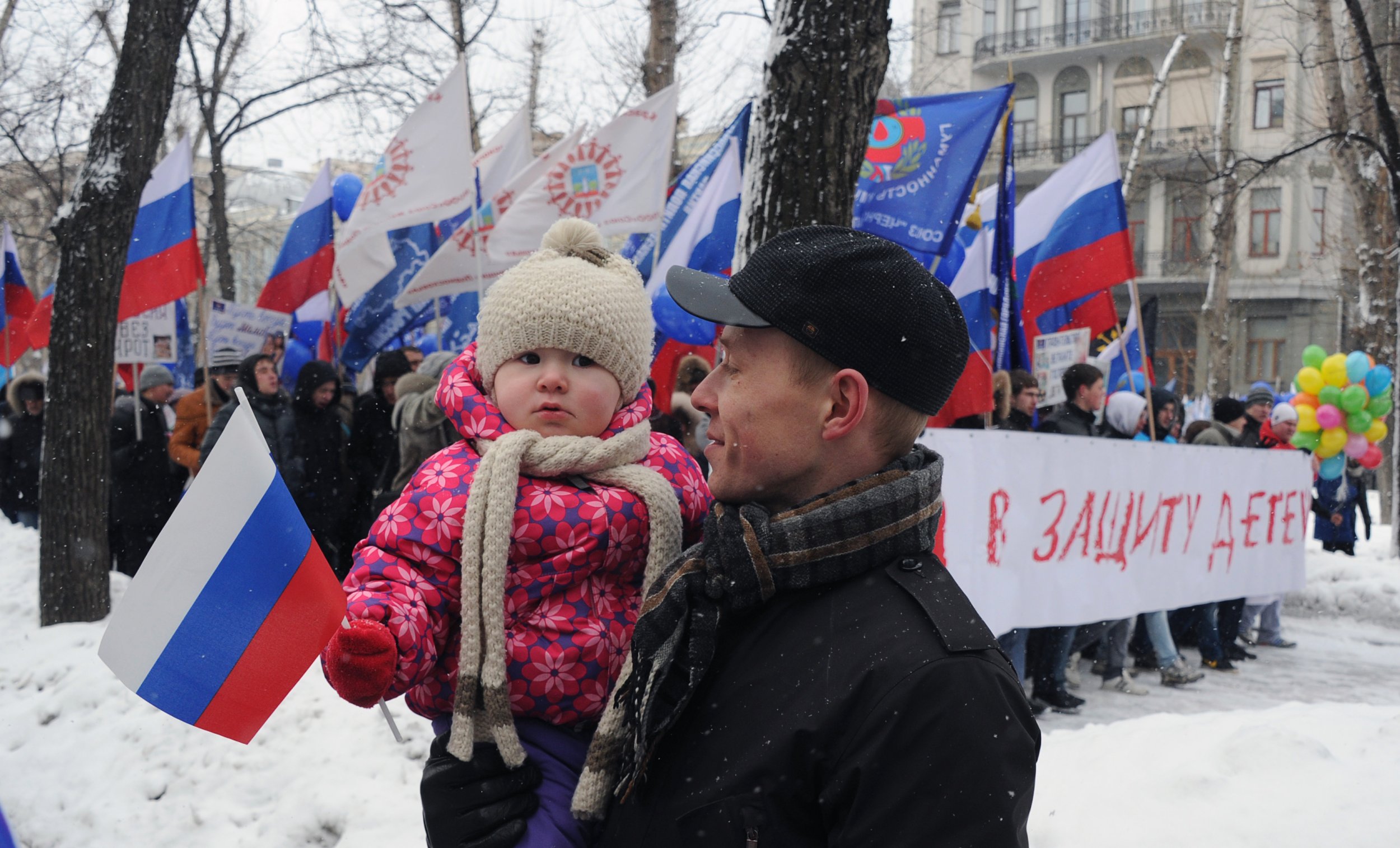 Russia probe special counsel Robert Mueller has set his sights on what may seem an unlikely suspect—a non-governmental organization that seeks to "help restart American adoption of Russian children."
Apparently, the Human Rights Accountability Global Initiative Foundation is not what it claims to be on its website, which features images of hugging and smiling families.
A former Soviet intelligence officer involved with the foundation, Rinat Akhmetshin, accompanied Russian lawyer Natalia Veselnitskaya in a June 2016 meeting at Trump Tower with then-candidate Donald Trump's eldest son Donald Trump Jr., his son-in-law Jared Kushner and his campaign manager Paul Manafort, Bloomberg reported on Thursday.
The meeting has been heavily scrutinized with the revelation that Veselnitskaya offered to provide Trump campaign officials with information damaging to Trump's opponent Hillary Clinton.
Also at that meeting, Akhmetshin reportedly lobbied against the Magnitsky Act, which the U.S. passed in 2012 placing sanctions on Russian officials who were implicated in the death of Sergei Magnitsky. The accountant died in a Russian prison after accusing officials of the country of fraud.
An employee and lobbyist for the foundation, Robert Arakelian, recently testified before Mueller's office regarding the organization and including its funding.
The foundation was financed by $500,000 in undisclosed donations primarily from rich Russians linked to a high-profile prosecutor as well as a Russian Railways deputy director Petr Katsvy. Though the Russian government prohibited American adoptions of Russian kids to counter the Magnitsky Act, the foundation's real mission was to fight the sanctions, according to Bloomberg.
On Wednesday, the U.S. added five more Russian nationals to the Magnitsky Act sanctions list, bringing the total number of individuals to 49.
"This whole organization is a sham and a front to pursue the Russian government's objectives," Bill Browder, an American fund manager whose accountant was Magnitsky, told Bloomberg.
The foundation hired powerful lobbyists including former Democratic Representative Ron Dellums of California to advance the effort to repeal the act. It also set up a nonprofit which allowed it to mask its financing sources.
In disclosure forms, the foundation reported spending $50,000 or less than the amount lobbyists it hired reported. It disclosed $526,740 in contributions to the Internal Revenue Service and that it spent $413,831 on "campaigns relating to human rights issues including foreign adoption."
Mueller's investigation into any ties or coordination between Trump's campaign and Russians in the 2016 presidential election continues to widen. Manafort and his deputy Rick Gates were indicted in October and pleaded not guilty. Former Trump campaign foreign policy adviser George Papadopoulos in October pleaded guilty to lying to the FBI about his interactions with Russians and other foreign nationals.
The probe advanced earlier this month when former Trump national security adviser Michael Flynn pleaded guilty to lying to the FBI about conversations with a Russian ambassador.