Why the Trump-Ryan Lovefest Is Heating Up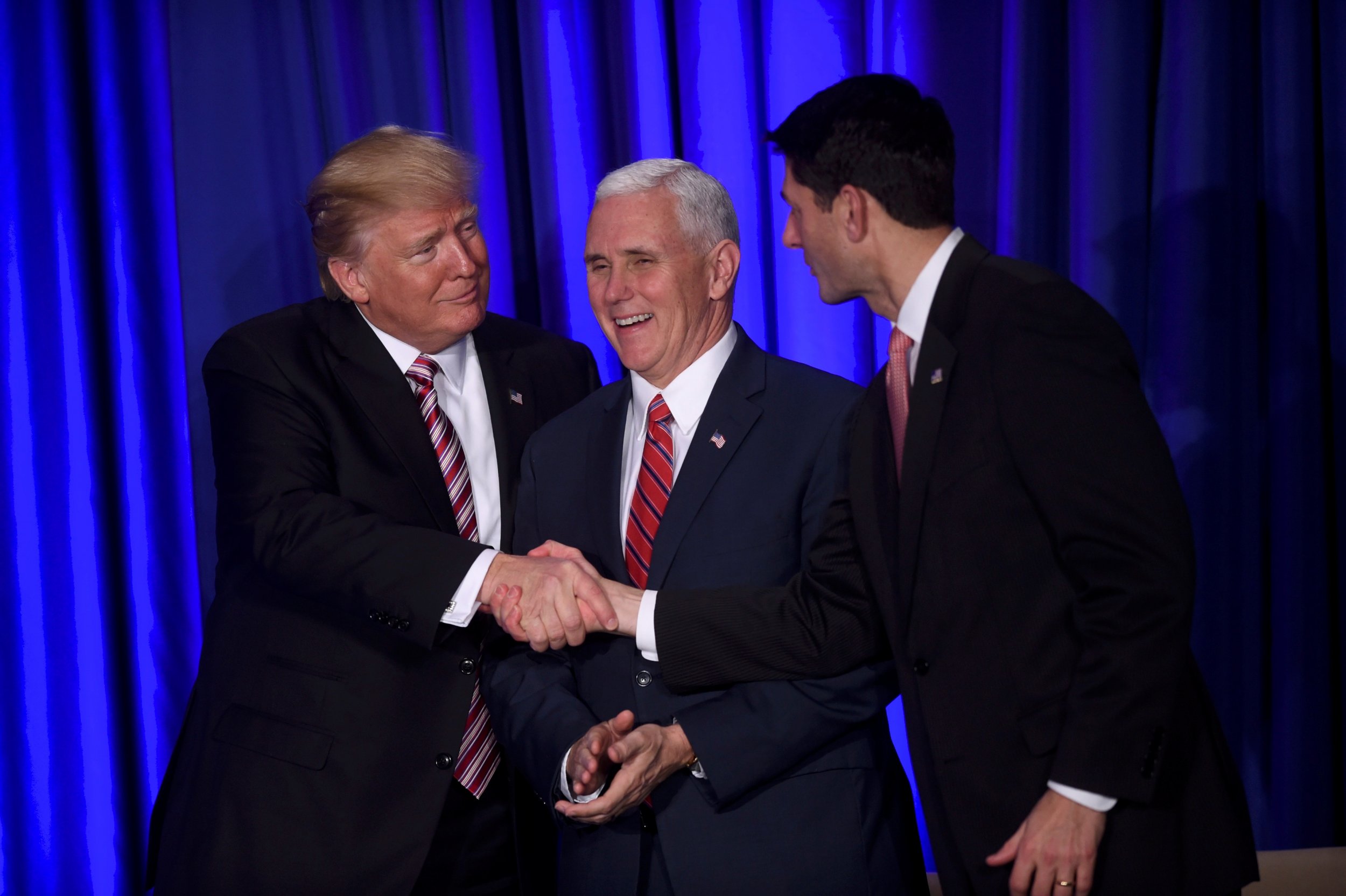 One of the great questions of Donald Trump's presidency is how well he'll get along with House Speaker Paul Ryan and more traditional conservatives. If the president's meeting with congressional Republicans in Philadelphia on Thursday is any indication, the answer is they'll do very well.
Related: Donald Trump's executive orders: More symbol than substance
Yes, Trump reiterated trade positions that parted ways with the Ryan's free-trade thinking, which has also dominated that of the GOP. "NAFTA is a terrible deal," Trump told the group, which had assembled for one of its regular retreats.
But for the most part, it was all cheers—for deregulation, for promoting anti-abortion policies, for cutting taxes. Trump and Ryan were all smiles, and while the speaker may take a different tone on the idea of voter fraud or other Trump obsessions, the truth is that the relationship is already pretty solid. "I've spoken more to this president in the last few days than I did to the last president in the last six months," Ryan told Greta Van Susteren earlier in the week.
Of course, there was also lots of talk about repealing Obamacare at the retreat. Trump denounced the Affordable Care Act and even said he'd thought of letting it stand in order to watch it collapse from its own weight—a somewhat stunning proposition. But he made it clear that he's planning to replace it as quickly as possible, something that cheers Ryan and U.S. Representative Tom Price, the Georgia Republican whom Trump has tapped to head the Department of Health and Human Services (HHS).
The GOP hasn't coalesced around a single plan to replace Obamacare, and it won't be easy to pass an alternative, but if there's daylight between Trump and Ryan on this—or between him and Senate Majority Leader Mitch McConnell—it wasn't apparent at the Philadelphia retreat. If anything, Trump seems to have inched much closer to the Ryan/GOP consensus on shifting the Medicaid program for the poor to the states and restructuring the Medicare program for the elderly. Price has favored extensive changes to these existing entitlement programs, and although Trump vowed during the campaign not to cut Medicare benefits, his HHS designee is not in favor of the status quo.
Also helpful is that Trump has appointed many congressional Republicans to top positions in his administration, including Alabama Senator Jeff Sessions, the attorney general designee, and CIA Director Mike Pompeo of Kansas, whom Trump called one of his "stars." (The president repeatedly asked if he was at the retreat, but Pompeo didn't attend.)
It wasn't posturing when Ryan, sitting on the dais near Trump, cheered the new president's promise that this will be one of the "busiest Congresses we've had in decades, maybe ever." It's not that it will be easy to pass a replacement for Obamacare, or even to come up with one, but Trump is poised to get much of what he wants.
If Trump takes a go-slow or no-go approach to deportations, things will be even smoother. There's more than enough common ground between Ryan and Trump on border security and building a border wall/fence for them to get along. Unless Trump pursues a radical policy of massive deportations, and so far that seems hardly assured, the two men are going to get along.
There are other areas of common ground that Trump touched on in his address: financial reform (i.e., repealing parts of the Dodd-Frank bill) as well as passing some kind of infrastructure bill. It's unclear if Trump will take a big-spending approach to infrastructure or a smaller-scale approach favored by most congressional Republicans. "The things I do best in life is build," Trump said to applause. Any differences between Trump and the GOP in this area are solvable.
Ryan, with his accolades, couldn't be any closer to Trump on energy. He already cheered them by approving the Keystone XL pipeline and nominating officials who want to roll back Obama's signature climate change steps, including the Clean Power Plan, which has the Environmental Protection Agency regulating the already beleaguered coal industry.
Trump made note that Ryan and his GOP colleagues regularly passed conservative bills that either died in the Senate or were vetoed by Obama. Trump said Ryan is going to do "a lot of writing" that he will ultimately sign.