Why Is Trump Stopping Poor Students From Going to Top Schools?
Six months ago, the colleges we lead joined 28 other universities and colleges with high graduation rates to launch the American Talent Initiative, an ambitious commitment, now involving 71 institutions, to enroll an additional 50,000 low- and moderate-income students by 2025.
Now, however, the Trump Administration and some Congressional leaders are poised to make reaching that goal impossible by cutting or gutting programs that provide financial help to aspiring college students.
The Administration's education budget slashes $150 billion in federal student aid over 10 years. This move would cut by half our federal Work-Study program, which helps 675,000 students support themselves through college every year.
It would cut $700 million in Perkins loans.
It would eliminate public service loan forgiveness and programs like AmeriCorps, which enable us to put young college students to work right away in our schools and communities.
It would cut $7 billion from Pell Grants, aid that supports students from our poorest families, including more than 50 percent of African American and 40 percent of Latino college students. It would also end the process by which Pell grants are automatically adjusted for inflation, freezing the current Pell maximum award at $5,920 for 2018-19 and beyond.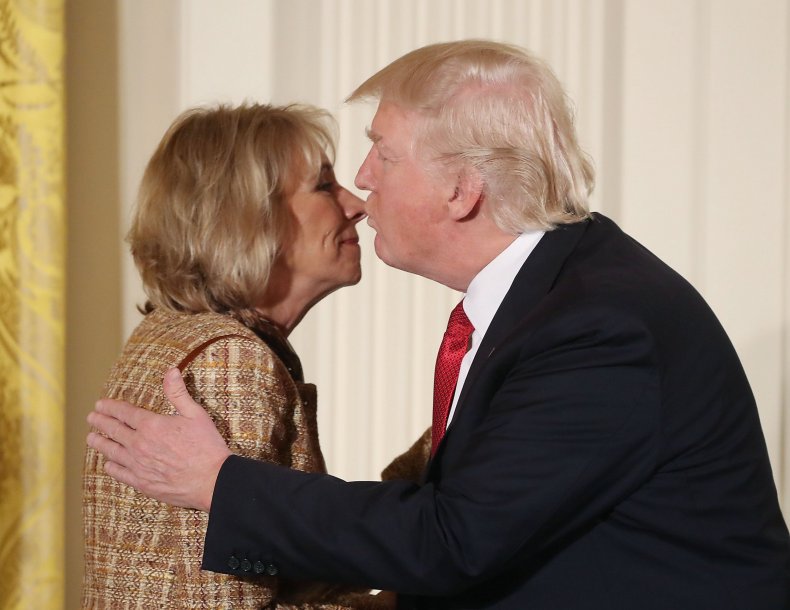 Unquestionably, our growing national debt is a pressing concern, but decimating support for college students will make that threat worse, not better.
A college degree pays dividends for our nation and for individuals. Labor experts predict that by 2020 the nation will have a shortage of 5 million college-trained workers to fill newly created jobs as well as many of the positions being vacated by retiring Baby Boomers.
Moreover, studies show that college graduates, on average, make approximately $1 million more in a career than high school graduates.
In the film, It's a Wonderful Life, George Bailey discovers a world without him and it isn't pretty. Imagine a world where CEO and philanthropist Michael Bloomberg hadn't had access to the loans and campus job that supported his studies at Johns Hopkins University.
Imagine a world in which Ruth J. Simmons, the daughter of sharecroppers and the first black president of an Ivy League institution, hadn't had scholarship support to earn her bachelor's degree at Dillard University.
Imagine a world in which our nation's first Latina Supreme Court Justice, Sonia Sotomayor, the daughter of a single mother raised in public housing, had been unable to attend Princeton University. Public and private scholarship aid made their educations possible.
It could have been otherwise for them. It could have been otherwise for each us. We both received federal aid that was the difference-maker in our ability to afford and attend college. And it is otherwise for too many American students.
A few years ago, on the 40th anniversary of the Pell Grant program, Karen Boran, a high school principal in Chicago, reflected on the importance of federal college aid in her life. One of 10 children of a farm and factory worker, Boran went on to earn a bachelor's degree and a doctorate in education.
With the Pell Grant program, she recalled, "The money to invest in the promise of my future was there for me. Me. A smart, poor kid. There were no strings attached, except that somewhere, someone had thought that I was worth this life-changing gift."
We must continue to invest in higher education grant programs to get students into college, keep them there, and moderate student debt.
We must continue to invest in subsidized federal loans, which students repay many times over, because they give students capped debt at low interest -- unlike the costly private loans that raise bank profits and ruin credit ratings.
We must continue to invest in loan forgiveness to allow students to pay down college costs by giving back in high-impact public service roles such as teaching and social work.
And we must continue to invest in student Work-Study jobs, which let students share college costs, learn work skills, build their resumes, and serve their local communities.
Colleges and universities invest their own dollars in student aid. Last year, Smith and Franklin & Marshall colleges awarded $65 million and $56 million, respectively, in financial aid. As shown by the American Talent Initiative, many colleges are ready to invest more.
But education can't step up if the government is just going to give up. We urge members of Congress to remember this fact: without college access, opportunity may accrue to some but not all.
In the words of Justice Sotomayor, "Until we get equality in education, we won't have an equal society."
Kathleen McCartney is president of Smith College.
Dan Porterfield is president of Franklin & Marshall College.