Why Tuberculosis Is More Prevalent in Parts of London Than Iraq or Rwanda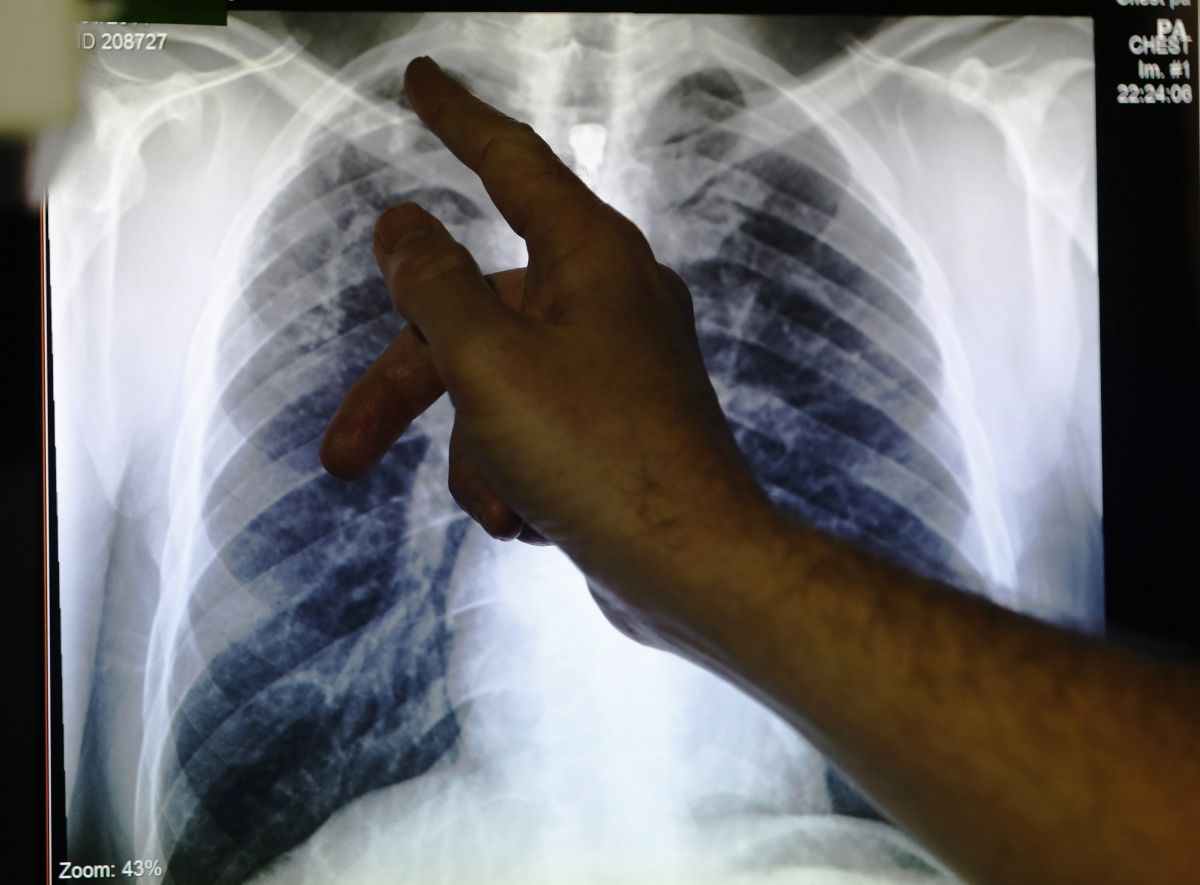 Tuberculosis is the world's second-biggest killer infectious disease, behind only HIV/AIDS, according to the World Health Organization. In 2013, some 1.5 million people died from the disease. The WHO estimates that 95 percent of deaths due to TB occur in developing countries.
A report released on Tuesday by the London Assembly, however, found that London merits the dubious title of "TB capital of Western Europe." In 2014, more than 2,500 new cases of TB were recorded in London. Some parts of the capital recorded higher incidence levels than impoverished or war-torn countries such as Eritrea, Iraq and Rwanda.
Upon launching a new national TB strategy in January, NHS England said that the number of TB cases in England would outstrip the entire U.S. within two years if current trends continued. So how has this ancient disease come to pose such a major risk to public health in the U.K.?
What Is TB?
TB is a bacterial infection, caused by Mycobacterium tuberculosis, which most often affects the lungs but can attack any part of the body, including the spinal cord and brain. It is an infectious disease transmitted from person to person via airborne particles, which once inhaled can become the source of a new infection. Contrary to common misunderstanding, TB is not sexually transmissible.
According to the WHO, around one in three people live with a latent TB infection, where the bacteria reside in the person's body but are not transmissible and do not cause significant damage. When a person's immune system is compromised, for example through infection with HIV, during cancer treatment, or in smokers, a latent TB infection can evolve into a full-blown case.
Where Is TB Found?
The bacterial infection is a global disease, but the WHO found that Southeast Asia and the Western Pacific region, which includes China and the countries of Oceania among others, accounted for 56 percent of new cases in 2013. Africa, however, had the highest rate of new cases per capita at 280 cases per 100,000 population.
The Assembly report found that one-third of London's boroughs exceeded the WHO's high incidence threshold of 40 cases per 100,000 population. The worst-affected area was the London borough of Newham in east London, which recorded 107 new cases of TB in 2014. Newham is one of the most socially-deprived boroughs in London, with high levels of unemployment, low pay and homelessness.
According to Luis Berrocal Almanza, a TB epidemiologist at the Health Protection Research Unit at Imperial College London, the disease strikes wherever poverty is found. "TB is a disease of poverty and marginalization. All over the world, TB affects the most marginalized communities," says Almanza.
Why Is London Such a Hot Spot for TB?
Social and biological factors combine to make London an ideal breeding ground for the bacterial infection. The Assembly report found that one-third of London boroughs do not offer the recommended BCG vaccination against TB for newborn children, while factors which increase the likelihood of developing active TB, including poor housing and HIV infection, were more commonplace in London than elsewhere in the U.K.
The report also notes that there is "a clear link between TB and migration" and that more than 80 percent of London TB cases occur in people born outside the U.K., but warns that the link is "easy to misinterpret." According to Alimuddin Zumla, Director of the Centre for Infectious Diseases and International Health at University College London Medical School, the latent presence of TB in many U.K. and European citizens means that blaming migration is not a helpful solution. "The whole issue of blaming migrants [for TB] is not on at all. It's not a blame game," says Zumla.
How Close Are We to Eradicating TB?
In January, English health authorities announced a $17.6 million plan to eradicate TB from the country, with the money directed towards improving screening for TB and follow-up treatment. However, no timeline was put on eradication. The WHO's Stop TB Strategy, launched in 2006 with the aim to "dramatically reduce the global burden of TB," concludes in 2015. However, in terms of overall number of cases, there is still work to be done. In 2007, the WHO recorded 9.27 million new cases of TB, while in 2013, 9 million fell ill with the disease (though the WHO does not specify if these were all new cases).
Another problem is the rise of multi drug-resistant (MDR) or extensively drug-resistant (XDR) strains of TB. The WHO estimates that 480,000 cases of MDR-TB developed in 2013, the majority being in China, India and Russia. According to NHS England, the number of MDR TB cases in England more than doubled between 2000 and 2013 from 28 to 68 cases. "For MDR or XDR-TB, the prognosis is poor. It costs 80,000 [$122,435] to treat one MDR or XDR patient," says Zumla.
How Do I Know if I Have TB?
The most common symptoms of TB are a persistent cough with blood in the sputum, as well as chest pains, general fatigue, fever, weight loss and night sweats. NHS Choices advises that patients should see a doctor if they have a cough lasting more than three weeks or if they are coughing up blood.