Why A Ugandan Academic Undressed Outside Her Office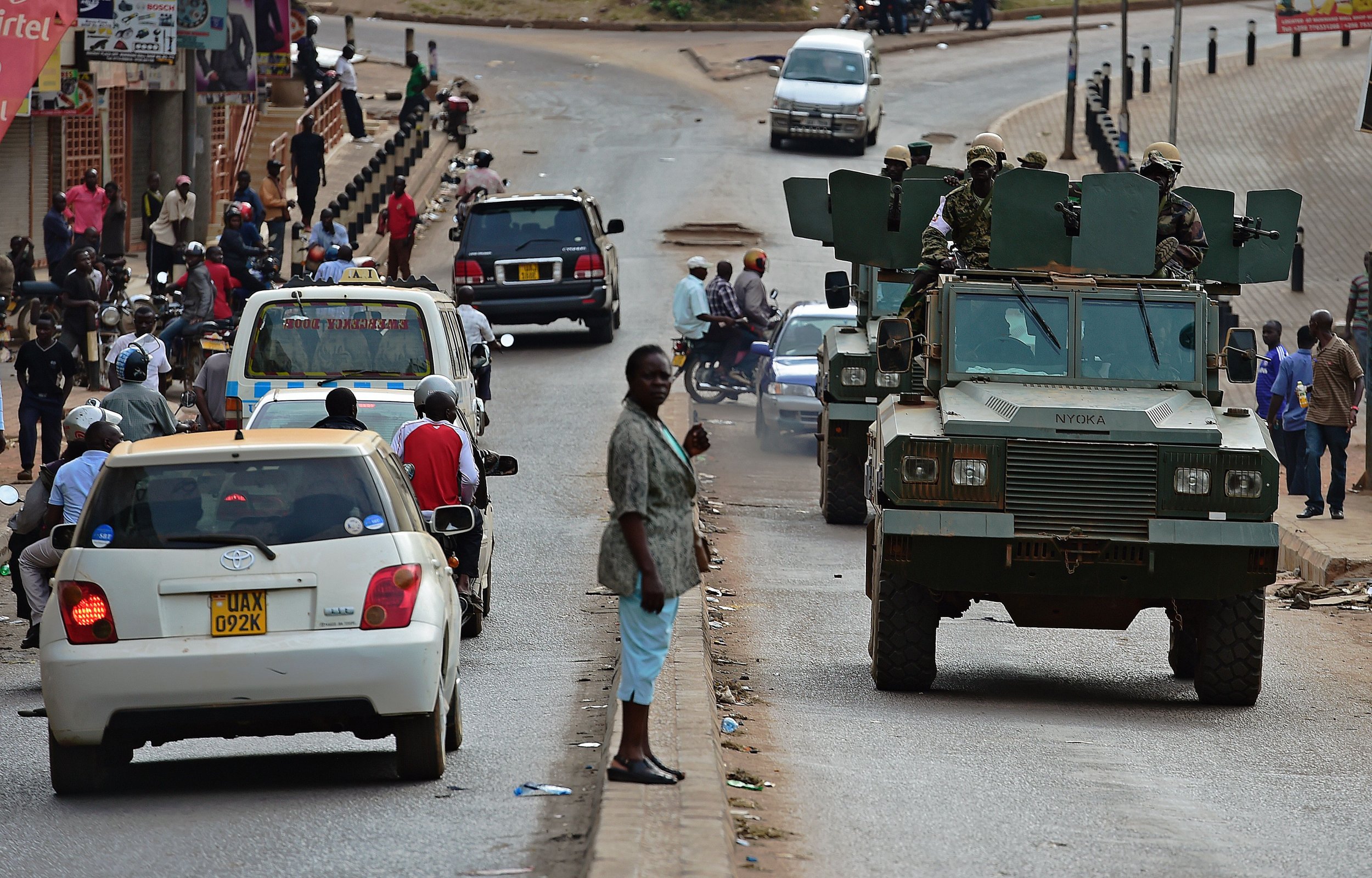 Visitors to the Makere Institute of Social Research (MISR) in Uganda's capital Kampala were treated to an unusual sight on Monday.
Stella Nyanzi, a research fellow, was conducting a nude protest outside her office, which she claimed she has been locked out of by Institute director Mahmood Mamdani. Nyanzi's protest saw her strip naked before chaining herself up, later posting pictures of the demonstration on social media.
Her public disrobing has caused consternation and shock in Uganda. The vice chancellor of Makere University, John Ddumba-Ssentamu, said he "condemned" the "uncalled for" act of undressing. According to Uganda's NTV station, Mamdani ordered Nyanzi to leave her office earlier in April after she refused to teach a PhD program at the Institute.
Uganda's ethics minister, Simon Lokodo, has gone a step further and ordered police to arrest Nyanzi for allegedly violating the country's anti-pornography law, which was adopted in 2014 and defines pornography as "any representation of the sexual parts of a person for primarily sexual excitement." Lokodo said that Nyanzi had committed a further crime by sharing the content on social media. "Once we take her through a mental test and ascertain she is normal, we shall arrest her," said Lokodo.
Nyanzi, for her part, is unrepentant. The researcher, a medical anthropologist who trained in London, is well-known in Uganda for her provocative posts about sex and sexuality. After her protest on Monday, she told her 55,000 followers on Facebook that she was grateful to all who were "shocked and scandalized" on her behalf at the sight of her nude demonstration.
"Spectre, scandal, disgust, angst, horror and shock are part of the ammunition that fires up social protest of the powerless," Nyanzi wrote. After eventually gaining access to her office on Monday, the academic—a single mother of three children—told NTV that she did "not have time or space" to consider those who felt humiliated by her protest "because my source of livelihood is under attack."
Now that the dust has settled on the incident—which has been trending on social media in Uganda on Tuesday—Vice Chancellor Ddumba-Ssentamu announced a committee would be set up to investigate Nyanzi's grievances. But this intervention has been slammed by Mamdani, who said that the vice-chancellor "is partisan and has a clear conflict of interest due to his close family relationship with Dr. Stella Nyanzi."
Mamdani added that Nyanzi's protest had "adversely affected MISR's position in the academic world" and would put prospective students off attending the Institute. "The best students will look for alternative. Donors will look for other places to put their money," said Mamdani. "Rather than teach in the PhD program, Dr. Nyanzi should be transferred to any other unit in the university that will accept her."
Newsweek tried to contact both Nyanzi and Mamdani for further comment on the issue but received no reply from either party.
Stripping has been used as a means of protest in Uganda before—a group of women stripped to their bras in 2012 to protest the alleged sexual assault of opposition figure Ingrid Turinawe by police officers, while women in the eastern region of Soroti went nude in June 2015 to demonstrate against alleged land grabs by Soroti University.
Whatever the outcome of Nyanzi's dispute, it seems that shedding your clothes is guaranteed to win column inches in Uganda.