Why the U.S. Must Follow Our Lead in San Francisco or Risk Becoming a Surveillance State | Opinion
Technology should work for the public good, not against it. Yet recent revelations that the FBI and Immigration and Customs Enforcement (ICE) are pillaging state driver's license records to conduct facial recognition surveillance recall the controversy beginning in 2013 over secret mass surveillance by the National Security Agency.
Under the pretense of preventing crime, these tools are once again being trained on the innocent American public.
The news came on the heels of a report by the U.S. Government Accountability Office that showed federal authorities now have access to over 641 million photos of people's faces in searchable databases. Since 2011, federal agents have submitted requests for over 390,000 searches. The FBI currently conducts about 4,000 searches per month through its "next generation" photo ID system.
Meanwhile, reports by federal oversight bodies indicate that the FBI and ICE have failed to take steps to ensure the accuracy of their facial recognition capabilities. In the context of the U.S. government's unjust and hazardous deportation policies, the consequences of misidentification are dire—and can be deadly.
San Francisco has long recognized the societal and economic value of our vibrant immigrant communities and, along with the state of California, adopted a "sanctuary" policy to protect immigrants from unwarranted abuse. Last month, we became the first major U.S. city to enact a ban on government use of facial recognition technology. We also restricted the sharing of surveillance data with the federal government.
A broad coalition of community advocates, technologists and civil rights groups helped inform the ban. They called attention to not just the technology's propensity for misidentifying women and people of color at higher rates, but also the chilling and oppressive impact of this technology on the American public. A decades-long record of abuses of surveillance technology against communities based on their race, sexual orientation, religious or political affiliation informed the debate.
While some leaders in the tech community are withholding the sale of their technology to government actors, others, like Amazon, have been complicit in the separation of families at our border and the senseless deportation and disruption of immigrant communities across the country. Protesters across the nation are demanding that Amazon stop selling its controversial facial recognition software to government agencies.
Confronted with the inaccuracies of the technology, federal officials are scrambling to find positive case studies amid the increasing stream of high-profile abuses.
In 2009, inaccurate and controversial law enforcement surveillance technology resulted in the misidentification of San Francisco resident Denise Green, who was forcibly removed from her car and held at gun-point before law enforcement recognized its error. City officials spent $500,000 settling a lawsuit pertaining to her unlawful detention. Earlier this year, faulty face recognition technology misidentified a student at Brown University as one of the Sri Lankan Easter bombers, exposing her to harassment and death threats.
Even if 100 percent accurate, mass surveillance by facial recognition—the likes of which authoritarian governments like China are already using—exposes Americans to an Orwellian dystopia. With the ability to track your every move in the public realm and instantly link your identity with other databases, government entities will know every detail of your personal life, from the friends you hung out with last weekend, to every recent online purchase you've made, to where you slept last night. As the journalist Robert Scheer puts it in his 2015 book describing the paramount threat of government surveillance to our democracy: They know everything about you.
Within weeks of San Francisco's ban, cities from Oakland, California, to Somerville, Massachusetts, had proposed similar bans. U.S. Congressman Elijah Cummings of Maryland called for hearings before the House Oversight and Reform Committee on the use of facial recognition technology and its impact on human rights. Lawmakers from both sides of the proverbial aisle expressed outrage at the inaccuracies of facial recognition technology and the astonishing breadth of its use on the American public.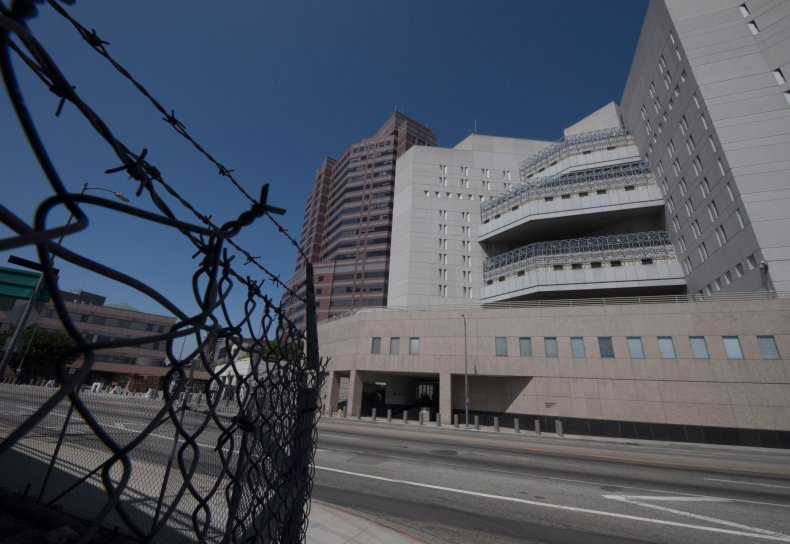 Americans should be able to enjoy the benefits of technological progress without being subject to its abuse. Living in a safe and secure community need not mean living in a surveillance state. By the same token, good policing does not require living in a police state. These ideas were the thrust behind San Francisco's recent ban on facial recognition surveillance and our desire to put an end to all secret government surveillance.
The San Francisco Bay Area is the undeniable hub of tech innovation. It only makes sense that we would be leaders in the formulation of reasonable tech oversight policy. In the absence of moral clarity—and in the face of frankly horrific acts being committed by federal law enforcement authorities—it is past time for the rest of the country and federal policymakers to follow San Francisco's lead.
Aaron Peskin is a member of the San Francisco Board of Supervisors, representing District 3. He introduced the Stop Secret Surveillance Ordinance, the first ban of its kind for a major U.S. city.