U.S.-Syria Troop Withdrawal: Why Is Trump Reportedly Set to End Fight Against ISIS?
In a dramatic reversal of policy, the U.S. military is preparing to withdraw its troops completely from northern Syria, according to reports.
Turkish President Recep Tayyip Erdogan has been urging Washington to halt its support for Kurds in northern Syria and has also threatened to strike at U.S. allies in the region. President Donald Trump and Erdogan have been in close contact in recent weeks, and they are believed to have discussed the current status of the U.S. allies in the war-torn country.
The U.S. has supported a group of Kurdish and Arab militias known as the Syrian Democratic Forces, but Ankara negatively views the Kurds in Syria as an extension of a Kurdish organization fighting for independence within Turkey.
Trump has, since coming to office, championed a full withdrawal of U.S. support in Syria and the Middle East as a whole. The president has for years advocated against U.S. interventionism in the Middle East. Still, his military and policy advisers have, until now, convinced the president to stay the course and continue supporting U.S. allies in the region.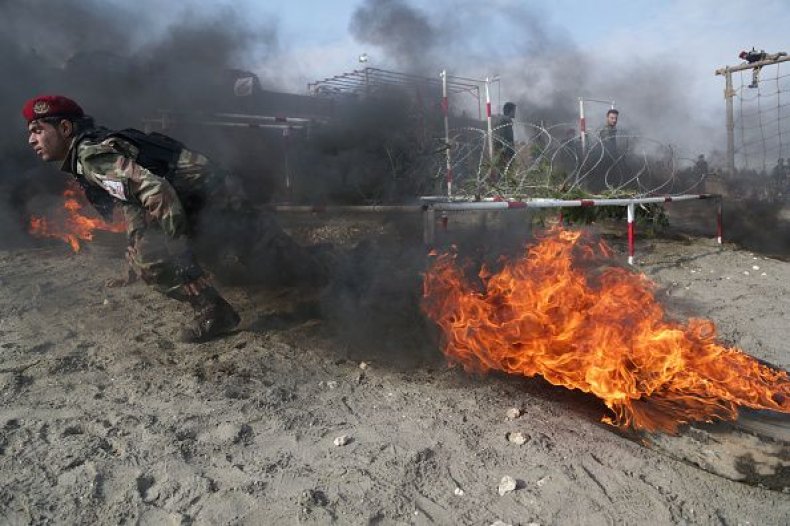 Trump had also focused on the fight against the Islamic State militant group (ISIS), and pledged to defeat the terrorist group as soon as he came to office. Now the campaign against the group is winding down, and it seems the president is ready to oversee a complete withdrawal of troops.
"We have defeated ISIS in Syria, my only reason for being there during the Trump Presidency," Trump tweeted on Wednesday.
Secretary of Defense James Mattis has long advocated for a long-term U.S. presence in Syria in order to ensure that ISIS does not gain a foothold in the country once again.
"We do not want to simply pull out before the diplomats have won the peace. You win the fight—and then you win the peace," Mattis said in April, advocating for the U.S. to remain in the country until a peace agreement between Syria's many warring factions has been reached.
The U.S. withdrawal will give countries like Russia, Iran and Turkey more opportunities to shape Syria's future. The three countries have been proponents of a new Syrian constitution, which would be drafted under the supervision of the United Nations.
Trump recently said that the U.S. plans to pull out its troops "very soon," but it is unclear exactly when the withdrawal will be completed. The U.S. has around 2,000 troops fighting in Syria to date.