Why War Powers Matter to Military Families | Opinion
The plane Erin's husband flies for the Navy has a pretty regular schedule. She's usually known that he'd be home for these certain dates and gone for those certain dates. Unlike most military families, they were generally able to plan their family around this nice rhythm to avoid deployment difficulties.
A third pregnancy wasn't in the cards for them—until it was. And even then, Erin certainly didn't plan to have the three hardest months of her life on bedrest with a two- and four-year-old, with her husband deployed miles away.
Military service members and spouses know the drill. We proudly agree to serve, knowing that our obligation is first to country—not to our families. Even when those trade-offs are painful. But as Erin found herself single-parenting-while-couch-ridden in Oklahoma City, she couldn't help but think that it could have been just a little bit easier for so many of us.
Deployment cycles are always going to be a part of military life, and that's okay. On 9/11, Erin's first deployment started when her husband's ship unexpectedly dispatched from New York Harbor. But the frequency and spontaneity of deployments has intensified over the 20 years our country has been at war. As a former commanding officer put it: "Surge has become standard."
We know friends who have been to Iraq or Afghanistan nine times since 2001. One friend's wife missed the birth of all four of their children. Another friend's husband returned from war with a traumatic brain injury and lost his battle with PTSD fewer than two years later. Our soldiers, sailors, airmen and marines are dying or getting injured in these wars of choice.
Memorial Day a day when our country pauses to honor those who died for our freedoms, just recently passed. We hope our commemoration of these heroes extends beyond that single day, and includes listening to the loved ones they left behind. When military families tell you our stories of struggle, don't write us off by saying we knew what we signed up for. Because we didn't.
Just because this is the way things are doesn't mean it's the way things have to be.
We can choose how our country decides to go to war. The U.S. Constitution gives Congress sole authority to declare war. But right now, two longstanding authorizations for use of military force (the 2001 and 2002 AUMFs) have been stretched by presidents from both parties to provide enough leeway to engage in numerous military interventions beyond the laws' intentions. These ambiguous, outdated laws have enabled reckless, unilateral actions from successive presidents—including actions earlier this year that brought our country to the brink of a new war with Iran.
Over the last several months, we have been grateful to watch numerous members of Congress take up the mantle of war powers reform. Bipartisan elected officials, such as Senators Tim Kaine (D-VA) and Mike Lee (R-UT), have championed a bill designed to ensure Congress has a real voice when it comes to hostilities with Iran. It passed both chambers with bipartisan support but, unfortunately, President Trump vetoed that bill earlier this month. Meanwhile, in early March, the House of Representatives Rules Committee held a refreshingly bipartisan hearing about why Congress should reclaim its constitutional authority on national security.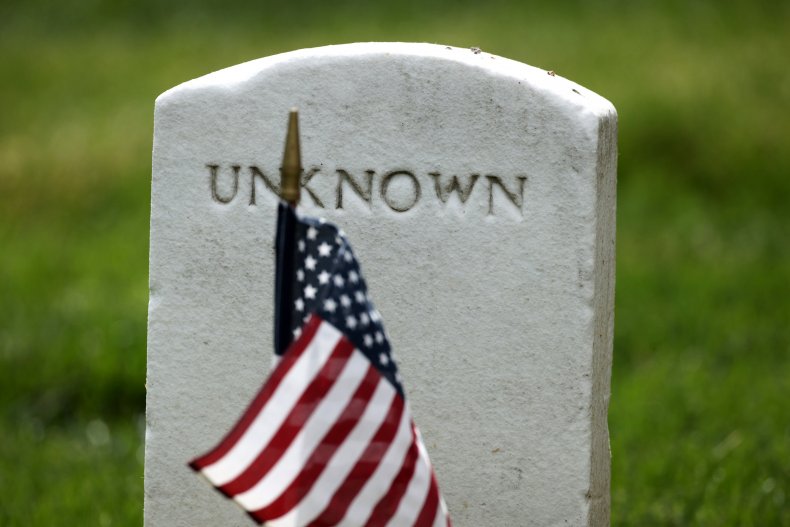 This issue matters to our military community. If our loved ones are called upon to demonstrate the furthest bounds of their service and sacrifice, we deserve to be confident in the necessity and justness of that decision. That starts with making sure the decision-making process is maximally deliberative and transparent.
Military spouses and family members are stakeholders who deserve a say. That's why Sarah launched the Secure Families Initiative earlier this year: to mobilize our community in support of a diplomacy-first foreign policy.
In his opening testimony of that March hearing, Rep. Tom Cole (R-OK) said, "Perhaps the greatest power of the legislative branch established in Article I is how closely connected it remains to the views of our nation's citizens."
We couldn't agree more. That's why we hope Congress will listen to the views of our military community when we say that we are eager for meaningful change on this issue. We owe that to the next generation of military families.
Despite the challenges our families have faced, we're tremendously proud of our husbands' service. Telling our stories—and encouraging other spouses to do the same—is the next and best way we can fulfill this patriotic duty.
Sarah Streyder is an Air Force spouse and founder of the Secure Families Initiative. Erin Thomas Anhalt is a Navy spouse of over twenty years and a social media consultant.
The views expressed in this article are the writers' own.