Why Was Alfred Bourgeois Given the Death Penalty? Execution Set for Friday
Alfred Bourgeois, a Louisiana man convicted of murdering his 2-year-old daughter, is scheduled to be federally executed on Friday.
Bourgeois, 55, was convicted of capital murder in 2004 for the 2002 death of his daughter at the Naval Air Station-Corpus Christi in Texas. "Bourgeois abused, tortured, and beat to death his young daughter," according to a Department of Justice press release.
"After a paternity test identified Bourgeois as the father of a two-and-a-half-year-old girl and a court ordered that he pay child support to the mother, Bourgeois took temporary custody of his daughter and brought her with him on a trucking route," the press release continued. "While on the trip, Bourgeois systematically abused and tortured her—including by punching her in the face, whipping her with an electrical cord, and burning the bottom of her foot with a cigarette lighter."
Bourgeois arrived at the Corpus Christi Naval Air Station in July 2002 for a delivery and while backing up his truck his daughter fell over a training potty, leading to Bourgeois becoming "enraged and repeatedly slammed the back of her head into the truck's window and dashboard, killing her," the press release states.
Two years later, on March 6, 2004, Bourgeois was found guilty "of murder within the special territorial jurisdiction of the United States." The jury in the U.S. District Court for the Southern District of Texas "unanimously recommended a death sentence, which the court imposed."
Following his death sentence, Bourgeois' attorneys argued in court that he is intellectually disabled and that the U.S. Supreme Court has a longstanding position that intellectually disabled people cannot be executed. His lawyers also cited his low IQ scores, his troubles following directions and his low grade scores while in school. An appeals court rejected his petition, although the three-judge panel did admit that, under current medical standards, he may be intellectually disabled.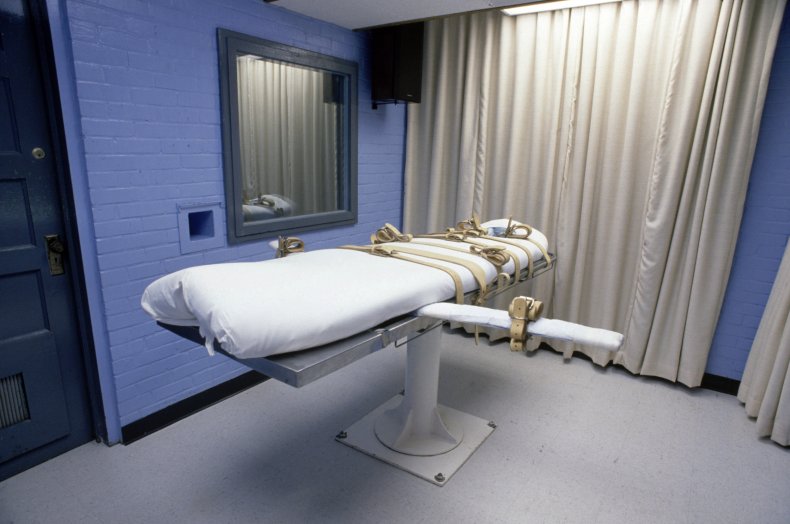 "We are unwilling to accept Bourgeois's sweeping argument that a fresh intellectual-disability claim arises every time the medical community updates its literature," the October opinion from the 7th U.S. Circuit Court of Appeals reads. "The question in this appeal is not whether Alfred Bourgeois is intellectually disabled. It is, instead, whether he was able to litigate his intellectual-disability claim."
Federal death penalty law requires federal executions to be carried out in the same way they're done in the state where the convict was sentenced. As Bourgeois was sentenced in Texas federal court, he argued that his execution date was scheduled without enough notice.
Bourgeois argued that his execution must be set 91 days in advance, a requirement in Texas federal courts that allows convicts to ask for a delay in their execution or a change in their sentence. Bourgeois' petition for a delay was denied, and he was given a three-week notice of his execution date.
If it proceeds, Bourgeois' execution will be the 10th in 2020. If he had been granted the 91-day notice of scheduling, his execution would not take place before President-elect Joe Biden's inauguration on January 20. Biden has said that he opposes the death penalty, and lawyers have contended that a rush by the Trump administration to conduct federal executions has deprived Bourgeois of his right to exhaust all his legal options.
"Bourgeois is scheduled to be executed by lethal injection on Dec. 11, 2020, at the Federal Correctional Complex, Terre Haute, Indiana," the press release from the Department of Justice said.
On Thursday night, Brandon Bernard, 40, was executed in the federal death chamber in Indiana. Three other executions are planned by Trump's administration before Biden's inauguration.
After reaching out for comment to the Department of Justice, Newsweek was directed to the press release it issued.