Why is the Washington-Pittsburgh NFL Game Monday Night Not on TV?
Many football fans around the country who wanted to see Monday night's NFL doubleheader will only get to see one of those games—the late one. Binding TV contracts have handcuffed executives in America into showing mostly local programming during the 5 p.m. ET time slot, when the Washington Football Team kicked off against the undefeated Pittsburgh Steelers.
The game was originally scheduled for Sunday at 1 p.m. ET, but was eventually moved to Monday evening because Pittsburgh played a postponed game just last Wednesday. That game against the Baltimore Ravens was originally scheduled for Thanksgiving night (Nov. 26), but was rescheduled for six days later because of COVID-19 issues within the Baltimore organization.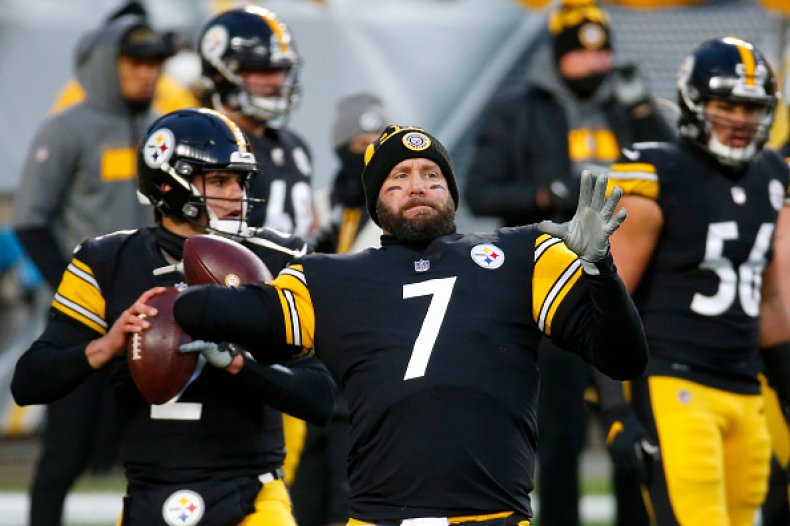 Since the Washington-Pittsburgh game was only supposed to be a regionally-televised game, and with some people in certain parts of the country to also get the game, DirecTv had the rights to show it to the rest of the country through its NFL package. The same rules apply to the game, even though it was moved to Monday and is the only game scheduled in the 5 p.m. time slot.
But with the broadcast restrictions, FOX will only be able to show the game to about 40 percent of the country.
J.P Kirby of 506 sports maps out where certain games will be played each week, and here is the coverage map for the Washington-Pittsburgh game on Monday night.
Folks who do not receive the game can follow a play-by-play graphic on NFL.com
The Steelers (11-0) are the only remaining undefeated team in the NFL, and they are a half game ahead of the Kansas City Chiefs (11-1) in the overall AFC standings. The Steelers need a win Monday night to stay ahead of the Chiefs. The top team in each conference gets the only first-round bye, and they get home-field advantage throughout the playoffs.
The Washington Football Team (4-7) needs a win to tie the New York Giants for first place in the NFC East division. The Giants beat Seattle on Sunday to improve to 5-7 on the year. The NFC East will likely get just one team in the playoffs, and that would be the division winner.
The second game Monday night is the regularly-scheduled contest between the Buffalo Bills and the San Francisco 49ers. That game kicks off at 8:15 p.m. ET on ESPN, and the whole country will receive that game.
The Bills-49ers game will be played at State Farm Stadium in Glendale, Arizona, home of the Arizona Cardinals. It was moved there because officials in Santa Clara County (Calif.) have banned outdoor contact sports for a three-week period, meaning the 49ers had to move their operations elsewhere.