Why Wasn't Lisa Vanderpump at the 'Real Housewives' Reunion?
If you've been following season 9 of The Real Housewives of Beverly Hills, you've probably thought, "They sure do talk a lot about one person who is literally never there." Well, they're going to continue to talk about the pink elephant in the room at the reunion special, because Lisa Vanderpump was a no-show at the filming for the special.
Andy Cohen, the producer of the show and host of the reunion specials, admitted during an Instagram live stream on a break from filming the reunion that Lisa Vanderpump had decided not to attend.
"The reunion is going great," he said on the Instagram, answering a question from Anderson Cooper, who joined the live stream. "It's major. Lisa Vanderpump's not here."
Let's break down why Lisa wasn't there, whether she will be returning for season 10 and if not, who will replace her?
Why wasn't Lisa Vanderpump at the Real Housewives reunion?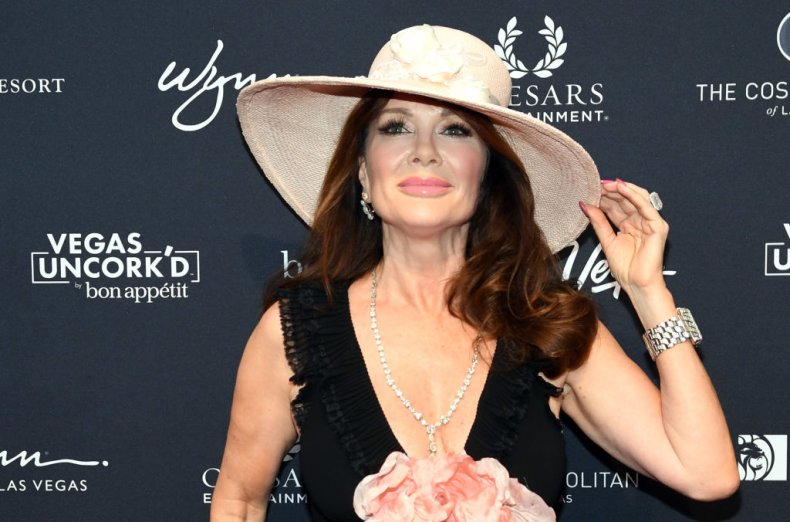 There's a short answer and a long answer for that. The short answer is that she's got beef will practically every one of her cast members.
The long answer is a bit more complicated.
All the drama started at the beginning of the season when a dog Dorit Kemsley adopted from Lisa's shelter ended up in another shelter (the puppy didn't jive with Dorit's family, she gave it to a family friend and they brought it to a rescue shelter). Well, RadarOnline picked up the story and the question of who gave that story to the gossip outlet became the match this drama needed to explode.
All of the women turned on Lisa, accusing her of feeding the story to RadarOnline to get revenge against Dorit. Kyle Richards, once incredibly close to Lisa, confronted Vanderpump about the story, saying how much it hurt Dorit and her family and how bad it made them look. Lisa wasn't having it, and that's when the separation between Lisa and the rest of the cast started.
This was the start of PuppyGate, and it's dominated the entire season.
A highlight of the PuppyGate drama was the lie detector test Lisa took to prove her innocence. She passed.
"I know I'm 1,000 percent not guilty or else why would I volunteer for it?" Lisa said to the examiner. "I'm not as stupid as I look!"
Have Kyle and Lisa spoken since their epic blow up in the first episode?
No, according to Kyle.
"The last time I spoke with Lisa or Ken was when I was at their house and we were going to have a talk, and then it ended up being a disaster," Kyle told Andy on Watch What Happens Live! "When you're kicked out of someone's house... it was really strange for me because I'm so close with them."
And as it turns out, Lisa has basically not spoken with any of her cast mates since the blowup, with a couple of isolated exceptions.
"The objective of the reunion is to reunite, right? And I have no inclination to reunite with the women who've been harassing me for 10 months now," Lisa told Daily Mail TV when asked if she would attend the reunion.
Will Lisa return next season?
Nothing official has been decided, but Lisa has indicated she won't return for another season.
"I think they've made it pretty impossible for me to go back frankly," Lisa told Daily Mail TV.
Lisa departing the show would be a milestone in the show's history. She and Kyle are the only two cast members who have been on the show from the beginning.
But if you can't get your dose of Lisa from Real Housewives, she's still a huge part of the Bravo brand. Case in point: Vanderpump Rules, a ratings hit for the cable network, will likely be a way Lisa will stay on your TV for years to come. There's also speculation that she might be getting another spinoff.
So who could replace Lisa Vanderpump on season 10 of RHOBH?
That's the million-dollar question (or in the case of most of these women, the multi-million dollar question).
Even though she wasn't an official cast-member this season, Camille Grammer—who was part of the original cast—featured prominently throughout the season, with most of the women flying to Hawaii to attend her wedding. Kyle was her maid of honor.
After confessing that Lisa wasn't at the reunion, Andy mentioned Camille.
"You know who is here? Camille," Andy said during the Instagram live stream.
Could this be a hint that Camille might be re-joining the cast next season? We'll just have to wait and see.
The Real Housewives of Beverly Hills airs on Bravo Tuesdays at 8 p.m.