Why We Need SNAP Now More Than Ever | Opinion
Prior to the COVID-19 pandemic 11.1 percent of U.S. households were food insecure. By late April, the rate of food insecure households had already doubled to 22.7 percent. Unfortunately, as unemployment rates continue to rise, even more Americans could be left hungry.
Although food banks are providing as much relief as possible, there is no substitute for the nation's Supplemental Nutrition Assistance Program, also known as SNAP. It is the primary source of nutrition for Americans in need, but more needs to be done to optimize this important program. Historically, SNAP has been one of the most successful anti-hunger initiatives of the federal government during economic downturns.
As former agriculture secretaries, we call on Congress to expand the maximum SNAP benefit in the next coronavirus relief package by 15 percent through this public health emergency. This amounts to a modest increase of $25 dollars per month based on 2019 data, which would buy eight additional meals for an individual and 33 more meals for a family of four.
COVID-19's disruptive impact on the nation's food chain is not only seen through the increase of families lining up for food relief and overwhelmed food banks, but also through farmers ploughing up produce and emptied grocery store shelves. Many are left wondering how this could happen in the richest country in the world.
Like many other sectors of our society, our food system is being challenged by the pandemic. As leaders of the Bipartisan Policy Center's Prevention Initiative, we hosted an event recently to highlight the breakdown in our nation's food system and the potential solutions to address them. What is clear is that we are in a period of national emergency.
Notwithstanding the generosity of the American people, charitable and religious institutions and corporations who fund food banks, they are only part of the solutions. Food banks can only serve a small portion of those in need, many of whom are recently furloughed or laid off. Most people will still require SNAP benefits to meet their monthly food needs even if they return to work. Feeding America found that for each meal provided by Feeding America food banks, SNAP provides nine meals. We should focus our energy and resources on bolstering SNAP.
Right now, more than 18 million American households rely on SNAP benefits, which provided an average working family with $245 dollars for a family of two of monthly benefits in fiscal year 2020. Millions more probably qualify, but are intimidated by the process, feel a sense shame using the benefits or don't even know about it. Instead, they wait in long lines at food banks. It is key that individuals and families waiting in these lines receive more and better information about SNAP eligibility and how to apply for benefits.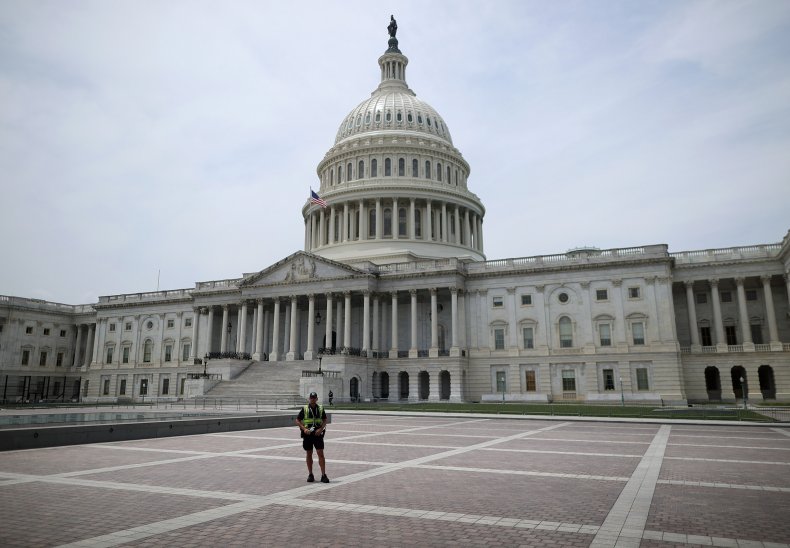 Importantly, SNAP prioritizes nutrition when providing food assistance. The connection between diet and health outcomes is widely substantiated. In short, many factors contribute to chronic disease in the U.S., but a poor-quality diet has emerged as a leading cause of death. Ensuring access to healthy food for low-income families during the pandemic is particularly vital. We've learned that those with underlying conditions, most of which are caused in large part by poor nutrition, are at a higher risk for severe illness due to COVID-19. Adequate nutrition can help reduce the likelihood of developing serious underlying medical conditions.
We're glad to see that in response to COVID-19, the U.S. Department of Agriculture (USDA) has allowed states to use program flexibilities to meet the increased demand for SNAP through a number of waivers. Over half of all U.S. states have expressed widespread need for Pandemic EBT (P-EBT) support. As established in the first bipartisan COVID-19 package, P-EBT allows states to use SNAP to replace meals in households with children who qualify for free or reduced-price school meals but attend a school that's closed. COVID-19 uniquely impacts households with young children. Since the pandemic, 17.4 percent of households with children under 12 report that their children were not getting adequate food. Only 3.1 percent of families reported this same hardship in 2018. States should continue to work with USDA to ensure that no child is left hungry.
With so many families newly unemployed or experiencing a significant loss of income, increased program flexibilities are a step in the right direction. However, more should be done to optimize and expand the SNAP program. For decades, SNAP has effectively helped struggling families put healthy food on the table with strong bipartisan support. Food banks are already doing all that they can, but SNAP should be the primary way Americans receive food assistance. We should make sure we are doing all that we can to strengthen this vital program. Let's continue to use and enhance what we know works.
Dan Glickman served as agriculture secretary for President William J. Clinton. Ann M. Veneman served as agriculture secretary for President George W. Bush. They both serve as co-chairs of the Bipartisan Policy Center's Supplemental Nutrition Assistance Program Task Force.
The views expressed in this article are the writers' own.