Why We Should Pass the Damn COVID Relief Bill Now | Opinion
I'm not sure anyone wants to hear more about Texas Senator Ted Cruz and his Cancún winter break. But just indulge me. Basically, the moral of the story is this: lawmakers like Cruz and Texas Governor Greg Abbott have forgotten what their job is really about. My little case study: during my first reporting job in the '70s, I was assigned to cover a meeting held by the late Mendel Davis in a recreation center in downtown Beaufort, South Carolina. Davis was seated up front in the hall, flanked by a couple of staffers at what looked like a folding party table. Person after person would approach Davis and asked about things like help with late social security checks and fixing potholes on the federal highway. Davis spent hours at that table; his staff would scribble everything down, take phone numbers and promise to get back. The Mendel Davis rule of governing? Be there for your constituents and solve problems for them—not appear on T.V. and blame your enemies for, well, everything. More on that later in the column. But meanwhile, here's what I have in On the Street: why President Biden's COVID relief package has to be passed ASAP; the Texas disaster; a little on the Robinhood hearings; and even a link to an event hosted by legendary investor, and Warren Buffett wingman, Charlie Munger. Oh, one more thing before I get started here: if you want to help Texans and others in need, get in touch with the American Red Cross via the web or call 800-RED-CROSS. If you're keen on making a quick $10 donation, text REDCROSS to 90999.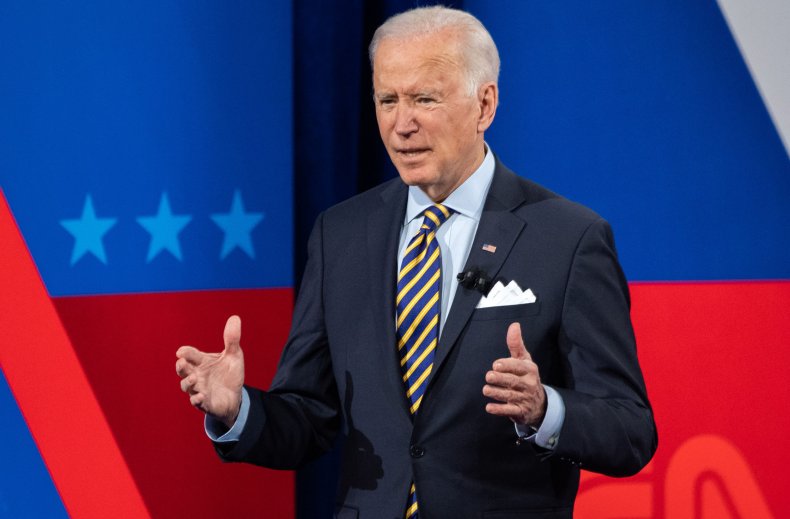 Jeez, Just Pass the Relief Bill Already: Almost 1.4 million people applied for unemployment insurance benefits last week, including 861,000 who applied for standard state unemployment—and 516,000 more who applied under the program that covers, among others, gig workers. The Economic Policy Institute points out that the results were the 48th consecutive week "claims were greater than the worst week of the great recession." Furthermore, the current enhanced unemployment benefits run out in mid-March. So what's the holdup on President Biden's $1.9 trillion COVID relief package? Right now, a lot of quibbling over the the size of it. Some Democrats, and like-minded economists, feel like the $1,400 relief checks need to be targeted towards people who really need them. I won't argue with that. But I will argue that there's no good case to be made to reduce the proposed $350 billion payout to state and local governments, which have been hammered by COVID. Congressional Republicans would love that. To be sure, the locals aren't in the same dire straits as they were months ago. (See that argument laid out by Charles Lane at The Washington Post.) Okay, fair enough. The problem is you really can't target a figure accurately, especially because you don't know, for example, what the impact of the new COVID variants may or may not have on the economy. As Louise Sheiner, policy director at the Hutchins Center of Fiscal and Monetary Policy, said during a Brookings webinar recently, you "should be quite generous so you make sure you get the outcome you want." She added: "Erring on the side of doing too much is something I would do." The bill is expected to be in Biden's hands by mid-March. But during the debates over the next few weeks, remember the big lesson of the great recession: too little stimulus, per Senator Mitch McConnell, put a damper on the recovery. The bottom line: pass the relief bill mostly as is, with or without McConnell along for the ride.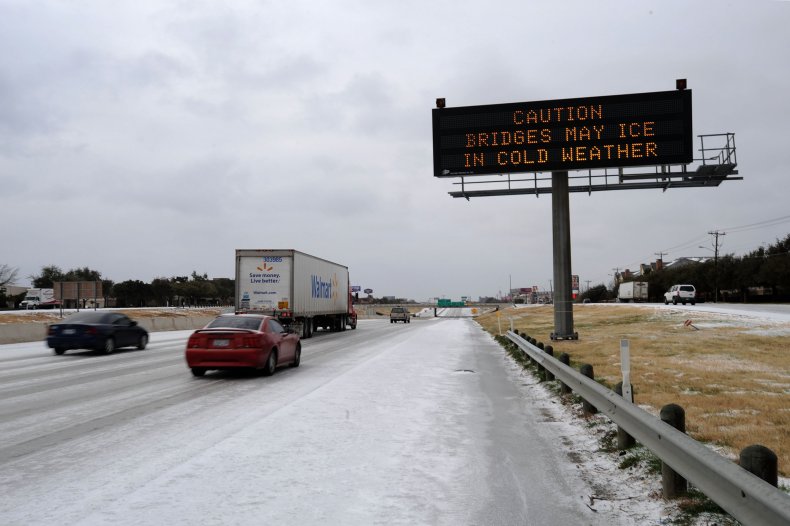 Lessons From the Big Chill: If you want to know the truth, Texas can and will solve some of the problems that plagued it in the "Winter Storm of 2021." They could follow recommendations that came out after the 2011 cold snap that included winterizing power plants. They could join the federal grid with the rest of us and have access to backup energy that maybe would have helped during this unusual storm. The state could require that power plants have enough backup fuel. They can change building codes that require, say, more insulation for residential and commercial water pipes like they do up north. The legislature and the governor could do their job and more closely supervise the Electric Reliability Council of Texas (ERCOT), which runs the Texas-only power grid. Of course, this would cost consumers more. It would also, maybe, require that the state give up a little of its energy independence. I'm sure that's a bargain its citizens are willing to strike right now. But none of this is going to get done if the folks running the state continue to make every earthly event an ideological showdown. Let's review: as soon as customers began losing power, Texas Governor Abbott appeared on Fox and placed the blame on the devil itself: green energy. For example, the wind turbines that froze during the storm. Never mind that wind was only supposed to account for 7 percent of the state's winter energy, according to The Texas Tribune. Never mind that winterized wind turbines—yes, apparently that's a showroom option—manage to work in cold weather in Canada. (As MSNBC's Joe Scarborough tweeted: "Texas Governor causes Texas energy infrastructure rot under his watch, bringing untold suffering to millions of Texans, and he blames...wait for it...AOC.") Then there was this from former U.S Energy Secretary and Texas Governor Rick Perry: "Texans would be without electricity for longer than three days to keep the federal government out of their business," he was quoted as saying by the Houston Chronicle. (Don't take a poll on that one, Rick.) In any event, my betting is Texas, a great state, will overcome the buck-passing and solve its problems. Big businesses moving into the state, like Oracle and HP, will have something to say about recent events. So will insurers, who are going to foot a multi-billion bill partly because of state's head-in-the-sand regulatory system. Perry, Abbott and the rest will maybe now learn it doesn't pay to get distracted by owning the libs 24/7.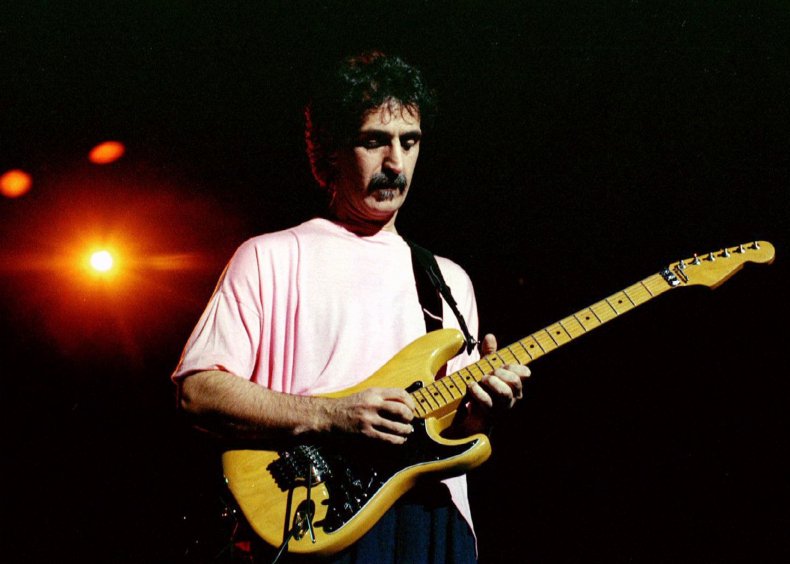 Loose Change: The GameStop/Robinhood congressional hearings were held last week in Washington. I'm only sure about one thing after CEO Vlad Tenev's testimony: I'm not buying what Tenev was selling. To this day, he claims Robinhood wasn't in the midst of a liquidity crisis when it halted trading on GameStop, AMC and other fan favorites on Reddit. Well, if you needed more cash to continue doing business, what the heck is that? In any case, Robinhood has lost whatever reputation it had as a safe space for individual investors. Not sure Tenev, or his investors, really care—there will be a huge IPO sometime this year, I reckon. But the whole rumpus is a good lesson for all of us. As former FDIC boss Sheila Bair said on CNBC recently, there's always a smarter guy on the other end of the trade...Buffettville: If you have never seen the 97-year-old Charlie Munger in action at the Berkshire Hathaway annual meetings, you can catch him live-streamed on Yahoo! Finance on February 24th when he hosts the Daily Journal's annual meeting. The company, which he chairs, publishes newspapers, but mostly sells management software to courts and other justice-related entities...Friends and Family: Check out the new self-help book by executive coach and On the Street contributor Karen Warner: The Sudden Caregiver: A Roadmap for Resilient Caregiving. Karen tells the story of learning "out of the blue" that her husband, who was a good friend of mine by the way, was diagnosed with stage IV cancer—and how she "instantaneously" joined "a silent army of informal unpaid family caregivers around the world who had also been pressed into sudden service." More here...Friend #2: David Fishof, the brain behind Ringo Starr & His All-Starr Band, has produced a new film about his Rock and Roll Fantasy camps. Here's the trailer...On the Street Jukebox: Got a note from master PR guy Andy Tannen after I wrote about former Deep Purple co-founder Ritchie Blackmore in last week's column. Andy told me the story of attending a 1971 Frank Zappa concert in Montreux, Switzerland, which was interrupted by a fire that burned the casino to the ground. Andy got out in one piece. But the event just happens to be the subject of the classic Deep Purple hit "Smoke on the Water." Listen to it here. And thanks, Andy: you are part of rock and roll history!...Random great song of the week: "Deceptacon" by Jessica Hernandez and the Deltas...See you all next week and stay safe, Texas...and Oklahoma, Missouri and Tennessee.