Why We Wrote Carrie Underwood's 'The Bullet' | Opinion
It was on the heels of yet another mass shooting—the one in Dallas in 2016 that left five police officers dead—that I was in a writing room with two of the best songwriters in Nashville, Allen Shamblin and Andy Albert.
Generally, in most writing sessions, we start off drinking some coffee and chatting about life, families, friends, the world, whatever, and many times an idea for a song will come out of that conversation. That morning, it was Allen who mentioned the latest shootings and that he had an idea after watching the news coverage. The idea was "The Bullet" with the tag of "keeps on going."
Sometimes an idea is so powerful that you just freeze for a moment. Andy and I froze, then looked at each other and then at Allen. We had to write that song.
It is so hard to write socially conscious songs without sounding preachy or judgmental. But that day we didn't take time to second-guess ourselves, or question who would record it, or consider any of the other potential issues that can dilute an idea.
We didn't think for a second about gun politics or about left or right. We focused on what we felt the heart of the idea was really all about: the people left behind after a shooting. We focused on small images that we hoped would show how lonely their pain must be. That the consequences of these shootings don't end a few days later, when the rest of the public moves on. Long after the cameras and crowds are gone, those people are left with a pain that they somehow must live with forever.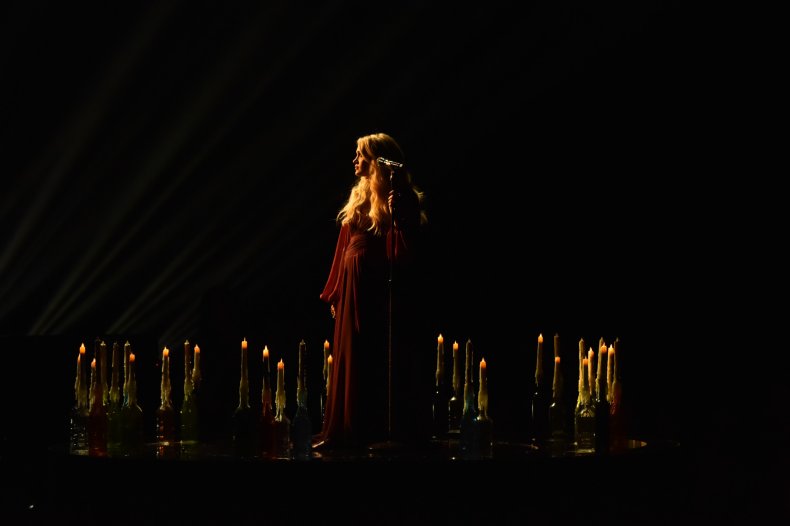 We wrote most of the song that day and then came back together a week later to make sure we had gotten all of the idea. We realized the song wasn't just for one group of survivors. It was also for those left behind who are hanging on to Purple Hearts, mothers who keep fresh flowers on the grave of a son who died in a drive-by and anyone else who has lost a loved one to violence.
You can blame it on hate or blame it on guns
But mamas ain't supposed to bury their sons
Left a hole in her heart and it still ain't done
The bullet keeps on goin'...
Maybe this song fixes nothing for them. God knows, I couldn't comprehend what that depth of loss must feel like. But if it does nothing more than show compassion for them, that we're thinking of them, then maybe it matters in some small way. After the violence this past weekend in El Paso, Texas, and Dayton, Ohio, I truly hope so.
After a lot of twists and turns, Carrie Underwood eventually heard the song in 2018 and released a beautiful version of it on her latest album, Cry Pretty.
Some have criticized us for not taking a stand either for or against guns. They've totally missed the point of the song. We wrote it for those left behind, the people whose pain may never stop. For them, the bullet keeps on going.
Marc Beeson is a songwriter in Nashville, Tennessee, who has had songs recorded by Garth Brooks, Sam Hunt and Reba McEntire, among others.