Weed is Legal in Canada, Why Aren't Democrats Making it a Bigger Midterm Issue?
Canada ended an almost-hundred-year ban of marijuana Wednesday as the country legalized and regulated the sale of the drug for recreational use. But, as the United States's northern neighbors enter a new era of cannabis-based industry and government revenue, some wonder why the U.S. isn't getting on board and why the issue seems to have barely come up this election cycle.
Some libertarians have advocated for the legalization of marijuana and managed to pick up a not-insignificant portion of the youth vote because of it, but Democrats have been largely unable to prioritize or come to an agreement on the issue.
Nearly all of the potential Democratic presidential contenders for 2020, and 77 percent of the party's voters, support legalization, yet the Democratic Congressional Campaign Committee leveraged an attack on a Republican Congressman for advocating drug reform.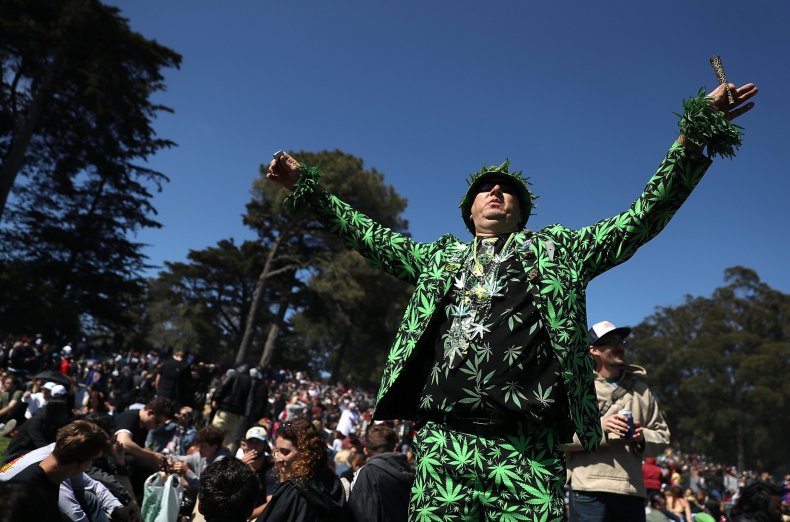 Both Hillary Clinton, during her unsuccessful 2016 presidential campaign, and former President Barack Obama refused to advocate for recreational legalization and instead preferred to keep marijuana policy as a state issue. House Minority Leader Nancy Pelosi has suggested that marijuana could be a practical alternative to opioid use and has linked the illegality of the drug with high arrest rates for minority Americans, yet she has been apprehensive about prioritizing cannabis legislation.
The House's second-ranking Democrat, Minority Whip Steny Hoyer, was also mum on the topic, telling a reporter that House Democrats haven't addressed any marijuana-related legislation.
Dianne Feinstein, California's senior senator, opposed her state's push to legalize marijuana in 2016, and the spokesperson for Kamala Harris, the state's junior senator, has said that Harris wants to see the drug reclassified from a Schedule I drug, alongside heroin, to Schedule II, which is intended for pharmaceutical drugs that could potentially be abused.
Some analysts speculate that Democrats don't want to be called weak on drugs by their Republican opponents—especially those in swing or red districts.
"I think it's the scars left over from the '80s and early '90s where Republicans weaponized being soft on crime," Erik Altieri, executive director of the National Organization for the Reform of Marijuana Laws, told Roll Call.
But things may soon change. As the air around the midterm elections clears over the next few weeks and the presidential race begins in earnest, Democratic thinking around the legalization of marijuana may begin to shift.
Two potential 2020 candidates, Colorado Governor John Hickenlooper and Washington Governor Jay Inslee both come from states where pot is legalized. Senators Bernie Sanders, Cory Booker and Kirsten Gillibrand have signed on to The Marijuana Justice Act, which would remove marijuana from the list of controlled substances entirely.
"Descheduling marijuana should and will likely be a litmus test in the 2020 Democratic primary," Altieri told CNN. "As we have seen, leaders from the party are seeing that leading the charge on this is not just good policy but is good politics."