Wisconsin Moves Forward With In-Person Elections Despite Coronavirus Stay At Home Order
Wisconsin is forging ahead with its statewide elections despite ordering residents to stay at home amid the coronavirus pandemic.
The April 7 contests include both the Democratic and Republican presidential primaries, as well as a Supreme Court race and several local elections. It will require thousands of clerks to physically show up to polling sites around the state, although many have already signaled they won't work because of COVID-19 concerns.
Governor Tony Evers, a Democrat, said that he would postpone the elections if he could but claims his power over the situation is limited.
"If I could have changed the election on my own, I would have, but I can't without violating state law," Evers said earlier this week. "I've asked the Legislature to do its part to ensure a fair and safe election, and I hope we can get some clarity as soon as possible. The bottom line is that we have to keep folks safe, and we have to make sure everyone who wants to vote has the opportunity to make their voice heard."
The governor also sent a letter to the Republican-controlled Legislature on March 27 requesting that absentee ballots be sent to every one of the 3.3 million registered voters ahead of the presidential primary. But lawmakers dismissed the request, saying it was an impossible task just two weeks before the election.
Wisconsin is one of the only states with an election in April that did not cancel or switch entirely to a vote-by-mail system. At least 15 other states have postponed their primaries until June because of the global health crisis. In addition, the Democratic Party has been forced to push back its convention this summer from July to August.
The Midwest state is even moving forward despite issuing in March a stay at home order that says residents can go outside only for essential activities, in order to slow the virus' spread.
The issue has become so contentious that several lawsuits have been filed demanding that the elections either be postponed or voting methods be made more flexible so that residents don't have to physically go to polling sites.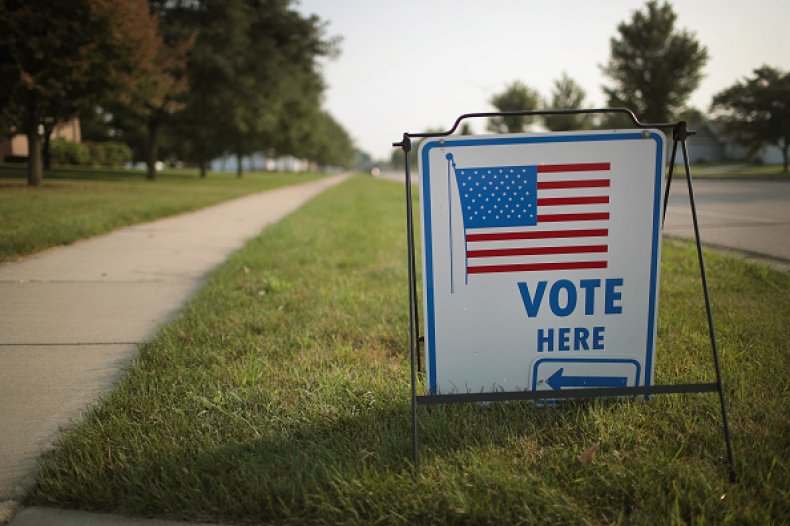 On Thursday, a federal judge provided some relief but did not go so far as to change the date of the contests. Now, voters have an additional day to request absentee ballots and six days after Election Day to return them. The judge also lifted the requirement that absentee voters must have their ballots signed by a witness, which was a concern for residents who live alone.
But U.S. District Judge William Conley acknowledged that his decision doesn't necessarily protect public health and chastised the governor and the Legislature for not rescheduling the election.
"A consequence of these measures may be to further the public health crisis in the state. Unfortunately, that is beyond the power of this court to control," Conley wrote in his 53-page decision.
So far, a record 1.1 million absentee ballots have been requested ahead of the election. The state has called in National Guard troops to staff polling sites, as thousands of workers are expected to not show up because of coronavirus fears.
The United States has now far surpassed every other country in the world in confirmed cases of the virus. On Friday morning, John Hopkins University reported more than 245,000 cases across the country and more than 6,000 deaths.