Why Would the Democrats Stop Maxine Waters from Investigating Donald Trump?
The incoming chairwoman of the House Financial Services Committee, Rep. Maxine Waters, may be held back from targeting President Donald Trump by her fellow Democrats, it has been reported.
Waters has vowed to investigate the president's "money trail" focusing on the Trump Organization's loans from Deutsche Bank and Wells Fargo & Co.
The pair have exchanged personal attacks with the president dubbing her an "extraordinarily low IQ person" and "crazy" while the California Democrat has called Trump "Putin's apprentice" and once encouraged people to harass members of the Trump administration.
Last week, she warned Trump should "keep his mouth shut" about wildfires ravaging her state and said that the GOP is worried about a "strong, black woman" chairing the committee.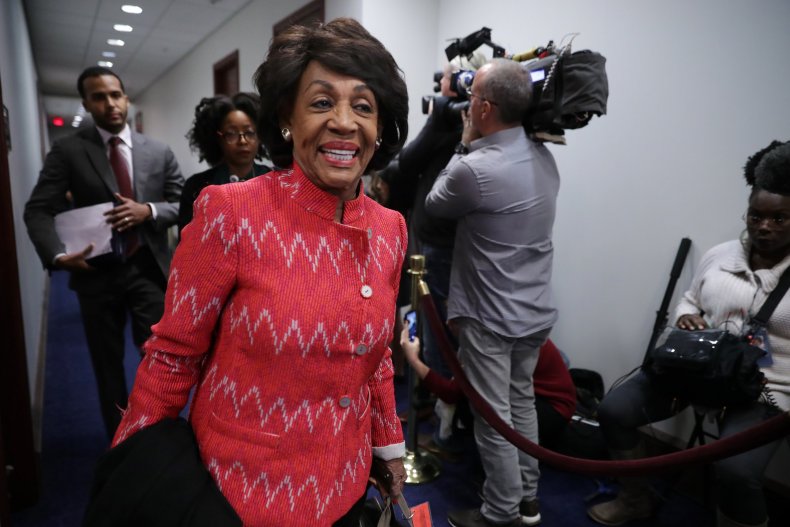 But Politico reported there is reluctance among some Democrats for Waters to pursue a political probe into Trump's administration over concern it would not go down well among the electorate.
Rep. Jim Himes, a Connecticut Democrat, told Politico: "The American people will understand thoughtful, well-grounded investigations but they will bridle at investigations that seem overtly political.
"There are enough questions around Deutsche Bank that it's worth getting some answers. But again, I think we're going to need to make sure that we don't get too carried away on investigations," he added.
Moderate Democrats say they want the committee to look into how big corporations have been affected by tax cuts, look into consumer protections as well as how the Trump administration and Wall Street are impacting on average Americans.
But the president of the nonprofit lobbying group Better Markets, Dennis Kelleher, said Americans don't care whether Trump got a loan from the bank "20 years ago."
"The American people are sick and tired of politics. What the Democrats have to do is have a robust policy agenda that concretely resonates with Main Street Americans, who care about their jobs and their wages and their retirements," he told Politico.
Waters had said earlier in November that efforts to loosen the reins on Wall Street financial institutions won't be tolerated.
"Make no mistake, come January, in this committee the days of this committee weakening regulations and putting our economy once again at risk of another financial crisis will come to an end," Waters said, according to CNBC.