Why WWE's Stephanie McMahon Is Taking Leave of Absence and If She'll Return
World Wrestling Entertainment (WWE) royalty Stephanie McMahon, a former wrestler and daughter of the entertainment empire founders, has revealed she is to take a break from the spotlight.
McMahon, the WWE Chief Brand Officer, broke the news via a tweeted message to her 3.1 million followers on Thursday, May 19, 2022.
McMahon tweeted: "As of tomorrow, I am taking a leave of absence from the majority of my responsibilities at WWE."
The news coincides with the revelation that 73-year-old wrestling legend Ric Flair is returning to the ring for one final WWE match.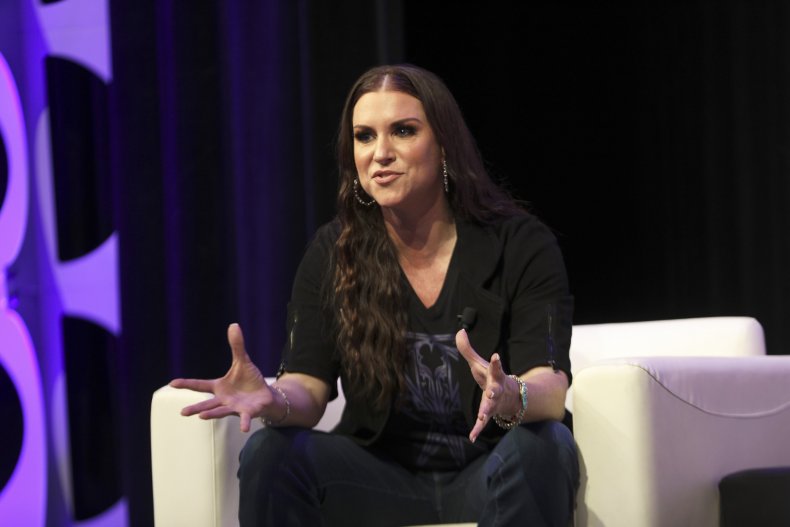 Why Is Stephanie McMahon Leaving WWE?
McMahon did not go into further detail about the reasons for leaving the sports entertainment giant beyond saying she was "taking this time" to focus on her family.
Newsweek has contacted WWE for further comment concerning the announcement and whether McMahon is intending to return to WWE.
McMahon's husband, Paul "Triple H" Levesque, had suffered a "cardiac event" and underwent surgery in September last year.
WWE legend Triple H has since recovered, but revealed in an ESPN interview how he feared he would die before going under the knife.
The couple share three daughters together: Vaughn Evelyn, Murphy Claire and Aurora Rose Levesque.
Will Stephanie McMahon return to WWE?
While news of McMahon's announcement that she is taking some time away from WWE may come as a surprise to fans, the second part of her Tweet suggests she may well return to her role.
In the final sentence of her announcement, she wrote: "WWE is a lifelong legacy for me and I look forward to returning to the company that I love after taking this time to focus on my family."
Wrestling is almost woven into McMahon's DNA, as she has been a feature of the sporting entertainment outlet for years.
She is the daughter of WWE CEO Vince McMahon, and has worked in a variety of roles for the company in various capacities for decades.
McMahon was introduced to the glamorous world of WWE while still a young girl and become increasingly involved with the family business once she had graduated from college.
McMahon began appearing on TV screens for WWE, while the entertainment company was still known as the World Wrestling Federation (WWF), and was involved in several major storylines.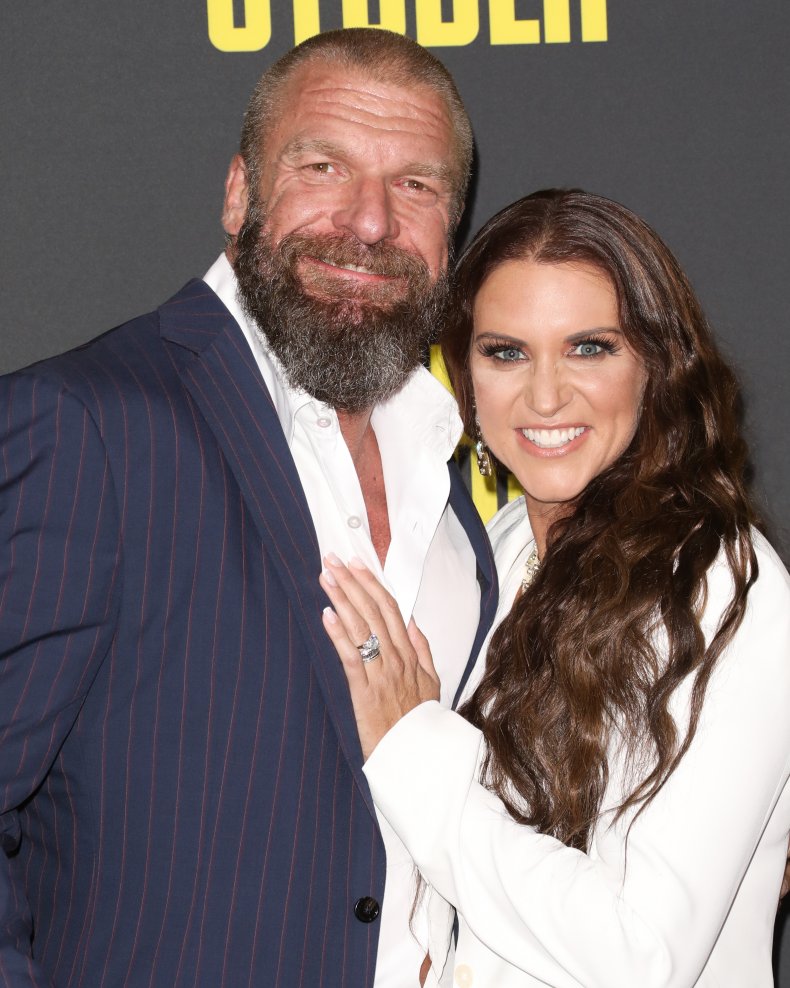 Stephanie once held the WWF Women's Championship and the famous "I Quit" wrestling bout with her father Vince McMahon proved to be one of the most memorable matches ever broadcast.
McMahon has in recent years almost completely disappeared from her role in front of the cameras ringside.
She became WWE's chief brand officer in December 2013, working with advertisers, the media, business partners and investors.
The family business appears to remain in relatively good health, no doubt in part thanks to McMahon's tireless work.
While challenged by similar wrestling entertainment enterprises, WWE's pay-per-view events continue to be extremely popular according to both ticket sales, and the TV shows are consistent ratings winners.
Variety most recently spoke with McMahon last year ahead of the WWE's return to a regular live event touring schedule after such events were shut down by national lockdowns.
She said: "I think I can speak for everybody that touches the WWE Universe—whether it is our fans, our Superstars, our employees, or our partners—we absolutely cannot wait to get back together and come back home where we belong,"