Why You May Never Know if You Had Delta or Omicron Variant Even if You Tested Positive
Health officials are tracking cases of the coronavirus based on their variants, but it's likely most people who tested positive will never know which variant they contracted.
National and international health officials need to know how the virus is circulating to assess the state of an outbreak and respond. Experts sequence various cases to learn the rate at which each variant is circulating, the impact it has on therapeutics and vaccines, and the severity of disease it causes. However, this information is rarely shared on a case-by-case basis.
Part of the reason individuals usually don't know which variant caused their positive test is that sequencing isn't done where a person is tested. Results from a PCR or antigen test are sent to laboratories at local health departments or the U.S. Centers for Disease Control and Prevention (CDC) for genome sequencing.
During that sequencing, scientists decode the genes to monitor how SARS-CoV-2 changed into new variants over time and how those variants are spreading. The process can take several weeks and doesn't involve every case, and it isn't necessary at this time for a person to know which variant is behind the infection.
The precautions a person should take to prevent spreading the virus don't vary on a variant-to-variant basis, so whether a person is infected with Delta, Omicron or any other variant, each positive test should be treated the same.
Regardless of vaccination status, the CDC says people who test positive for the coronavirus should isolate themselves for 10 days. Day one begins the day after a person develops symptoms or the day after a positive test if symptoms develop.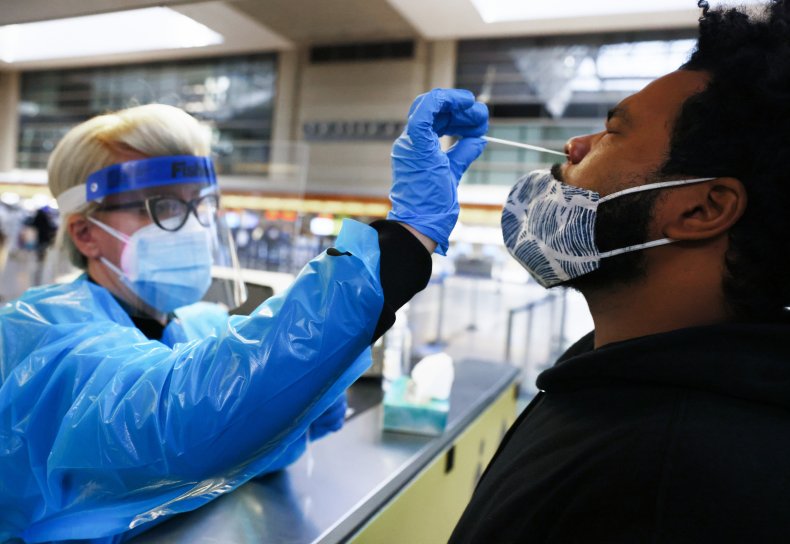 While Omicron has so far been shown to cause more mild illness than Delta does, the first death from Omicron was reported in the United Kingdom, and health officials have cautioned about getting complacent. Even if most people have mild cases, some people will get seriously ill. So regardless of the variant, an infected person should seek out medical attention if there is trouble breathing, a low blood oxygen level or any other symptoms of concern.
Delta remains the dominant variant in the United States, so recent cases are more likely to have been caused by that strain instead of Omicron. However, Omicron cases have been detected in more than half the states, and health officials believe it's possible it could be so transmissible that it overtakes Delta as the dominant variant.
Omicron accounted for 2.9 percent of sequenced coronavirus cases in the United States in the week ending this past Sunday, an increase from 0 percent from the week before. Delta made up nearly 97 percent of the other sequenced cases, according to the CDC.
While most people won't know which variant they were infected with, some people, who were among the earliest cases of Omicron in the United States, were told they tested positive for that variant.