Why You Should Care About the Future of Freight
Since freight is such a big part of our economy, changes made to this industry have the power to create a ripple effect and cause more widespread adoption of electric and digital technologies across other mobility use cases.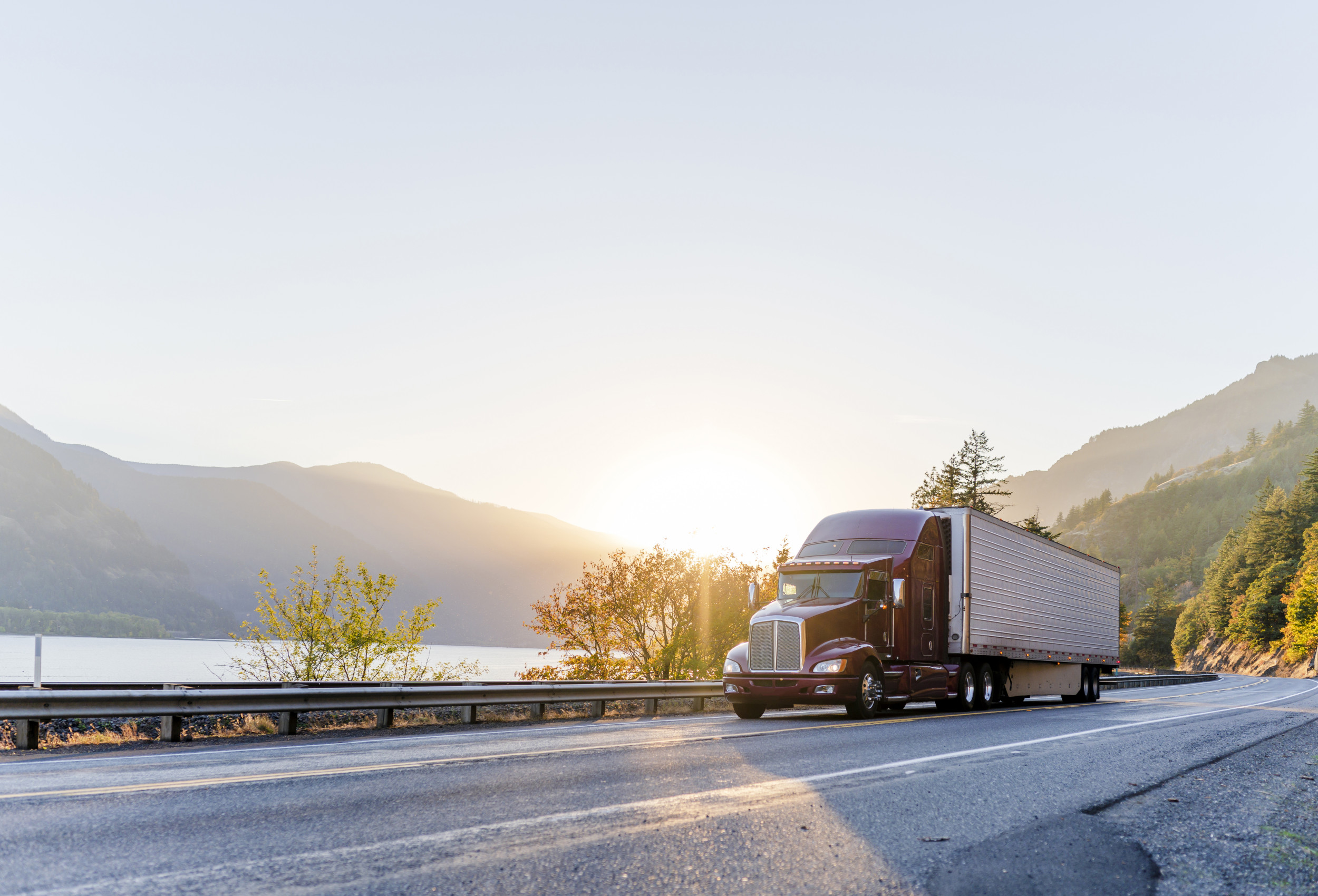 Reducing emissions to save the planet has been a primary conversation for a while now. It was brought up at the G-7 Summit, and it is also a key element in President Biden's infrastructure plan. While there's a lot to be done on everyone's part — including the consumer, the corporation and the government — one sector that has the potential to drastically reduce our carbon footprint is freight.
Due to increasing freight demands, emissions related to freight transportation are expected to increase 22% by 2050 — without new policy measures on top of the pledges already made. The numbers are headed in the wrong direction and will take a great deal of work to address. Freight transportation includes the movement of goods, from toothbrushes to tractors, by land via trains and trucks; by air on planes; and by sea on ships. This also includes last-mile delivery services, like a package filled with clothes from your favorite retail establishment.
The rising demand for freight is caused by complexities in the supply chains for various goods, and by significant increases in e-commerce and on-demand delivery over the last year. According to research by Accenture, 81% of supply chain leaders noted that the shifts brought on by the pandemic, including changing consumer expectations on delivery, has been their organization's "greatest stress test."
Accelerating the transition and transformation of the freight sector to a future that is electric is a key step in combatting climate change, but it will take time to transition all trucks, trains, ships and planes. The adoption of automated technologies at warehouses and distribution centers, and better use of freight data at freight hubs like ports, can also help by better utilizing pre-existing freight capacity to streamline the number of trips. These types of efficiencies can reduce the amount of energy required in the freight sector, which makes it much easier to electrify and reduce overall emissions.
Electrification and The Move to Widespread Adoption
Electrified freight vehicles offer many advantages over their gasoline and diesel counterparts. It's good for public health and the environment — electric vehicles produce 67% less CO2 emissions annually than gasoline vehicles – and it can be a cost-effective solution for the movement of goods.
We are starting to see more examples of EV-powered transportation, mainly with passenger transportation like cars on the road. It's now time to make electrification a reality across modes and in more applications, such as medium and heavy-duty vehicles like semi-trucks and delivery vans.
Transportation and urban designers need to start considering all the factors that play a part in bringing EVs into the mix, and it's a bit more complicated than simply plugging in EVs to charge. For freight's electrified and sustainable future to be possible — and to be successful — companies and government officials need to first align on a clear policy and regulations that assist in the production and sale of clean vehicles for freight. To then roll out these vehicles, there's a variety of factors that must be considered, including the types of EV options for freight that support the movement of goods; where charging or hydrogen refueling stations are installed, e.g., on curbs or in nearby depot stations; and ensuring significant utility upgrades to the current grid infrastructure to support the rollout.
Other Technology Considerations
For freight to truly combat climate change, other operational efficiency gains will be needed to reduce its environmental impact by reducing overall energy demand. For instance, the use of various technologies to digitally track goods can help improve freight efficiency and trip planning. According to the Environmental Defense Fund, one in four trucks on the road are empty. Automated technology that collects data and provides real-time insights on demand for inventory or trip arrival times can help streamline routes or inform which modes of transport for freight may be more efficient.
Autonomous vehicle, drone and robot delivery options are being developed and tested today that could also change the game considerably. In fact, McKinsey envisions a future where autonomous vehicles and drones will deliver about 80% of all items, with traditional delivery accounting for only 20% and another 2% by bike couriers. Take FedEx, for example: The company is piloting self-driving vehicles from the robotics company Nuro to deliver packages late at night when there is less traffic to create efficiencies in the supply chain and reduce emissions.
What's Next
Since freight is such a big part of our economy, changes made to this industry have the power to create a ripple effect and cause more widespread adoption of electric and digital technologies across other mobility use cases.
That said, with any movement comes challenges. Change in how the freight sector reduces emissions while keeping up with consumer demands will require input from various parties, both public and private, including local officials, business leaders and other stakeholders. It starts with a conversation and a commitment to invest in EVs and other advanced technologies and ends with action. Though, with the current state of our climate and emission levels, we need to get started now. There is no time like the present — let's focus on making change happen.