Why You Shouldn't Compare Theresa May to Margaret Thatcher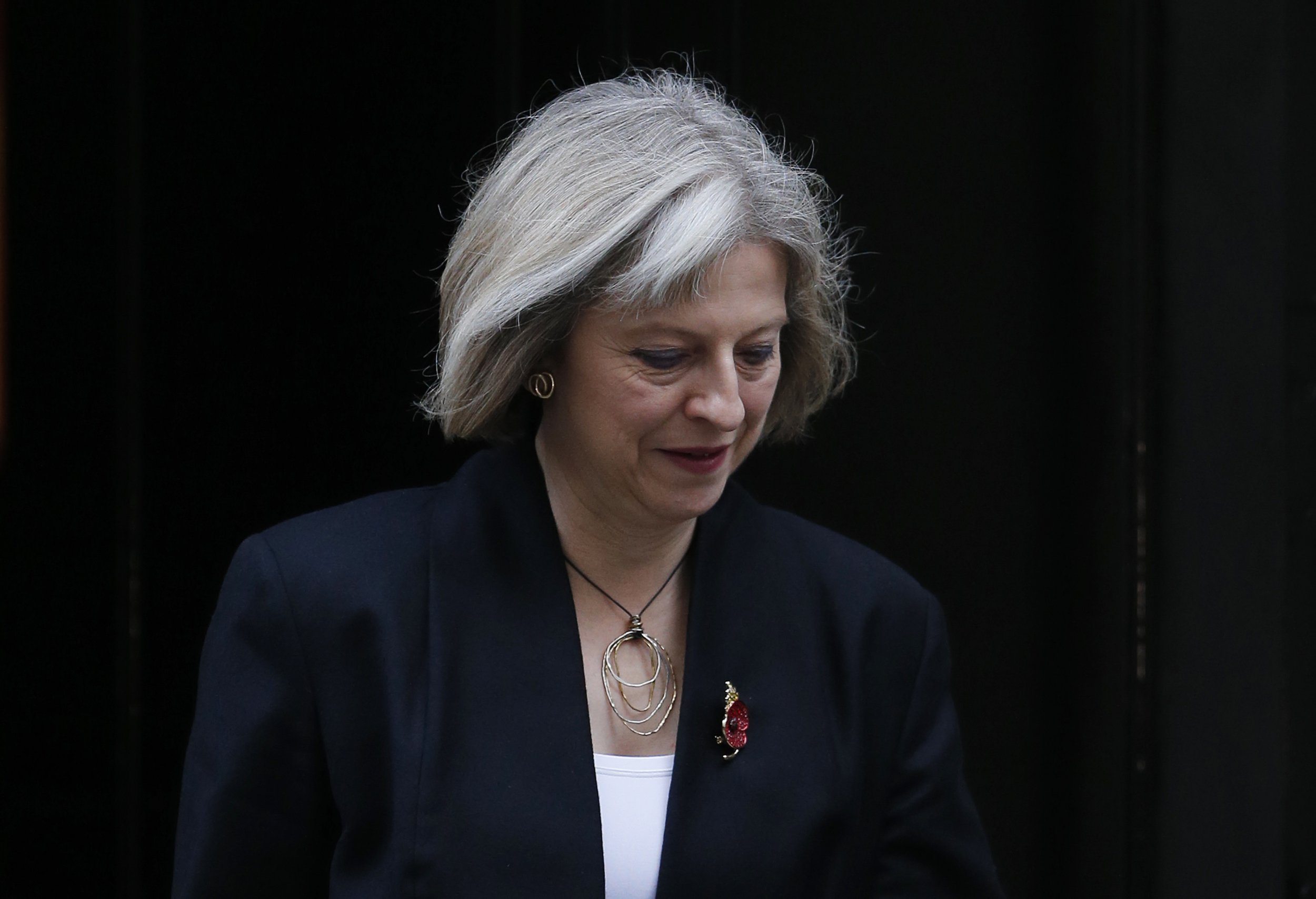 When, in 1975, the chief pretender to the Conservative throne, Keith Joseph, decided he did not have the metal to challenge the beleaguered incumbent Prime Minister Edward Heath, his closest political ally decided to throw her hat into the ring: "Someone from our side of the party has to stand; if you don't, I will."
The outside runner, Margaret Thatcher, would, as we know, go on to become Britain's first female prime minister and arguably the most important occupant of No.10 in the post-war period. As Britain sees crowned its second Conservative female prime minister, Theresa May, it is understandable, if a little too convenient, to make a comparison between the two women.
Class still dominates British politics and it is not insignificant that both Thatcher and May are grammar school stock and represent a challenge to the public school dominance of the Tories. Both Thatcher and May embody the values and expectations of Britain's aspirational middle class (crucial to winning elections) in a way that Etonian-educated David Cameron could never do.
Both women showed their resolve and resilience in high-ranking ministerial positions before their leap to No.10, with Thatcher earning her spurs as minister for education, controversially seeing through cuts for which she was given the unfavorable nickname "Thatcher, Thatcher, Milk Snatcher" by The Sun. May's record in government is arguably more impressive with one of the longest stints at the Home Office—an almost impossible brief that has killed off many an aspiring leader.
During her time in the Home Office, May has acquired a reputation for stubbornness and obstinacy; May's image of "digging her heels in" is now as notorious as Thatcher's "handbagging." But whereas Thatcher was collegiate, May is known to be a bit of a loner. May proudly parades her ability to avoid the toxic atmosphere of the Westminster bubble as one that uniquely qualifies her for the job of prime minister. She does not have an inner circle within the parliamentary party, although some say that she has been quietly stirring up support over the years where it matters: addressing constituency dinners and nurturing links with the party faithful. May, like Thatcher, is a consummate politician who sniffed out an opportunity when there actually was one, unlike Boris Johnson and Michael Gove.
Both Thatcher and May positioned themselves as modernizers, albeit in different times. Thatcher was an early advocate of neo-liberal economics while the Conservative party still clung to the failing Keynesian consensus. May, on the other hand, was one of the first to acknowledge the damaging effects of the Thatcher legacy and urged her fellow Conservatives to challenge the caricature of the "nasty party" by embracing a more compassionate Conservatism. One of the ways in which May sought to do this was getting more female Conservative MPs through an initiative she founded in 2005, "Women2win." Thatcher thrived on being the only woman round the cabinet table and promoted few women to ministerial rank as a result. This is not the case for May, who is likely to elevate a number of women to prominent positions over the next week.
May's stated commitment to challenge crony capitalism and to fulfil policies that work for the many rather than the privileged few suggests that she is a very different Conservative to Thatcher. But back in 1975, Thatcher made similar promises about challenging the monopoly of big business, the state (and that time the unions) to protect the interests of people. Britain in 2016, however, is very different to Britain in 1975. Like most Conservatives, May recognizes that the divisions revealed by the referendum between the winners and losers of globalization urgently need to be addressed, particularly if the Conservatives are to politically capitalize on a weak Labour party.
When Thatcher assumed the leadership she was mocked for her high-pitched voice (she had lessons in lowering it) and was goaded as the "reluctant debutante" by those on the Labour benches. May however is a more prominent figure in the public consciousness than Thatcher was in 1975 and Britain is more accustomed to female leadership now than it was then; two factors that will probably mean that she is accorded greater respect. The fact, however, that The Sun welcomed May's election with a front page showing her stiletto heels crushing her pretenders suggests that old habits die hard in the newspaper industry when it comes to portraying female leaders.
Intriguingly, one aspect that both women share is a deep Christian faith that they received from their fathers; Thatcher's was a Methodist lay preacher whereas May's was a high-Anglican vicar. The Iron Lady's "conviction" approach and resolve undoubtedly stemmed from her Christian upbringing—characteristics that May will no doubt consciously seek to emulate.
In times of national anxiety, Britain tends to look to strong women to steer the ship through choppy waters. Queen Elizabeth I, Queen Victoria and Queen Elizabeth II and Thatcher all assumed power in challenging times. May, unlike her rivals for the leadership, judged the public mood perfectly when she pledged to bring harmony in the wake of such profound discord. Britain has been ripped apart by public school spats and macho-posturing. May, who in many ways is an old fashioned suburban Conservative, could just be the right woman for the right time.
Dr Eliza Filby is an historian based at King's College London and author of God and Mrs Thatcher (Biteback, 2015), Follow her on Twitter @ElizaFilby.