Why 'Zack Snyder's Justice League' Is in 4:3 Aspect Ratio
Zack Snyder's Justice League has finally arrived on HBO Max to much fanfare and anticipation.
The long-awaited DC Comics recut has already been well received by viewers and critics, who are busy comparing the four-hour epic to the 2017 Joss Whedon version.
But one thing some viewers are confused about is why the film is presented in a 4:3 aspect ratio, rather than the more typical widescreen format.
The simple answer is the Snyder Cut appears in the boxier 4:3 or 1.33:1 ratio used in IMAX cinemas.
This is a deliberate style choice on the part of the director who is likely hoping for his work to be enjoyed on the big screen once movie theatres reopen everywhere.
Viewers have been pointing out the strangeness of watching the Synder Cut from home in this format, which sees black squares on to either side of the screen.
"My intent was to have the movie, the entire film, play in a gigantic 4:3 aspect ratio on a giant IMAX screen," Snyder said at Justice Con in July 2020. "Superheroes tend to be, as figures, they tend to be less horizontal. Maybe Superman when he's flying. But when he's standing, he's more of a vertical.
"Everything is composed and shot that way, and a lot of the restoration is sort of trying to put that back. Put these big squares back... It's a completely different aesthetic. It's just got a different quality and one that is unusual. No one's doing that."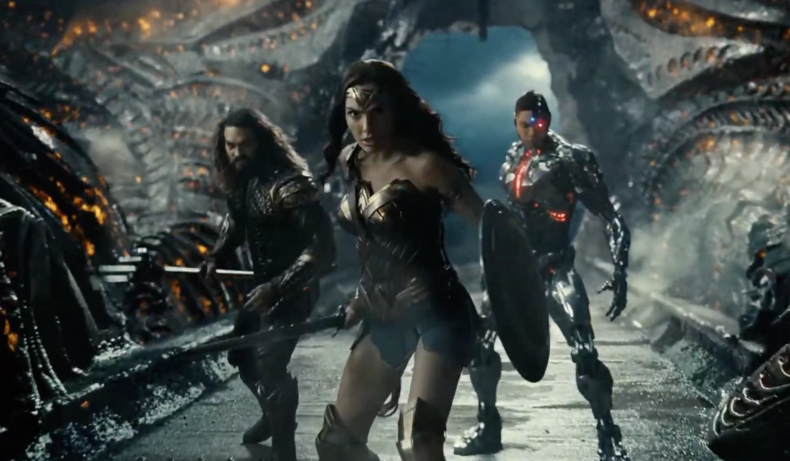 Justice League cinematographer Fabian Wagner spoke about this stylistic choice to ComicBook.com, revealing it was not what he expected.
He said he entered the project "imagining it would be the 2.35 and 2.39 widescreen version that so many of those films have been shot at and also Zack's previous films have been shot that aspect ratio," adding: "I just assumed it would be that."
Wagner explained: "As soon as he mentioned that new aspect ratio, I said, 'Wow. Okay. That's different to what I expected. But as soon as he said it, I thought, 'This could be such a great thing because it's something that first of all, we don't expect, but also we've got all these major huge characters."
He added: "So let's go for a big, big, huge aspect ratio that's totally different. And I thought it was great and I loved it."
Some fans have been discussing their 4:3 viewing experience on social media.
One Twitter user wrote: "Just read a review for the Snyder Cut and these are my takeaways: the soundtrack replaces Danny Elfman with Junkie XL, it is NOT widescreen, Batman says 'f***.'"
While another added: "The Snyder cut is in a 4:3 aspect ratio!!! I can't watch movies with black bars. I knew I should have bought that iPad air when I had the chance."
While on Reddit, one member of r/DC_cinematic posted: "Took me half a second to get over the 4:3 ratio. It's not an issue."