Why Zambia's Kwacha is the World's Best-Performing Currency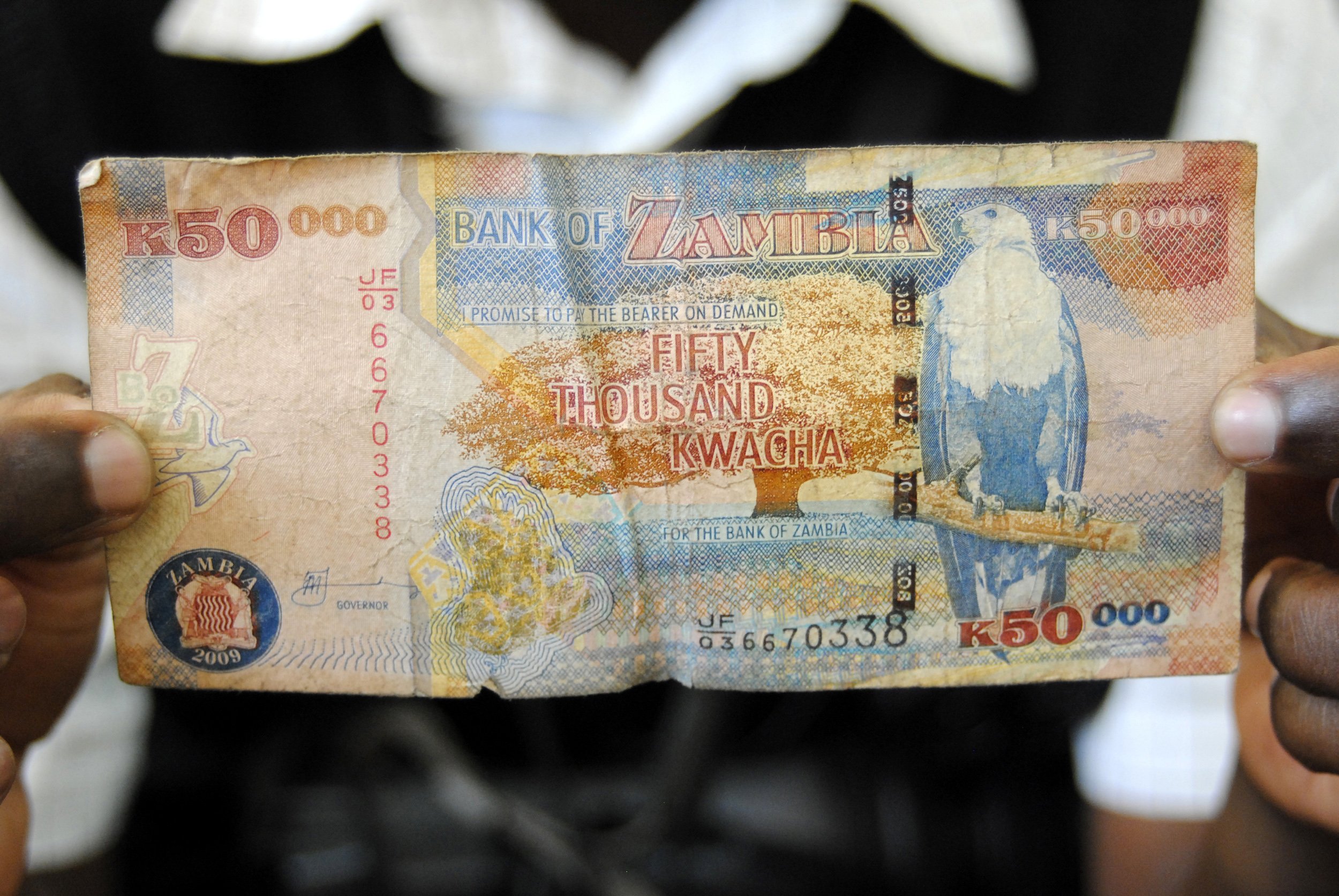 It's been quite a year for Zambia's currency.
The kwacha fell 42 percent against the U.S. dollar in 2015, ranking as the world's third worst-performing currency. But that has all changed in the first four months of 2016, with Zambia's currency currently ranked as the best-performing currency in the world, climbing 19.9 percent, according to Bloomberg.
This places it ahead of the Russian ruble, the Brazilian real and even precious metals like silver and gold. So what's changed?
According to the Zambian government of President Edgar Lungu, it's their clever policy-making. The country's finance minister, Alexander Chikwanda, said on Thursday that the kwacha's appreciation was down to government interventions in the economy, such as a review of fuel subsidies, the state-owned Zambia National Broadcasting Corporation reported.
But according to Irmgard Erasmus, Zambia expert at South Africa-based NKC African Economics, the situation is more complex. Zambia's economy was hit in 2015 by an economic slowdown in China, its second-largest export partner. Zambia wasn't alone in feeling the effects of the Chinese downturn—China's Customs Office reported that exports to China from across Africa fell by 40 percent in 2015.
What really hurt Zambia was the reduced demand for copper. Zambia accounts for 70 percent of Africa's total copper production and the metal, which is widely used in wiring and electrical devices, makes up 60 percent of Zambia's exports. Copper prices fell to their lowest levels in six years in November 2015 and Chinese demand in particular dropped, as Beijing poured more efforts into domestic production rather than imports.
Shipments of copper are predicted to shrink by 10 percent in 2016, according to Stephen Huang, chief executive officer of Chinese trading house Arc Resources Co., one of the country's largest copper buyers, Bloomberg reported.
The start of 2016 has been a different story, however, with copper prices rising 11 percent after hitting a seven-year low in January. Erasmus says the currency has also been boosted by positive trade data coming out of China—Beijing's exports rose 11.5 percent from a year earlier in March, the first increase since June 2015. Also aiding the kwacha are seasonal factors, such as domestic tax obligations being due. The improvement in the kwacha's value has been so much that some Zambian firms have converted dollars to the domestic currency so as not to miss out on the swing, according to Erasmus.
Despite such signs of recovery, however, the Zambian economy still faces significant challenges. Zambia is carrying a massive budget deficit of 8.1 percent of GDP and spends around $660 million per year on fuel subsidies and electricity imports, according to the International Monetary Fund (IMF).
"We do not see value in the kwacha [even] given this rally. There's a lot of factors pointing towards kwacha weakness towards the middle of the year," says Erasmus. She predicts that the forthcoming general elections—which are due to take place in August—could have an impact on the currency, although which direction that is in remains to be seen.
Perhaps the end of 2016 would be a better time to assess whether the kwacha's rally was a flash in the pan or whether the currency's rebound is here to stay.