#WhyIVaccinate Trends As People Share the Life-Saving Benefits Of Vaccines
People are using Twitter to share their stories about vaccination with the hashtag #WhyIVaccinate.
The hashtag started trending after a IDWeek shared, "Vaccines are among the most powerful tools we have to prevent disease and it's critical that we take action to support them. Please join @IDSAInfo @SHEA_Epi @HIVMA and @PIDSociety for the next two hours as we encourage our members, followers and allies to share #WhyIVaccinate!"
Within the first hour, the tag got nearly 2,000 mentions from medical professionals, parents, and childcare professionals.
Many mentioned the need to achieve herd immunity, which requires 90 to 95 percent of the population to be vaccinated. This helps those who cannot be vaccinated due to a medical condition from contracting certain diseases.
Carlos del Rio from Emory University tweeted, "As an ID (infectious disease) clinician I get asked #whyivaccinate to me is about protecting out [sic] patients and public health. Giving immunological equality to children is a way to achieve health equality."
Others listed specific people in their lives that they wanted to protect. "As a future pharmacist vaccines are very important to me! I get vaccinated to protect myself and others around me," said Miranda Staab while sharing an infographic listing why she gets a flu shot. The list included her toddler, her newborn nephew and her friend who is pregnant with twins.
Many focused on the vulnerability of children as a reason to vaccinate. An assistant professor at University of Maryland, Meagan Fitzpatrick, shared a picture of young boys, saying, "#WhyIVaccinate: because lightsabers and sword don't kill germs, but a well-trained immune system can."
Other tweets included calls for people to get their flu shot, which is recommended every year. The Center for Disease Control suggests people to begin getting their 2019 flu shot by the end of October, when flu season begins.
The United States is currently experiencing a measles outbreak, the worst since 1992. The CDC) eports that there have been more than 1200 cases of measles in 31 one states through September of this year.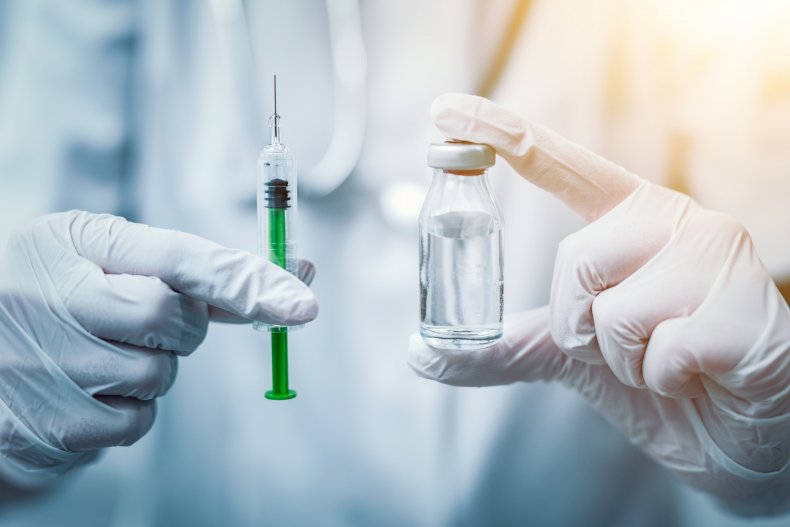 Vaccination rates are declining in the US due to several factors, including perceptions that vaccinations are not safe or could give recipients the diseases they are meant to prevent. There is also a concern that because most of the diseases that vaccinations prevent have largely been eradicated in the US, younger generations don't understand the effects of the diseases and are therefore less inclined to get vaccinations.