A college professor in western New York is suing the Catholic university she works for, claiming the school discriminated against her because she is a Wiccan.
In a suit filed last month, Pauline Hoffman, a journalism professor at St. Bonaventure University in Allegany, New York, claims administrators at the 161-year-old Franciscan college pressured her to resign as dean of the communications school because they had a problem with her religion. Hoffman, 49, also alleged St. Bonaventure denied her a promotion to provost, the college's highest academic post.
She's seeking the reinstatement of her job, as well as lost wages, reimbursement of medical costs for therapy, and an unspecified amount in damages for pain and suffering.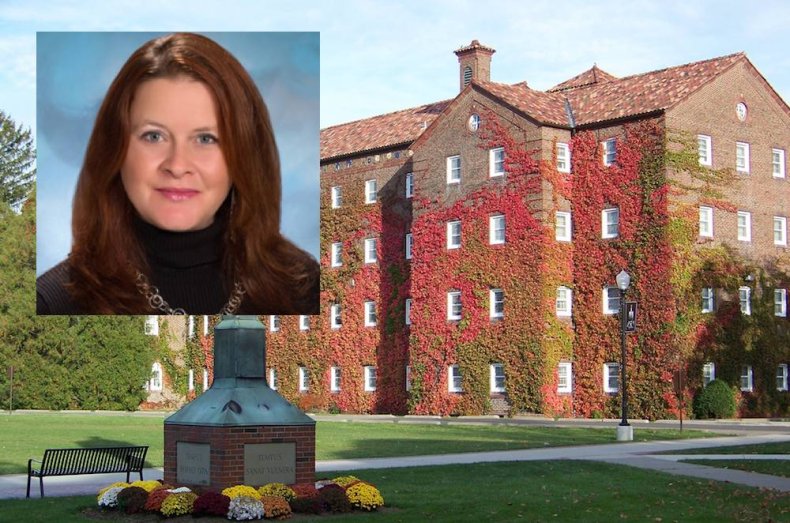 Hoffman, who still teaches at St. Bonaventure, says the staff knew of her faith early on, but balked after she discussed Wicca on the student television station in October 2011.
"They always want to talk to the witches at Halloween," she told The Buffalo News. "and I just wanted to give the school a heads up."
A few months later, Hoffman says, she was approached by then-Provost Michael J. Fischer, who insisted she sign a pledge to uphold Catholic values. "I asked him, 'Would this be happening if I was Jewish?' And he said probably not."
Fischer also reportedly told her, "You might not want to be so overt about being a witch if you want to move up."
According to Hoffmann, she was the only faculty member at St. Bonaventure ordered to sign the pledge. "I just wanted to explain what Wicca was," she said, "but no one seemed to want to hear about it."
Not long after that run-in, Hoffman was passed over for the provost position. She was also reportedly pressured into resigning as dean after eight years in the position. According to her lawsuit, Sister Margaret Carney, president of St. Bonaventure at the time, told Hoffmann, "I took a big chance hiring you as a Wiccan."
Hoffman believes Carney was instrumental in getting her to resign, and claims current Provost Joseph Zimmer was told to "solve the Pauline problem."
"I was shocked at first and then really upset," Hoffman told The Daily Beast. "I was angry. I couldn't believe I was being treated like this."
She's also alleging sex discrimination: When she was made dean, Hoffman was given a two-year contract. All of the college's other deans, who were male, reportedly received three-year contracts and higher pay.
Raised in a Christian household, Hoffman first became aware of Wicca as an undergraduate at St. Bonaventure. She says she's been a practicing Wiccan for about 20 years.
"It really resonated with me that it's a very nature-based religion," she told DB. "It's very dichotomous. You have the female and male god and goddess. Your fate is in your own hands. And our credo is essentially 'Do what you will but harm none.'"
St. Bonaventure is the oldest Franciscan university in the United States. A spokesman for the school would not comment on the case as it is "both a personnel and legal matter," according to the Daily Beast.
Title VII of the Civil Rights Act of 1964 prohibits employers from discriminating on the basis of religion, but it exempts organizations whose "purpose and character are primarily religious."
Even so, according to the EEOC, a religious institution "may not refuse to recruit, hire, or promote individuals of a certain religion, impose stricter promotion requirements for persons of a certain religion, or impose more or different work requirements on an employee because of that employee's religious beliefs or practices."