One person is dead and another injured following an officer-involved shooting in Texas.
Wichita Falls Police said officers had spotted a man who was wanted on a felony arrest warrant leaving a Walmart on Lawrence Road at around 8:40 p.m. on Tuesday.
Two officers attempted to make a traffic stop on the car. The male suspect, who was sitting in the front passenger seat, then pulled out a weapon, reported the Times Record News.
The Wichita Falls Police then opened fire and killed the male suspect. The female driver of the car was also injured in the shooting. The man was pronounced dead at the scene. The injured female was taken to hospital with non-life threatening injuries, reported KFDX/KJTL.
One witness reported seeing an SUV speed off into the parking lot outside the Walmart before hearing screaming from the vehicle.
No officers were injured in the shooting.
Police had closed off North and southbound around Lawrence Road while the investigation into the shooting took place, which was expected to continue into the night, reported KAUZ.
"We are asking that citizens please avoid the area until the investigation is complete," Wichita Falls Police posted on Facebook. "A large portion of the road will be closed so expect delays and detours until further notice."
Police later confirmed that Maplewood has since re-opened to traffic.
Wichita Falls Police have been contacted for further comment.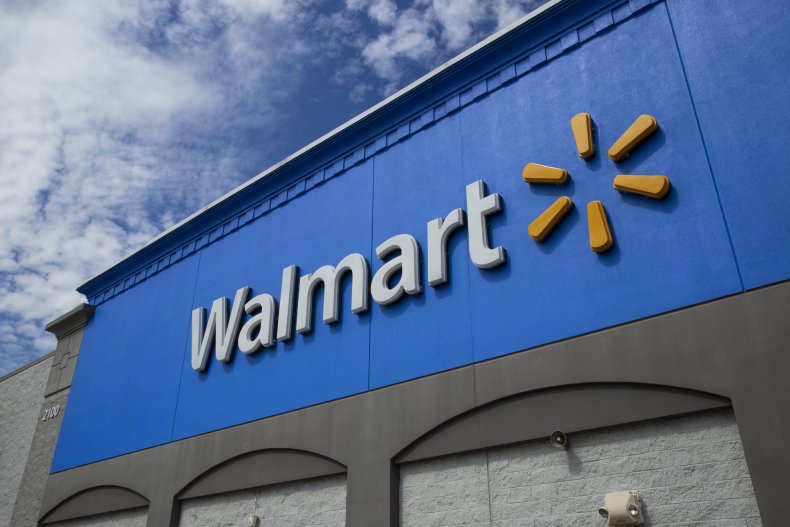 Elsewhere, the Wichita Falls Police Department is asking for the public's help in identifying a man who allegedly stole a vehicle at a Walmart on Central Freeway on Wednesday, January 19.
Police released surveillance footage of the man inside the Walmart wearing a red jacket as part of an appeal to identify him.
Anyone with information has been asked to call 940-761-7762 or Crime Stoppers at 940-322-9888.
Wichita Falls Crime Stoppers are also asking for the public's help in finding a suspect accused of burgling a home in the 2100 block of Avenue A at around 7:30 a.m. on Sunday, January 16.
Investigators said they have little information about the suspect barring a few surveillance videos which they have posted on social media as part of the appeal.
"If you have any information on this or any other felony crime, call Crime Stoppers twenty-four hours a day at (940)322-9888, or if you're calling long distance, call (800)322-9888," Wichita Falls Crime Stoppers said.
"You never have to give your name, and if your information leads to the arrest and board approval, you could earn up to $1,000."