Wicked Oklahoma Storm Captured in Frightening but Amazing Photos, Videos
A powerful storm swept through Oklahoma on Saturday evening that sent tornado warnings throughout the state, driving rain, high winds and wickedly amazing photos of supercells.
A strong system began working its way from the western part of the state with anticipated heavy winds, possible golf ball-sized hail and a low risk of tornadoes. Several counties went into tornado watches, with many soon going to tornado warnings as the stormed moved eastward across the state.
The first storms were reported around 5:30 p.m. local time Saturday. Now, another line of powerful storms is trailing it for another battering from midnight and into the early-morning hours.
Just before 6 p.m. on Saturday there were 20 counties under a tornado watch, including all of Central Oklahoma. The storm kept producing high winds and pelting rain, but it moved rather slowly from west to east.
By 7 p.m., several counties were under a tornado warning. At 7:30, residents in the southwest portion of Oklahoma City were advised to seek shelter. This included the airport all the way to downtown Oklahoma City.
The University of Oklahoma issued a severe thunderstorm warning to students and faculty on its Norman campus. Local high schools had their proms delayed, and Southmoore High had its prom goers seek shelter at a nearby Brink Junior High's safe room until the storm passed.
The college softball game in Stillwater between Texas and Oklahoma State got postponed to a Sunday doubleheader.
And the Oklahoma City Memorial Marathon and Relay scheduled for Sunday morning has been postponed by an hour from 6:30 a.m. to 7:30 a.m. Here's what race CEO Colin Perry said through a statement.
"A cold front will move through the race area that will be producing weather causing significant winds and lightning affecting our Marathon start," Perry said. "Delaying the start by one hour will allow us to avoid the worst parts of the storm."
Race director Kari Watkins said the safety of everyone involved was the chief concern.
"The safety of our runners, volunteers and spectators are of upmost concern to us," Watkins said in a statement. "We want the safest possible Run to Remember. Delaying the Marathon and Relay start one hour gives us the best chances for a safe and fun race."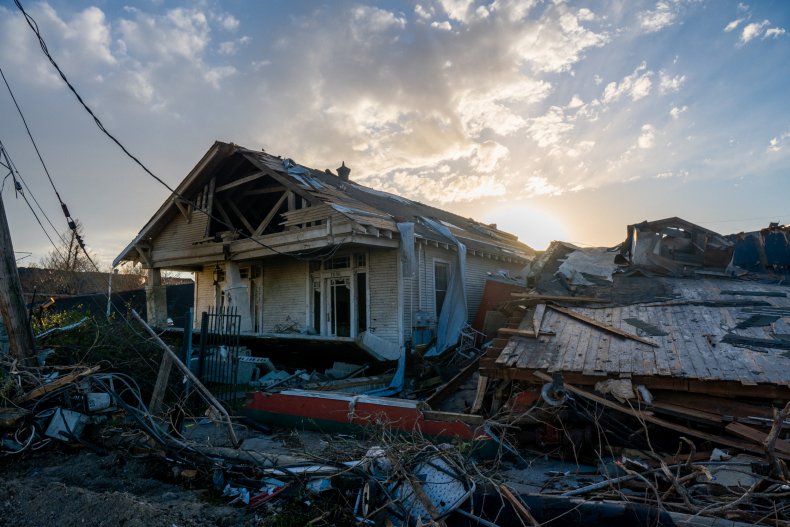 As of midnight Saturday, there were no immediate reports of injuries, fatalities or destruction from the storm system.
Meanwhile, here are some spectacular photos and videos captured by folks in the Sooner state as another powerful spring storm races across.