The Wicked Witch of the West Is Dead! The NBA Slam-Dunks Donald Sterling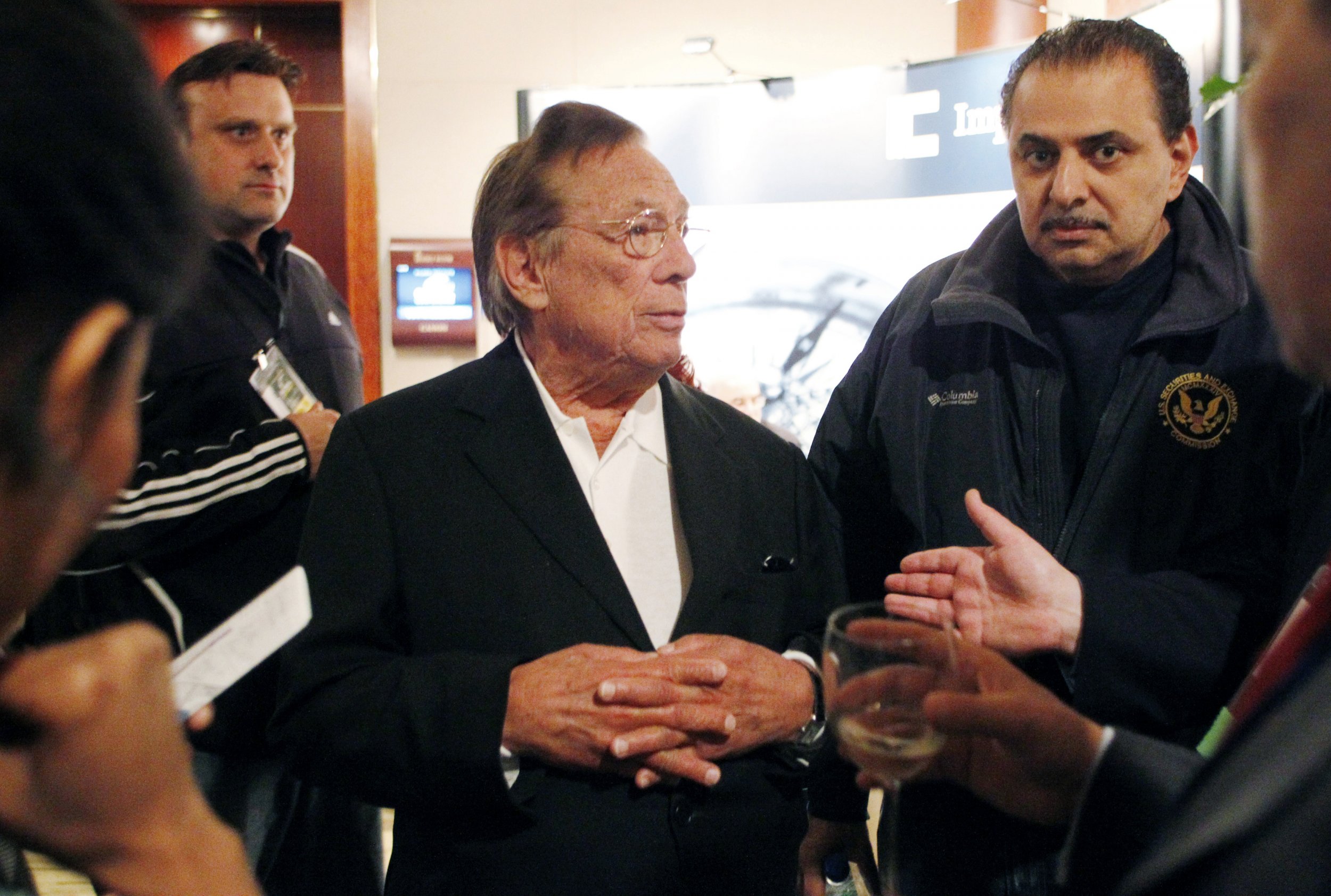 "Effective immediately, I am banning Mr. Sterling for life from any association with the Clippers organization or the NBA."
With that, fledgling NBA Commissioner Adam Silver rescued his league from a potential implosion on Tuesday afternoon by meting out the maximum possible penalty to Los Angeles Clippers owner Donald Sterling for racist comments recorded by his former girlfriend. In addition to the lifetime ban, the 81-year-old billionaire will no longer be allowed to attend an NBA game, will be fined $2.5 million and may be forced to sell the Clippers franchise.
Sterling, who purchased the Clippers in 1981 for $12.5 million, is the NBA's longest-tenured owner. For at least a little while longer.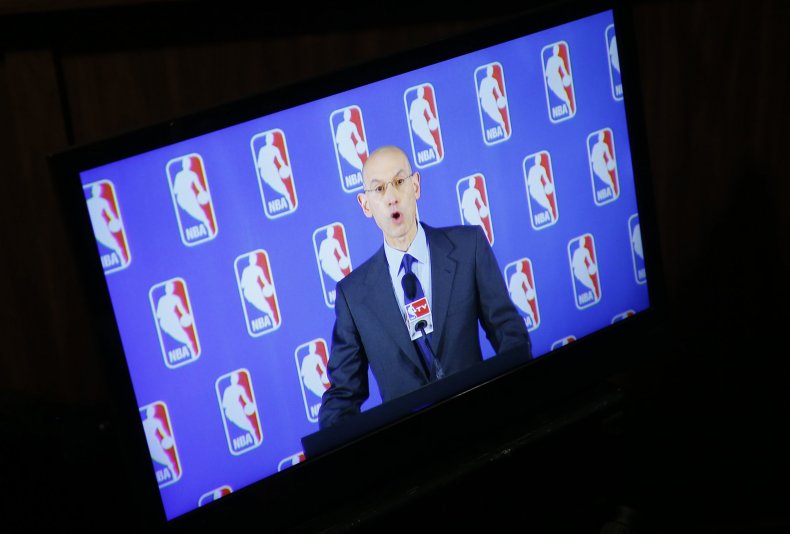 "I will urge the Board of Governors to exercise its authority to force the sale of the team," said Silver, who succeeded David Stern as commissioner in February. "I will do everything in my power to ensure that that happens. I fully expect to get the support I need from the other NBA owners."
It will require a three-fourths vote from the owners of the league's 30 teams to compel Sterling to sell the Clippers. Fox News correspondent Jim Gray, who spoke to Sterling before Silver's press conference, reported that the real estate mogul said the Clippers "are not for sale."
With Silver's announcement, there was definitely a sense around L.A.'s Staples Center, and the NBA in general, that a giant house had just landed on the Wicked Witch of the West. The Clippers website almost immediately changed its home page to stark white letters reading "We Are One" against a black background.
LeBron James of the Miami Heat, the league's de facto face and two-time reigning MVP, tweeted, "Commissioner Silver thank you for protecting our great and powerful league!! Great leader!!" Stephen Curry, the All-Star guard for the Golden State Warriors, who face the Clippers in Game 5 on Tuesday evening at Staples Center, tweeted, "'Standing ovation for Commissioner Silver.' Big time decision standing up for the league and it's (sic) players."
While Silver made his announcement in midtown Manhattan, the epicenter of this absurd spectacle has been a place that is all too familiar with the term epicenter: Los Angeles. It should be forgotten by no one that 22 years ago on this very day, April 29, the Rodney King verdict was read in a courtroom in Simi Valley, Calif. That verdict was an acquittal of police officers who had beaten an African-American man, which incited a seismic quake of violence and rioting in Los Angeles. Like Sterling, they were caught on tape, though it was videotape, not audiotape, and, obviously, the circumstances were very different.
Beginning that afternoon, certain sections of Los Angeles became scenes of the worst urban tumult the United States had witnessed since the 1960s. Over six days, stores were looted, buildings and cars were set ablaze, and 53 people were killed.
Contrast that dystopian scene with Tuesday's moment outside the Staples Center, as fans gathered to show support for the Clippers. While the league will never adequately explain why Sterling, whose shameful past in terms of racial discrimination was an open secret, was never seriously investigated by the NBA before these racist comments were made public by TMZ on Friday night (answer: because the league's lawyers knew they'd never win), retribution was swift.
There will be some problems going forward. Sterling's comments were made privately, but they were taped and then anonymously released to a news outlet. Hence, every professional sports owner and at least every NBA player must now understand that he is an open target for blackmail by any avaricious member of his entourage, or paramour. Pillow talk just got a lot more expensive, and dangerous.
Still, justice prevailed today. Silver, in only his third month on the job, distanced himself from every sports commissioner, owner and politician who opts for circumspection when decisive action is needed. As he said when asked why he imposed such a draconian penalty, "I was outraged as a human being."
For three and a half days, since Sterling's words were first made public by TMZ and then quickly distributed worldwide through social media, a dark cloud hung over the NBA in general and the Clippers in particular. But, as Tuesday's verdict demonstrated, every NBA cloud now has a Silver lining.