The Wider the BlackBerry, the Better the Sales?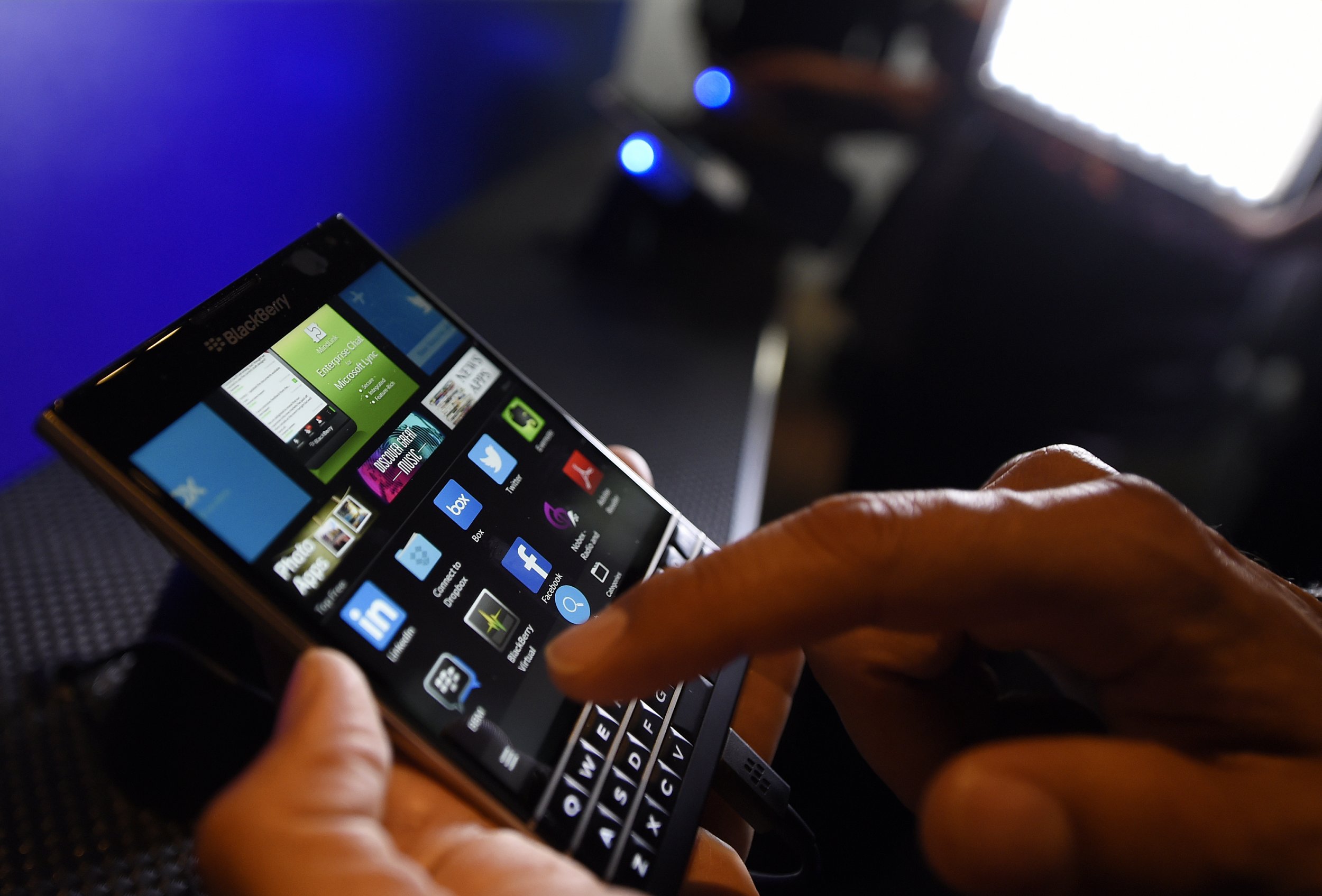 The unusually shaped Blackberry Passport has amassed 200,000 orders since launching on Wednesday, according to CEO John Chen. Chen says the new smartphone sold out in six hours on Blackberry's website and in 10 hours on Amazon. Though one reason for the sell-out was the limited initial stock order, the company sold enough devices to make it profitable.
Those sales and cost cutting contributed to BlackBerry's less than expected loss this quarter. In the numbers released today, the company reported a net loss of $207 million this quarter, compared with a loss of $965 million a year ago.
Statistics from the first days of Apple's iPhone 6 sales are still fresh in techies' minds—a record 10 million units sold in the first three days on the market. Though BlackBerry's market share has plummeted since the iPhone's introduction, Chen says this has been a stabilizing quarter and the company is ready to grow. The image below shows worldwide smartphone market share, up to the second quarter of 2014.
The BlackBerry Passport is the first smartphone the company has released this year. It costs $600 on its own and $250 with an AT&T contract. The target audience is "power professionals"—people working in large corporations or government entities who value security and are focused on productivity. The physical keyboard makes emailing and messaging easier, some say.
If this looks and sounds like the phone for you, do not panic. More are expected to be in stock on Wednesday.