Wider U.S. Trade Deficit Points To Slower Growth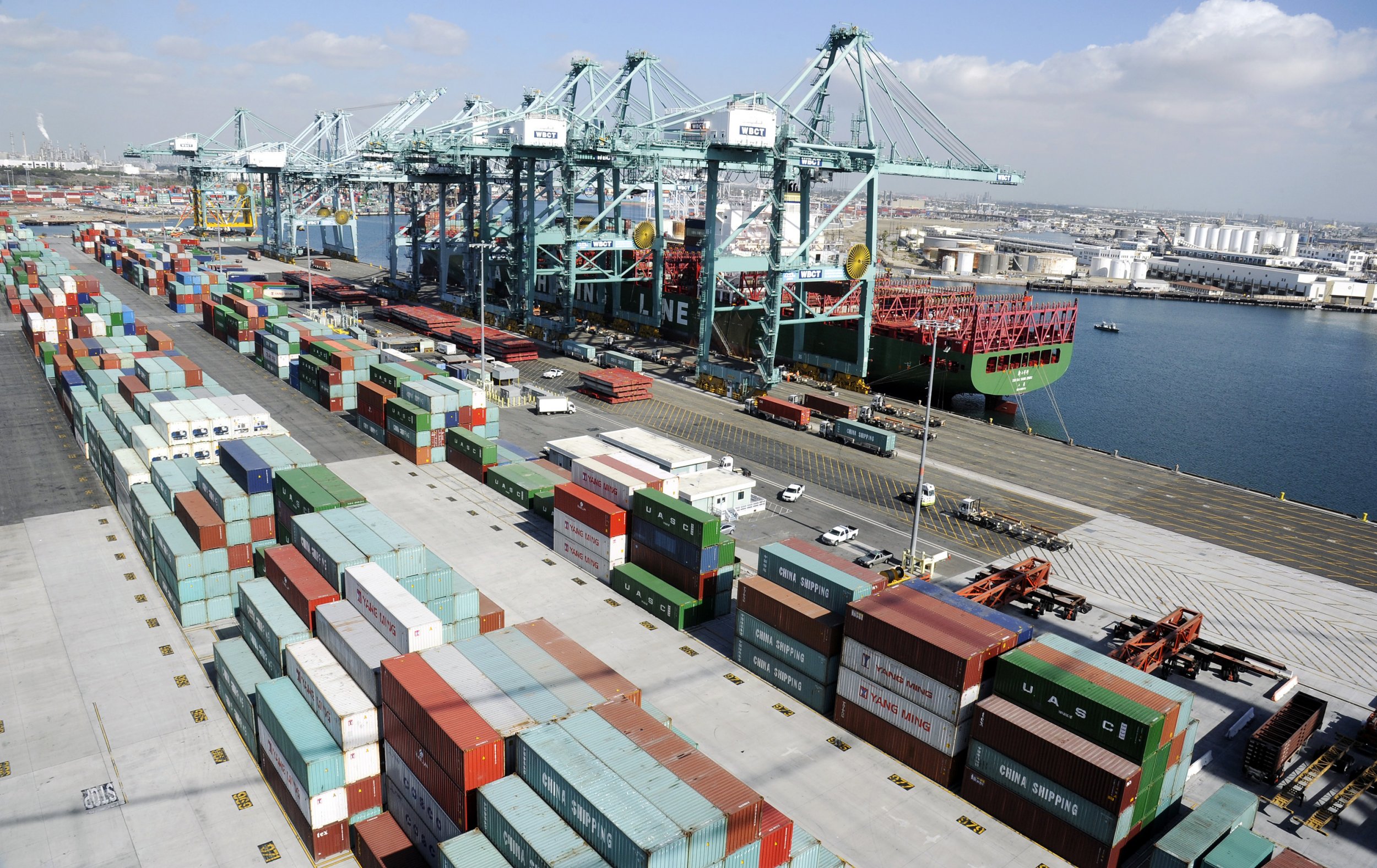 WASHINGTON (Reuters) - The U.S. trade deficit unexpectedly widened in September as exports hit a five-month low, a sign that slowing global demand could undercut economic growth in the fourth quarter.
The Commerce Department said on Tuesday the trade gap increased 7.6 percent to $43.03 billion, ending four straight months in which the deficit had narrowed.
"We expect a stronger dollar and weaker growth abroad, most notably in Europe, will take a greater toll on the trade balance and overall growth in the economy," said Diane Swonk, chief economist at Mesirow Financial in Chicago.
September's shortfall was bigger than the $38.1 billion gap the government had assumed in is estimate of third-quarter GDP last week, when it said the economy expanded at a 3.5 percent annual rate, with trade adding 1.3 percentage points.
Economists, who had expected a $40.00 billion trade gap in September, said the wider deficit could cut as much as a half a percentage point off that growth estimate. That would come on top of a reduction of about two-tenths of a point due to weak construction spending data released on Monday, they said.
The government will publish revisions to third-quarter GDP later this month.
In another report, the Commerce Department said orders for factory goods fell for a second straight month in September. Relatively firm domestic demand, however, is expected to keep U.S. factories humming.
While the trade data had little impact on U.S. financial markets, concerns about weakening global demand pushed Brent crude oil prices to the lowest level in more than four years, dragging down U.S. stocks. The dollar fell against a basket of currencies, while prices for U.S. Treasury debt rose.
STRONG DOLLAR
Exports in September fell 1.5 percent to $195.59 billion, the lowest level since April, a sign that weakening demand in key markets such as China and the euro zone was starting to weigh.
A survey of U.S. manufacturers published on Monday showed a decline in a gauge of export order growth, suggesting exports will weaken further.
Apart from slowing global demand, exports are seen crimped by a strong dollar, which so far this year has strengthened by about 4 percent against the currencies of the country's main trading partners.
"We expect that the trade sector actually will subtract slightly from growth in the coming year," said Peter D'Antonio an economist at Citigroup in New York.
The decline in exports in September was broad-based, with the exception of food and beverages, which rose.
Exports to the European Union fell 6.5 percent, while those to China slipped 3.2 percent. Exports to Japan tumbled 14.7 percent. There were also declines in exports to Mexico and Brazil.
Overall imports were unchanged in September as petroleum imports hit their lowest level since November 2009.
A domestic energy boom has enabled the United States to reduce its dependence on foreign oil, tempering the trade deficit. Declining prices, which hit a seven-month low in September, are also helping to curb the import bill.
Consumer goods imports, however, were the highest on record in September, as were non-petroleum imports. Cellphones, most likely Apple's <aapl.o> new iPhone 6 model introduced in September, accounted for the bulk of the consumer goods imports.
Imports from China hit an all-time high, leaving the politically sensitive trade gap at $35.6 billion, the highest on record. Imports from Canada were the highest since July 2008.