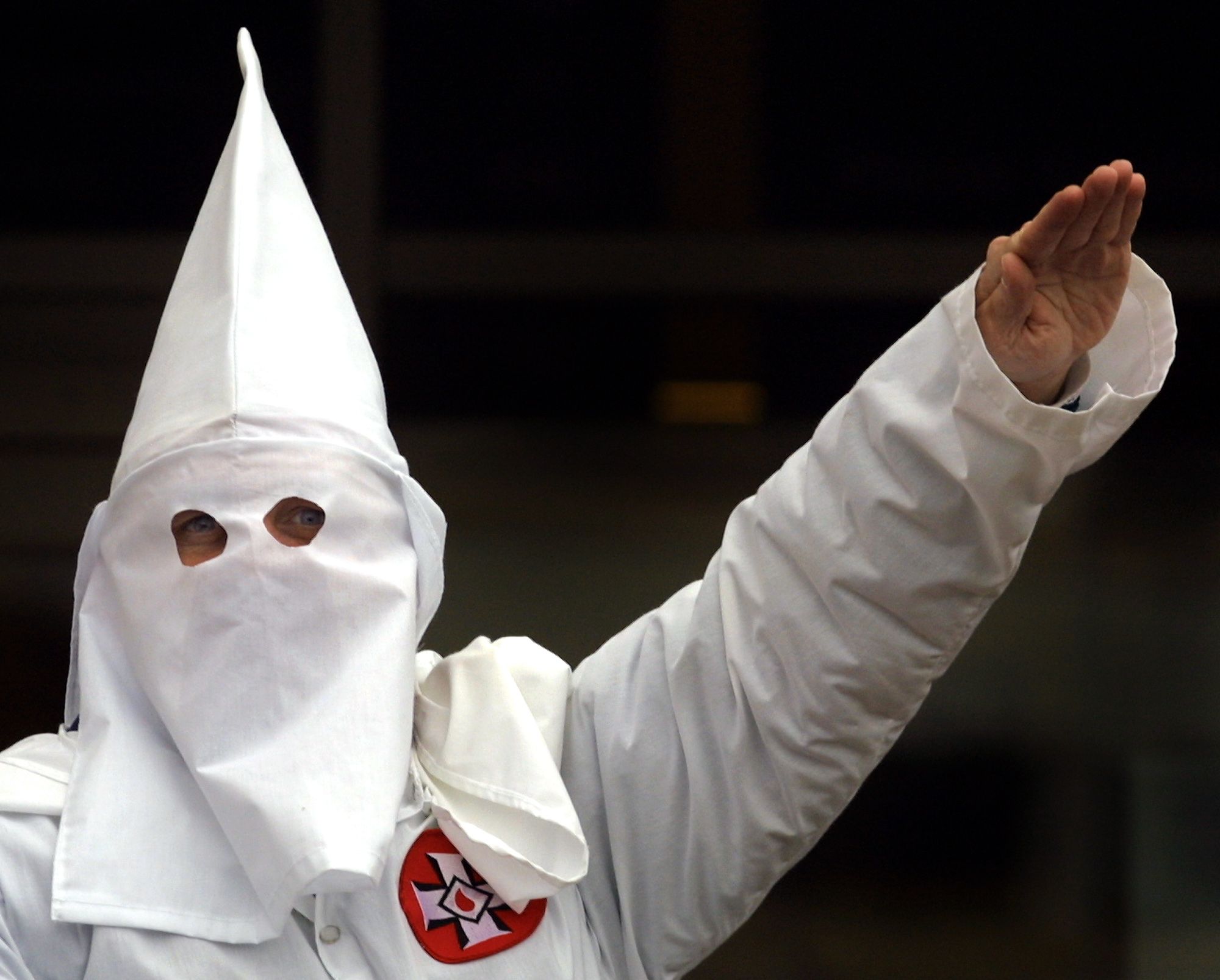 The widow of a Missouri Ku Klux Klan imperial grand wizard murdered in October 2017 claimed that she, not her son, pulled the trigger.
Frank Ancona's wife, Malissa Ancona, initially claimed her son, Edward Jinkerson Jr., shot her 51-year-old husband with a 9 millimeter handgun in the head while he slept. Authorities said the mother and son cleaned up the crime scene and later dumped Frank Ancona's body near Big River, outside Belgrade, Missouri.
The murder may have been prompted by a marital dispute between Frank and Malissa Ancona and not his involvement with the Klan.
Malisa Ancona and Jinkerson Jr. were indicted on March 10, 2017, on first-degree murder, armed criminal action, tampering with physical evidence and abandonment of a corpse. She later agreed to testify against her son, the St. Louis Post-Dispatch reported at the time.
"Ms. Ancona admitted that she failed to report the crime and additionally attempted to destroy blood evidence and altered the crime scene in an attempt to conceal the offense and was acting in concert with her son Paul Jinkerson Jr.," the probable cause statement, The Kansas City Star reported.
However, in a letter written to Judge Wendy Wexler Horn on September 26, Ancona said that as her son's court date neared, she wanted to "let the court know now, that he did not pull the trigger, (I DiD)."
Ancona reportedly wrote, "My son is innocent," according to the Riverfront Times. She also told the judge that she was "under the influence" when she spoke to detectives and that she could not recall what happened the night her husband was killed.
In the handwritten letter, Ancona also complained about her public defender, asked for medications and claimed she was deemed permanent mentally ill by the state of Missouri in 2003.
According to court records, Ancona was scheduled to appear before Judge Horn on April 19, 2019, for the beginning of her trial. No notes on online court records indicate whether her claims or complaints had been discussed, the St. Louis Post-Dispatch noted.
Jinkerson was scheduled to appear for a plea or trial notice on April 19, 2019, and a pretrial conference on May 6, 2019. His defense attorney, Eric Barnhart, told the newspaper that the letter contradicted what Ancona said during a deposition. Barnhart said the letter could be used in Jinkerson's defense if Ancona admitted to sending the letter.