Widow Sues Employer Alleging Lax COVID Rules Led to Husband's Infection, Death
A widow is suing her employer, See's Candies, alleging that its lax COVID-19 rules led to her infecting her husband, who eventually succumbed to the coronavirus.
Maria Saucillo of Upland, California, filed a negligence and wrongful death suit against her longtime employer on Thursday in Los Angeles Superior Court. The suit alleges that the conditions of the candy store chain's warehouse in Carson, where she worked, caused her to contract COVID-19 and later pass it along to her husband, Gilbert Saucillo Jr., and one of their daughters.
While she and her daughter recovered, Saucillo's husband died in April 2020 at the age of 69. Both of the couple's daughters, Emma Saucillo and Patricia Flynn, are named as plaintiffs in the suit. Damages sought have not been specified.
Warehouse employees reportedly complained about working conditions in March 2020, in the early days of the pandemic. They worried about the close proximity they continued to work in and the lack of protective equipment provided or required by See's.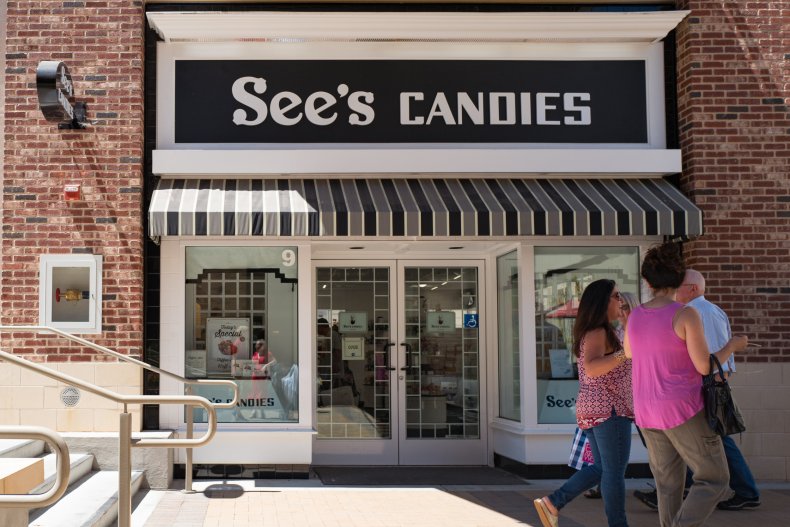 "Multiple employees were coughing and sick, but were not sent home," the suit alleges.
After Saucillo tested positive for the virus in late March 2020, See's shut down the warehouse. However, as the suit alleges, "at that point it was too late."
Newsweek reached out to See's Candies for a response to the lawsuit.
Based in South San Francisco, See's Candies will have been in operation for 100 years in November. It operates more than 200 stores in 20 states as well as overseas. In 1972, it was acquired by Warren Buffett's Berkshire Hathaway.
When the company shut down all of its stores and factories on March 28, 2020, it was the first time that See's had not been in operation since World War II. The company reopened in May with new safety protocols in place.
A similar lawsuit, filed against Tyson Foods in February, alleged the company falsely talked up the COVID-19 safety protocols at its meatpacking plants.