Widow Wants GOP Candidate Jeff Braun to Stop Using Husband's Name in Anti-immigrant Campaign Ad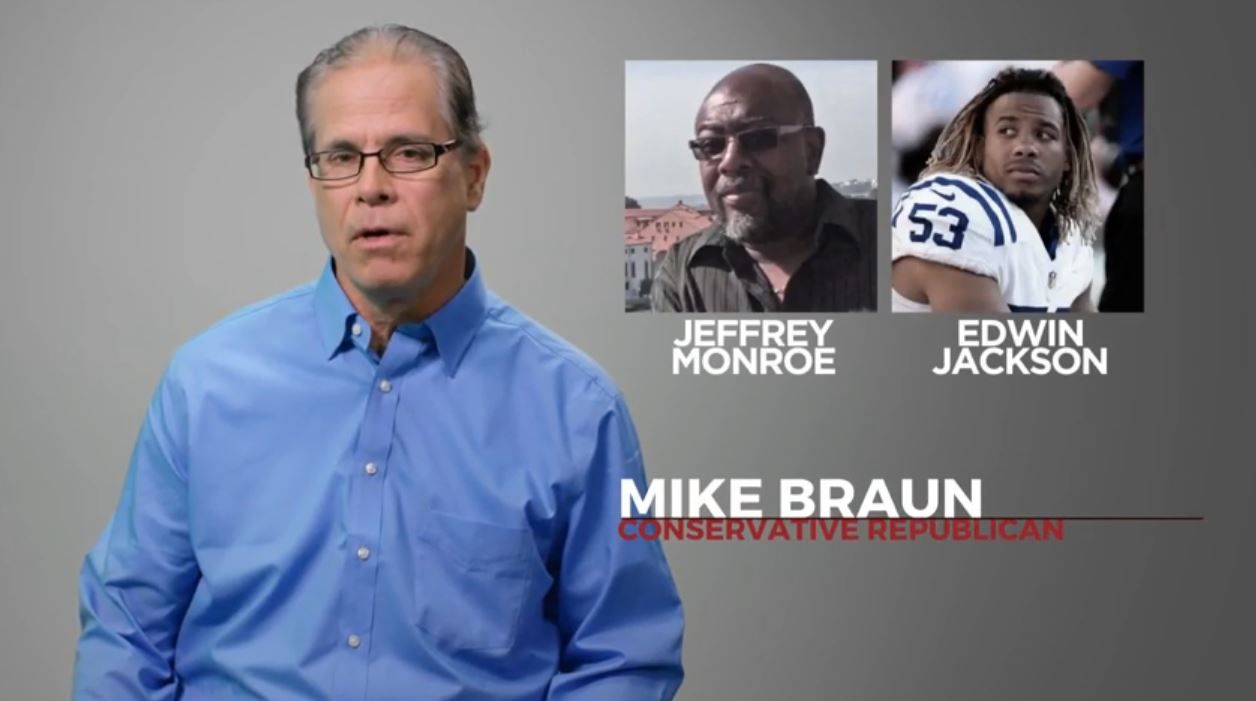 The widow of a man who was allegedly killed by an undocumented immigrant has expressed frustration with Indiana politician Mike Braun, who is using the man's death in ads for his U.S. Senate run.
Against a backing track of patriotic music, Braun suggests that the death of Jeffrey Monroe could have been prevented if there were harsher laws on illegal immigration.
"Politicians in Washington have ignored this issue for far too long," Braun, staring straight into the camera, says in the ad. "We must build the wall, ban sanctuary cities and put an end to chain migration. There are lives are stake."
Deb Monroe, Jeffrey's wife, told The Washington Post that she had contacted Braun's campaign about removing the ad and hadn't heard back.
"I would never let anybody use my husband's name that way," she told the paper, later adding, "I don't think his immigration status had anything to do with my husband's death.... I feel like we are a land of opportunity. We are all immigrants, we all came from somewhere."
Jeffrey Monroe had been driving Indianapolis Colts linebacker Edwin Jackson in an Uber on February 4 when he pulled over to the side of the road after Jackson began feeling ill, Indiana State Police said. Authorities believe Manuel Orrego-Savala, an undocumented immigrant from Guatemala, swerved into the shoulder and struck the pair, killing them.
Police said Orrego-Savala was drunk at the time of the crash. He is now charged with two counts of causing death while intoxicated and two counts of failing to remain at the scene of accident. According to the Indianapolis Star, the man was previously convicted of DUI, driving without a license and a litany of other charges related to identity theft.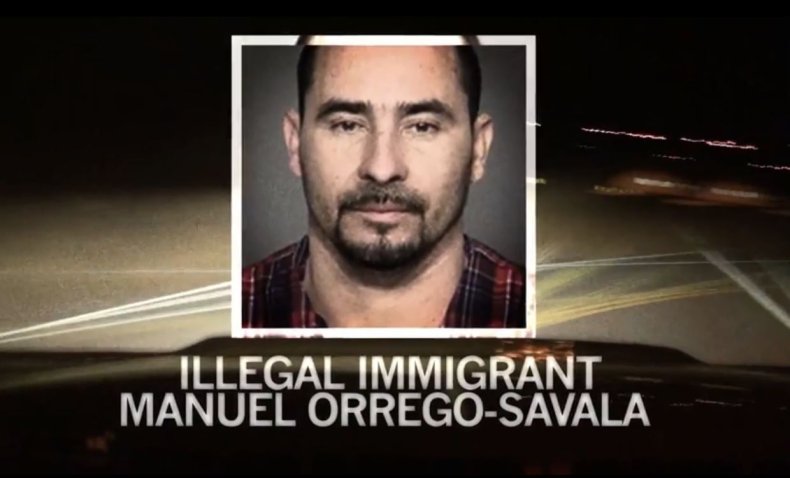 The campaign released a statement to the paper, allying Braun with President Donald Trump and defending the use of the image.
"Like President Trump, Mike Braun believes that Washington needs to stop illegal immigration, build the wall, and keep criminal illegals like the one that killed Jeffrey Monroe and Edwin Jackson out of Indiana," the statement said. "Mike and his family are praying for the families of the victims."
Trump jumped on the case after the accident was first reported, taking to his favorite medium to lament what he called a "preventable tragedy."
Meanwhile, Deb Monroe mourned.
"I just want my husband to be remembered for the amazing man that he was, not for someone to win votes with," Monroe told The Washington Post. "I want him to be treated with respect."
Widow Wants GOP Candidate Jeff Braun to Stop Using Husband's Name in Anti-immigrant Campaign Ad | U.S.