What Did Donald Trump and Elie Wiesel Discuss Over Lunch?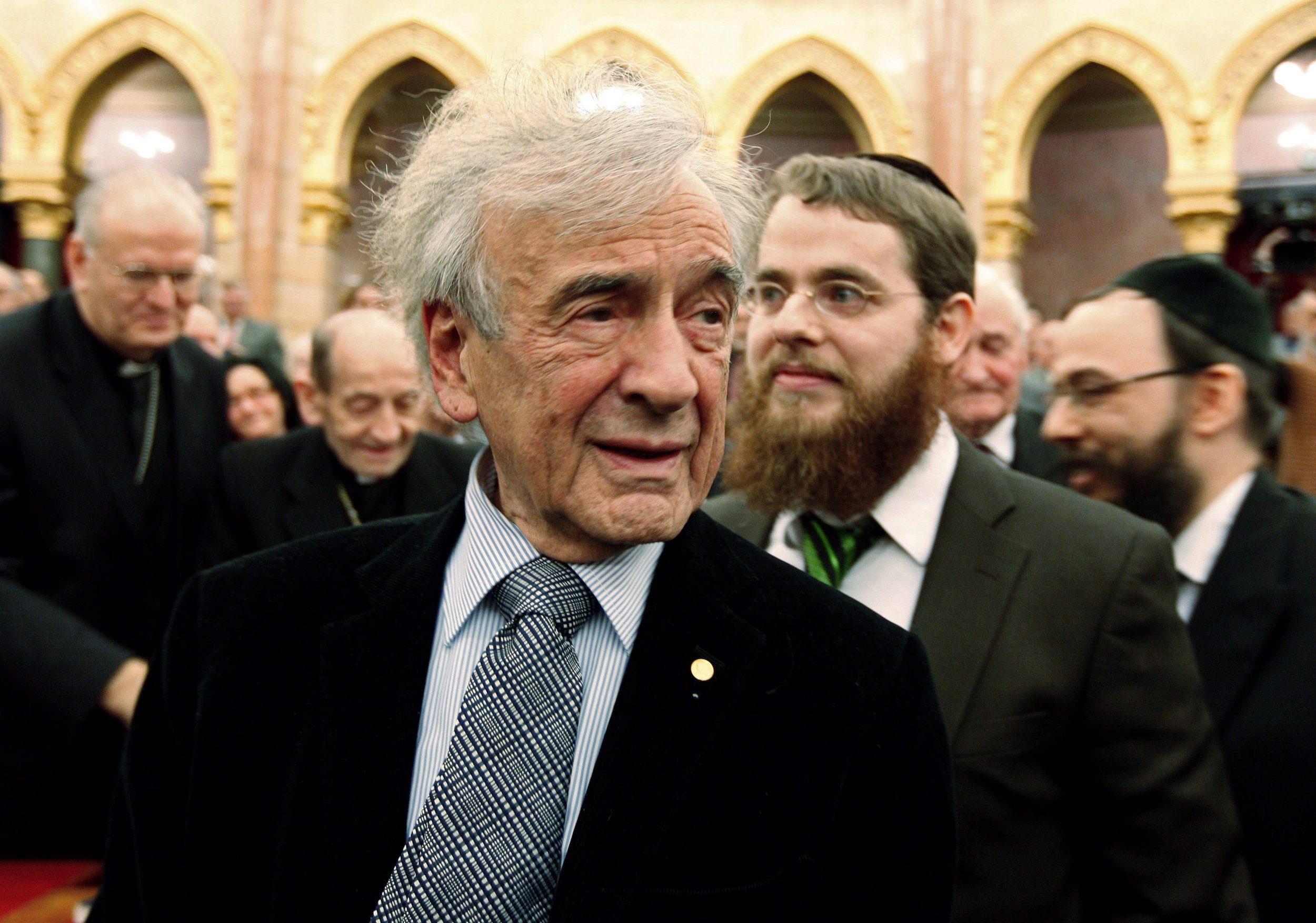 In his eulogy at Elie Wiesel's funeral on July 3, Ted Koppel recalled how Wiesel had spoken about a lunch he had with Donald Trump. The get-together apparently was Trump's idea and lasted for three hours.
Koppel, who was Wiesel's longtime friend and now contributes to NPR, tells Newsweek via email that Wiesel spoke of the lunch when Koppel visited him at his apartment two weeks before his death on July 2. "When I asked him why he agreed to the meeting, he said, 'Because he asked me,'" Koppel says. "There was no reference to a precise date for the lunch with Mr. Trump, but my impression was that it had not been too many weeks earlier." Wiesel's wife apparently told Koppel she had not attended the lunch.
Menachem Rosensaft, a Columbia Law School adjunct professor and another confidant of Wiesel's, tells Newsweek that Wiesel also told him about the meeting. He says he knows nothing else about it.
But several other people who were close with the Nobel laureate, Holocaust survivor and best-selling author say they have no knowledge of the lunch and doubt it occurred. A representative for Wiesel from the Elie Wiesel Foundation for Humanity declined to comment, and the Trump campaign did not respond to multiple emails seeking confirmation of the meeting.
After Wiesel's death, Trump, the presumptive Republican presidential candidate, eulogized him on Twitter: "On Saturday, a great man, Elie Wiesel, passed away. The world is a better place because of him and his belief that good can triumph over evil!" He did not mention having met Wiesel.
Whether or not the meeting happened, it's perhaps unsurprising that few people are willing to discuss it. Wiesel and Trump would make odd lunch companions; people have called Wiesel "one of the Jewish people's greatest sons" and "arguably the most famous Holocaust survivor," while some have accused Trump of anti-Semitism and compared his ascent to Adolf Hitler's. His supporters have sent Jewish journalists so many anti-Semitic threats that the Anti-Defamation League formed a task force to investigate.
The same weekend that Wiesel's death made headlines, Trump posted an image on Twitter that many called anti-Semitic and that apparently originated elsewhere. The image featured Hillary Clinton's face over a pile of money, along with the words "Most corrupt candidate ever" written in a six-pointed star, which some said resembled the Jewish Star of David. Trump denied it was a Star of David.
Trump deleted the original tweet and reposted the image with the text in a circle instead of the star. He later said he regretted that his team had removed the original version.
Trump's daughter Ivanka converted to Judaism, and since the Twitter controversy, some of his top Jewish supporters have spoken up in his defense. "My father-in-law is not an anti-Semite," Jared Kushner, who is Jewish and married to Ivanka Trump, wrote in an open letter. "My father-in-law is an incredibly loving and tolerant person who has embraced my family and our Judaism since I began dating my wife."
Jason Greenblatt, who is executive vice president and chief legal officer at the Trump Organization and advises Trump on Israel, noted in an opinion piece for The Washington Post that he is an observant Jew. He said that "Mr. Trump hasn't merely tolerated my religious observance; he has encouraged it."
Wiesel and Trump are tangentially linked through the World Values Network, Rabbi Shmuley Boteach's pro-Israel and Jewish values organization. The organization has honored Wiesel, and the top editor of The New York Observer, which is owned by Kushner, has served as its director and secretary. The Kushner Family Foundation has also made financial contributions to the organization. Sheldon Adelson, the casino magnate, philanthropist and influential Republican Party donor (who has said he will support Trump), has ties to the organization. Greenblatt, the Trump Organization executive, attended its recent event.
What would the two men have discussed over lunch? The Forward points out that they both opposed the Iran nuclear deal but also that there are many topics on which they would have likely disagreed. In a recent piece for The Hill, Boteach and Dr. Mehmet Oz criticized Trump's call to ban Muslim immigration and said Wiesel's teachings "would caution us to stop offering incorrect promises to a panicked people grasping at any opportunity to control their destiny at the expense of others."
The meeting could have been awkward, given Wiesel's apparent feelings about the presidential candidate. Rosensaft, the Columbia adjunct professor, wrote in an article for online magazine Tablet that during visits with Wiesel in the weeks before his death, "he told me how much he liked and respected Hillary Clinton, reminisced about his private meetings with Barack Obama and said that while he had met Donald Trump, he was repulsed by his xenophobic rhetoric."
But Wiesel would not have declined an invitation, according to an associate of his. "Elie Wiesel was an incredibly nice human being who had trouble saying no to people, and so if Donald Trump or Barack Obama called...Elie would say, 'Sure I'll meet with you,'" says someone who was close with Wiesel. "He was the most approachable, accessible, loving human being."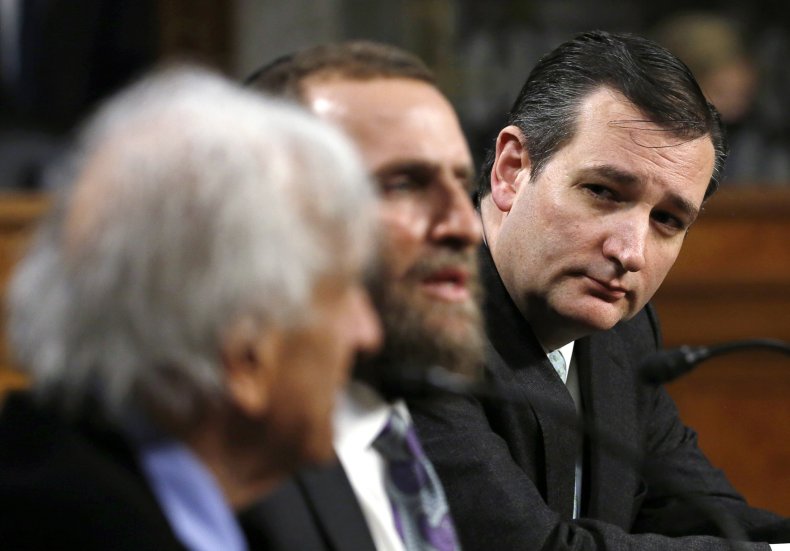 Boteach, who was with Wiesel in the hours before his death, says that he doubts the meeting with Trump happened and that no one he asked has knowledge of it. "Everyone that I discussed this with is dubious that it took place. There seems to be zero record of it," he says.
Boteach adds that he finds it unlikely that Wiesel would have been healthy enough to attend a lunch weeks before his death, given that he was too ill to attend a World Values Network event in May with his family, where he was to be honored. "If he is unable to attend a dinner with his wife and his son that had been built around him receiving this award, you can imagine that he was not in the best of health," he says. "A three-hour lunch would have been highly implausible."
Wiesel met with other political figures, including two who ran against Trump for president. Boteach coordinated meetings between Wiesel and Texas Senator Ted Cruz and New Jersey Governor Chris Christie. Those meetings were publicized. "I have taken many leaders to meet Elie Wiesel," Boteach wrote last year in The Jerusalem Post. He added, "Leaders must...meet the great sages of our time, people who can offer a historical context to policy."
Boteach, who has voiced support for Trump's Israel policies, says he never considered arranging a meeting between Wiesel and Trump, "simply because I am not close with Donald Trump." He adds that he and Wiesel never spoke about the presumptive GOP nominee: "Elie Wiesel was not into campaign personalities, he was not into the individuals…. He was into what they represented and how we could influence the political discourse to ensure that those who had power would exercise that power to protect the oppressed."